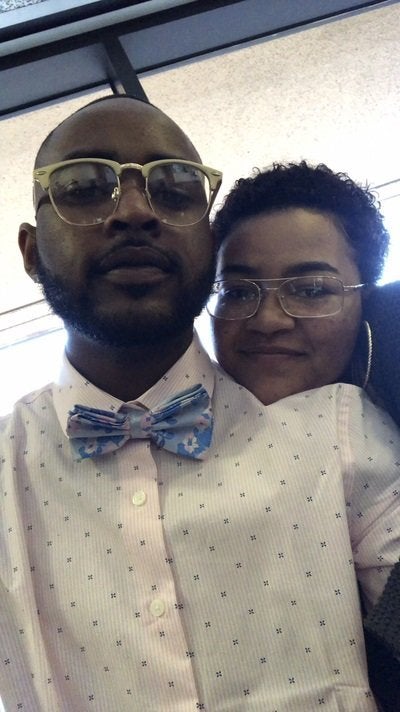 The boyfriend of missing Arizona teenager Kiera Bergman said Friday that he has refused an offer by Phoenix police to take a polygraph test.
"I didn't want to do anything that would give the indication I was hiding anything but also didn't want anything on the record that would have them say I was doing anything or had any part in this," Jon-Christopher Clark, 23, told HuffPost.
"I told them I would not like a lie detector test because, 'One, they are not admissible in court, and two, whatever you guys gather from that is basically your interpretation on my feelings,'" Clark added. "So I didn't want [investigators] to pretty much gather [their] conclusions off of something that is not guaranteed."
But Clark said investigators didn't give him a choice when they picked him up at a hotel on Monday morning and took him to the police station for questioning, "I just really felt like they were treating me like a suspect."
Clark, who said he's been dating Bergman since December, has consistently denied he had anything to do with her disappearance, and he has not been named as a suspect or person of interest by police. Contacted by HuffPost on Friday, Phoenix police would say only that the case remains "an active missing person investigation."
While it's not unusual for investigators to request a significant other to come in and speak with them during a missing person investigation, Clark claimed that he wasn't given the opportunity before being "abruptly surrounded by 20 tactical officers" while checking out of a local hotel.
"They handcuffed me, put me in back of a car and, when we got to the interview room, [they] handcuffed me to a table the entire time," Clark said.
Bergman, 19, vanished without a trace from her Phoenix apartment on Aug. 4. According to her roommate, Destiny Hall-Chand, the two had been working at a Glendale furniture retailer that morning. Bergman, Hall-Chand told police, became noticeably upset and left work early.
Clark said he picked Bergman up from work and took her back to the apartment, where he also lived. He claimed they got into an argument over finances. Bergman mistakenly thought Clark was leaving Phoenix, where the two had moved together from San Diego, for a job in Texas. The last contact Clark said he had with Bergman was when she walked out of the house around 1 p.m.
"When she left there was no immediate concern because we have had arguments in past where either me or her have left for an hour or a couple at a time to go clear our head," he said. "I didn't really find it unusual until she wasn't in contact with me."
Bergman was not at the apartment when Hall-Chand arrived after work. Hall-Chand, a former classmate of Bergman's, told police she texted her roommate several times. Bergman eventually responded, saying she was going to go out with a man she'd recently met.
Bergman's father, Chris Bragg, said he and his wife did not discover she was missing until Aug. 6, when they received a phone call from Hall-Chand.
"Around noon she called my wife and told her what was going on and asked if they should report Kiera missing, and my wife said, 'Absolutely,'" Bragg said in a Friday interview with HuffPost.
Clark said he did not learn of the text message his girlfriend allegedly sent to Hall-Chand until they were on the phone with police.
"I didn't know anything about that," he said, saying Hall-Chand had denied speaking with Bergman. Clark said Hall-Chand's boyfriend has "cut off all communication" between them.
Bragg said he was told Hall-Chand and Clark called police together, but Clark left before the police showed up, "which was odd," he said. Clark acknowledged he left before police arrived, saying he was "staying with a friend" at the time and was unable to connect with investigators until they picked him up Monday.
"They served a search warrant on my phone, car, the place I was staying at and talked to all my friends and family," he said. "DNA was one of the stipulations of the court order, so they took my DNA ― did swabs, all kinds of fingerprints, my wrists, hands, everything ― and took numerous pictures of me and my tattoos."
Clark said he fully cooperated with police, except for agreeing to take a so-called lie detector test, and he did not request an attorney.
Clark and Bragg both told HuffPost they did not get along, even before Bergman's disappearance, which heightened tensions. Bragg said Clark sent him a Facebook message on Tuesday in which the boyfriend threatened to "kick my teeth in." Clark admitted sending the message to Bragg and provided HuffPost with screenshots of the conversation.
Bragg said Hall-Chand had not been in communication with his family since last Saturday, when she let them inside the apartment she shared with their daughter and Clark. HuffPost was unable to contact Hall-Chand.
During the tour of his daughter's apartment last week, Bragg said, his daughter's bedroom was the only room in the home where it was apparent crime scene technicians had removed items.
"The bedding was stripped off the bed ― taken as evidence ― but aside from that, it looked like a college kids' apartment," he said. "It didn't have a whole lot of furniture and wasn't really nice."
Bragg also alleged that authorities told him investigators had found some of his daughter's personal belongings in an unusual place.
"Her ID for work, her purse with her wallet, ID and credit cards, was found thrown in the back of her closet," he said. "That is strange. What woman throws her purse in the back of her closet?"
Authorities on Friday would not confirm or deny that Bergman's personal items were found in a closet.
Bragg described his daughter's disappearance as "devastating" and said he hopes guilt will eventually provoke someone to come forward.
"We just want her back," he said. "Please, just call the police. A piece of our heart is missing, and without it we don't feel whole. It's heartbreaking. Please, somebody, say something."
Kiera Bergman is a black woman, 5 feet, 3 inches, and 145 pounds. Anyone with any information is asked to call the Phoenix Police Department's Missing Persons Unit at (602) 534-2121.
Related
Before You Go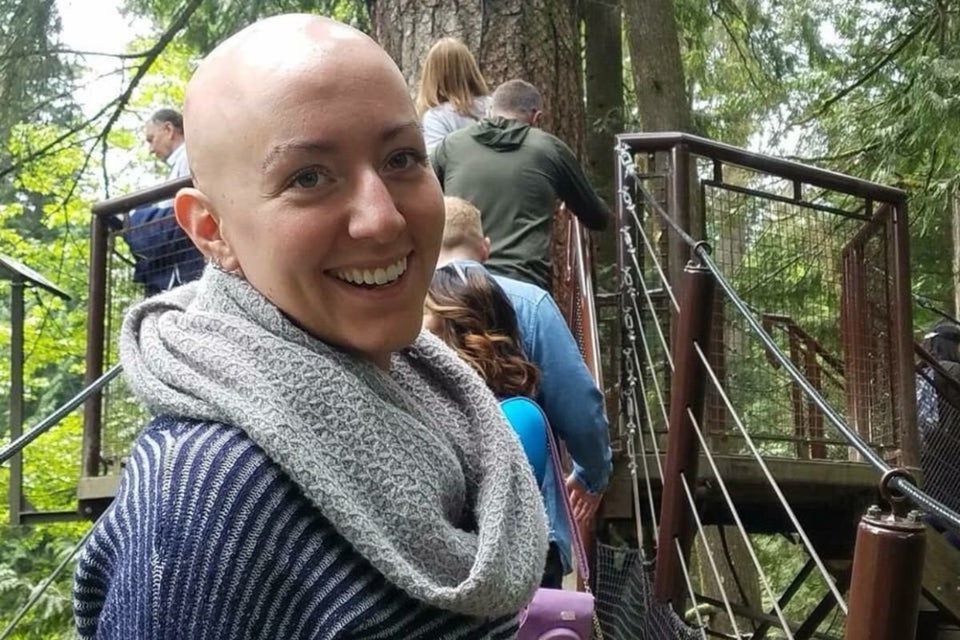 Missing People
Popular in the Community