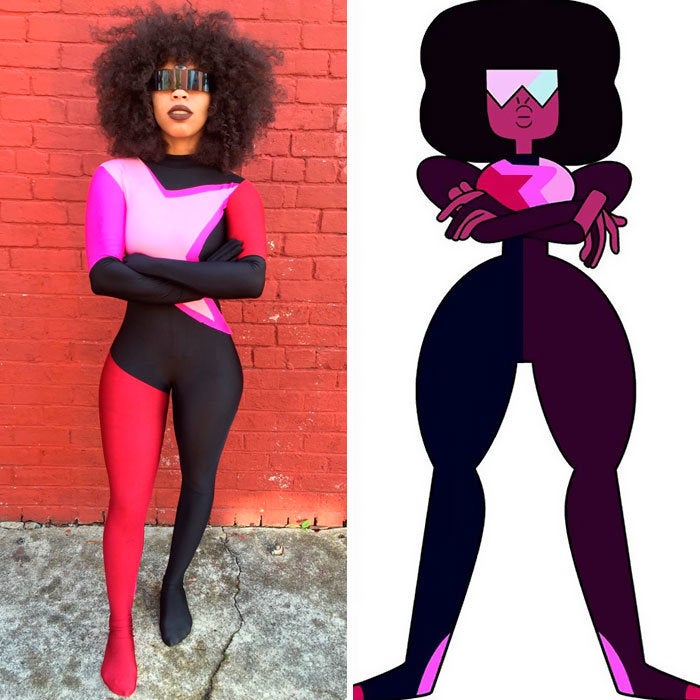 A black cosplayer's Instagram account is a total (crystal) gem.
In honor of Black History Month, Kiera Please, the 21-year-old behind the Instagram account, kieraplease, has been getting her inner chameleon on in support of #28DaysOfBlackCosplay on Instagram and Twitter.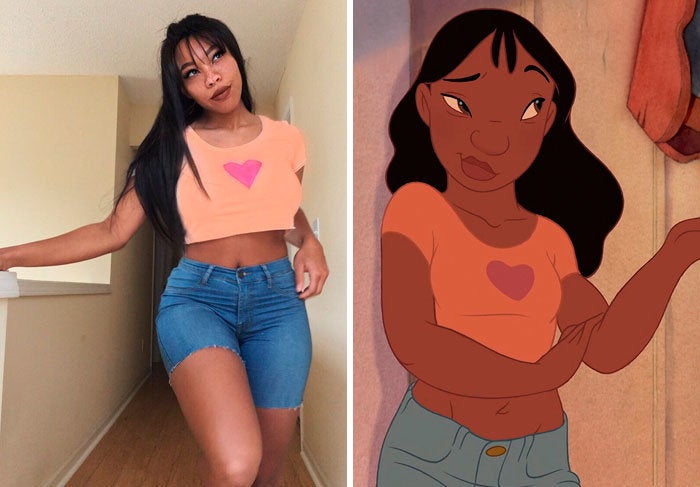 The hashtag, which was created by fellow cosplayer Chaka Cumberbatch-Tinsley in 2015 aims to celebrate the brilliance of black cosplayers and foster a sense of community. The hashtag promotes equality and inclusion for everyone interested in dressing up as any character they want within geek culture regardless of ethnicity.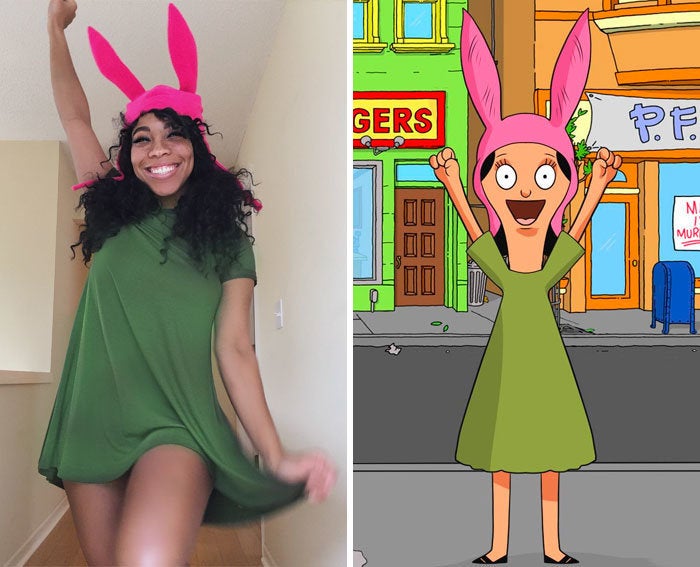 "To me [the hashtag] shows diversity within the cosplay community," Please told the Huffington Post. "You don't need to look exactly like the character or have the same body shape.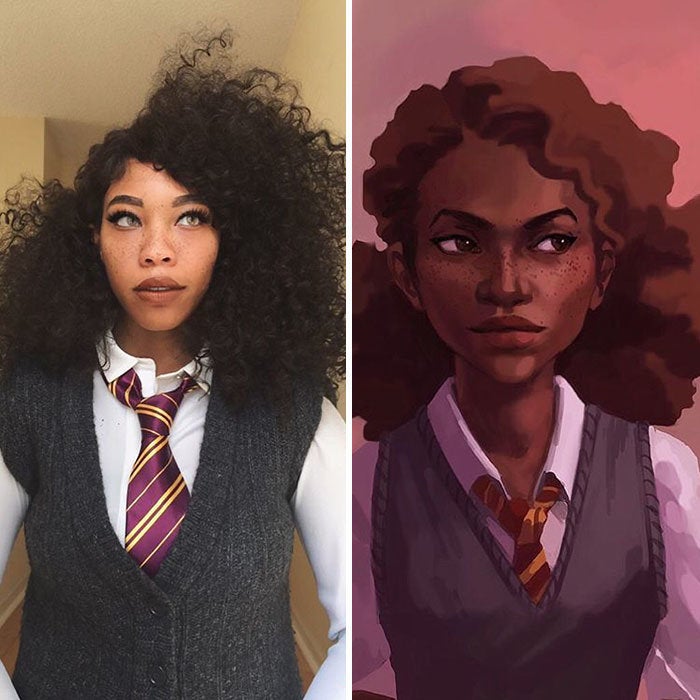 Please, an avid fan of "Adventure Time," "SpongeBob SquarePants," and the manga, "Tokyo Ghoul" also added:
"I think it's always a fun thing to see something that caused you joy in the past brought to life!"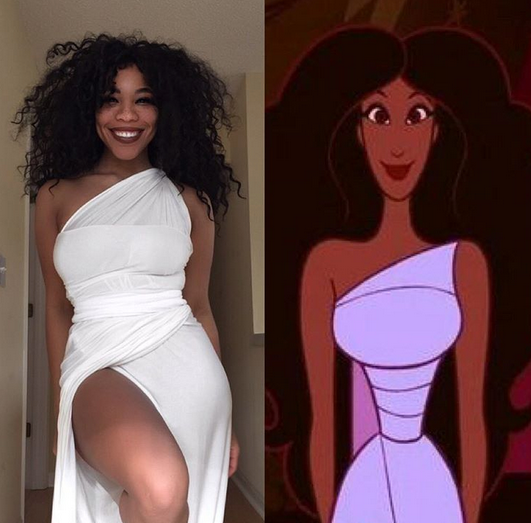 Please also stresses that "anyone can do it and it's not just for a specific type of person." She also feels that cosplayers should be as fearless as the superheroes they occasionally emulate.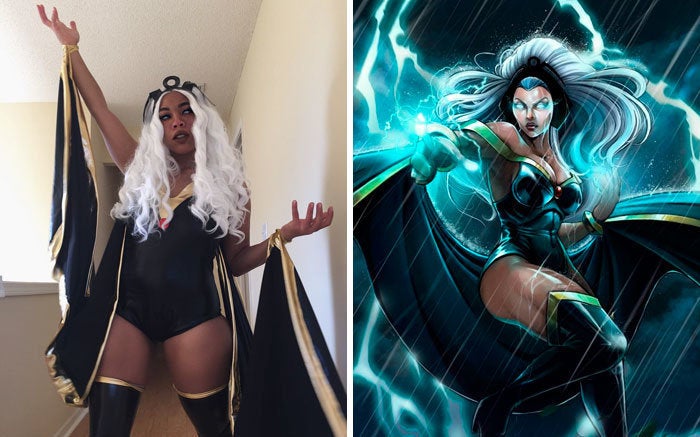 "Don't be afraid to try something new because of what others might say," she told HuffPost.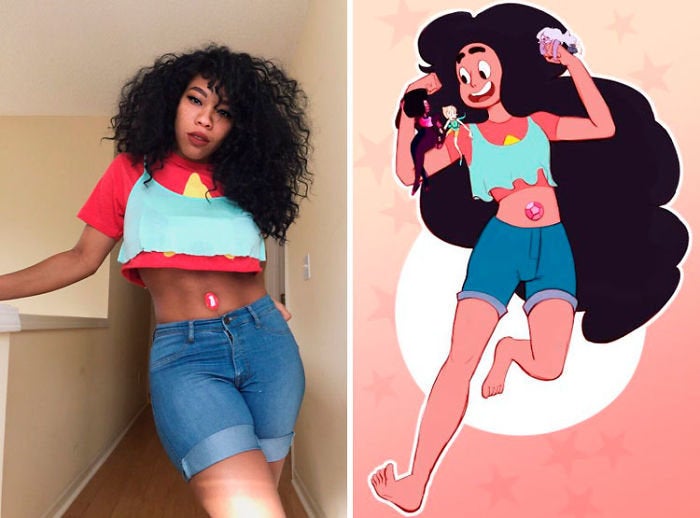 Please definitely exudes the spirit of Cumberbatch-Tinsley's hashtag.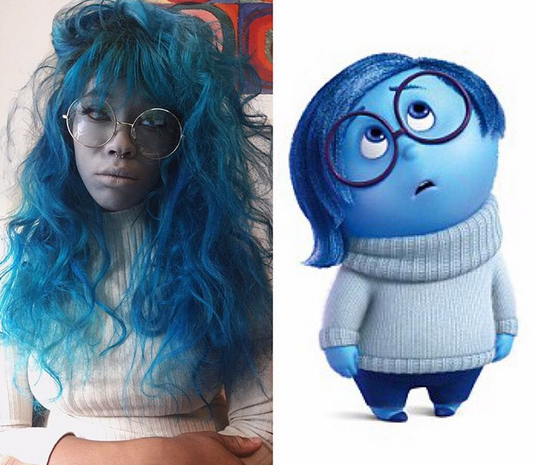 "As Black nerds, it's important for us to see images of each other," Cumberbatch-Tinsley told Black Girl Nerds in 2015. "Things are starting to get better, but we still have so few characters of color in our comics, video games, anime, manga and movies. It can be disheartening, never seeing anyone who looks like you in the media you love so much. Being able to physically see Black cosplayers out at cons, literally wearing their fandom on their sleeves is just so intensely satisfying on a level I may not ever be able to accurately describe."
To see more fantastic fandom featured with the hashtag #28DaysOfBlackCosplay, just scroll down:
Popular in the Community