A victory celebration over a Red Sox baseball championship win turned to extreme violence as several people were knocked out in brutal attacks.
Two suspects were arrested Saturday after video surfaced on Barstool Sports showing attacks on multiple victims during the Red Sox World Championship parade in Boston, Mass.
Liam Browne, 25, was also arrested for allegedly kicking another man in the head while already down on the ground.
Video footage of the incident shows the brutal attacks carried out on a number of victims. The video and eyewitness reports led to the arrests of the two suspects.
In cell phone footage, two men are seen fighting before another male is knocked unconscious, lying sprawled out, face down on the ground. Bystanders rush the victim, kicking and punching while the man taking the video yells "No jumping!" signaling that it is unfair to have other attackers when the victim is down.
A second man involved in a separate fight is then punched multiple times before falling down. The second victim is able to sit up after being kicked in the face, but a man next to him is severely punched and kicked in the head until knocked unconscious as an unidentified woman screams for the violence to stop.
The camera then pans to another male victim on the ground, presumably unconscious.
"This kid's knocked out," the narrator of the video says.
Another fight breaks out in the street, where a male suspect, lying on the street seemingly helpless, is repeatedly punched and kicked by numerous men. After the assault, others rush to help the victim.
"I got it all, I got it all," the narrator says of the scene.
"He just got curb stomped dude, holy s**t." he adds.
Two of the victims allegedly assaulted were transported to a hospital with non-life threatening injuries, according to an updated Dedham Patch report.
Browne was released on a $1,000 cash bail he posted following his arrest. Boyle was held on a $4,000 cash bail.
Both men were ordered to stay away from the victims. They are both due back in court on Jan. 4.
Suffolk County District Attorney Press Secretary Jake Wark said the investigation remains active, with additional charges and defendants possible.
Related
Before You Go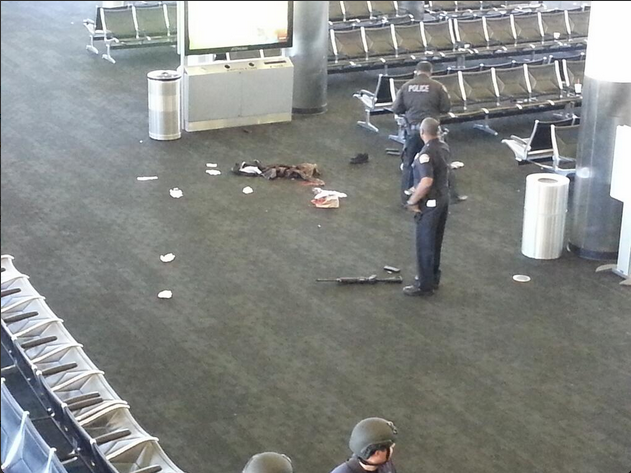 LAX Shooting
Popular in the Community