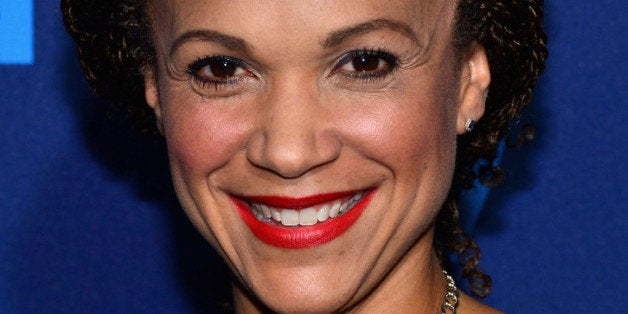 Melissa Harris-Perry recently drew the ire of many of her viewers and critics for leading a panel where the family of the former Republican presidential candidate Mitt Romney was teased seemingly for transracially adopting a Black child. Harris-Perry, along with her panelists, made remarks in reference to the Romney's rearing of a Black child in a white home. As jokes were made from comedian Dean Obeidallah stating the obvious as he referenced the lack of diversity in the Republican party to Harris-Perry drawing the irony of linking a Republican presidential candidate to a "radical," outspoken rap artist, the line was drawn for many conservatives, ultimately prompting an apology from her. What should have followed these witticisms was an honest discussion about the need for and challenges to transracial adoption. But the reality is most white Americans are uncomfortable with serious conversations about race unless it is carefully scripted and overly-sanitized. In fact, most whites are paralyzed by the thought of being labeled "racist" to the point that some clumsily and disingenuously invoke statements like "some of my best friends are Black" to appear as though they are not racist. What the pundits seemed most upset about is that the obvious was spoken and the elephant in the room was addressed, rather than maintaining the façade of colorblindness.
The panelists were drawing attention to transracial adoption (most commonly white parents adopting Black children) and the reality of what Ben and Andee Romney's adoptive child will encounter as he grows through childhood and into adulthood. Transracial adoption is a burgeoning trend within the United States, sending a conflicting message to ordinary Americans that race, racism and the persistence of discrimination has all but faded from our national memory. Though it is a blessing for every child to have a loving and supportive home, white parents that espouse "love is enough" are, in fact, doing Black adoptees a huge disservice, potentially exposing their children to a high degree of racial identity confusion and a poor ability to effectively cope with race-based mistreatment. With an onslaught of racial micro-aggressions such as jeers, looks and slights they will surely encounter, Black children must be prepared to process and counter-frame these hurtful experiences. In predominately white communities where transracial adoptees are typically reared, children are more likely to be exposed to these discriminatory behaviors.
White parents, like the Romneys, must learn that Black children have the best chance at emotional and mental well-being when they are inoculated against anti-Black stereotypes and insults to Black identity and character. This can be difficult for most white people with the best of intentions given their strong pull toward colorblindness and the notion of individualism as a reasonable explanation for Black suffering in America. The ideology of colorblindness in which white folk pretend to politely ignore or not see difference is a racial position that is flatly detrimental to the psychology of Black people in general and Black children in particular, and should have no place in transracial adoption. It is not enough to read books on Black history or hang pictures of popular and recognizable faces of Black Americans inside the homes of white suburbia if it is out of context to the realities of being Black in a racist society. Understanding why race matters for communities of color cannot and must not be done solely by white parents if the goal is to raise a culturally responsive child. It takes a village, and that requires the assistance of the Black community that understandably remains weary of the intentions of white people.
Although baby Kieran will have the extra protection of Romney class privilege, where he will be afforded the finer things in life to include access to excellent schools, health care and the benefits of highbrow society, at the end of the day, he still has Black skin and the stigma that race carries in a society dominated by whiteness. Distinctly for Kieran, he has the additional layer of complexity of being raised in the LDS Church, a faith that has historically excluded Blacks from liturgical rites and full participation until 1978. The LDS Church only recently disavowed many of the racist theories that most of its members have espoused. On December 6, 2013, the LDS Church unceremoniously posted on its official website a long overdue confession that Brigham Young (circa 1852) was the author and engineer of Mormonism's longstanding anti-Black doctrine, which persisted for 130 years. This means that at some point Kieran must learn to reconcile the teachings of his faith by either politely ignoring the past (a colorblind approach) or accepting it on some level. Either way, it will likely shape his understanding of race to some extent as he yet again sees an example of widespread Black marginalization.
Kieran Romney, the Black adopted grandchild of Mitt Romney, does not have the freedom to remain unconscious to the denial of privileges based upon race. He must gain the ability to navigate both Black and white worlds with their respective codes of power. Parents Ben and Andelynne have the capability to alter this trajectory by what one scholar refers to as "unhooking from whiteness." This includes initiating the difficult yet unreserved conversations on how to raise their child with a healthy racial self-concept. Additionally, the Romneys can live in a diverse community where people of color reside on somewhat equal status, send their children to school where some level of racial balancing has been attained, attend a multiracial church and significantly increase their personal relationships with friends of color who look like their child. The Romneys put themselves on the color line when they transracially adopted Kieran; now they must redoubled their efforts to disrupt the everyday engagements that reinforce the way they have been socialized to see the world through the prism of awhiteness.
The reality is that transracially adopted children often struggle with feelings of isolation growing up in predominately white settings, and it's likely that Kieran Romney will be no exception. Who better to introduce this topic than Harris-Perry herself, who was raised as a biracial child in a "large white Mormon family"? As Americans, we no longer have the luxury to remain blind to race difference, unmoved by transformative conversations to improve the current conditions of inequality that exist in a divided society.
Opening a dialogue about race is not racist. But silencing the voices of Blacks by discounting their feelings regarding the very topic that has oppressed them for over 350 years is the very definition of racial oppression. Instead of an apology, Melissa Harris-Perry should be encouraged to engage her audience on a much larger scale regarding racial matters.
Dr. Darron Smith, an African-American Latter-day Saint and co-editor of Black and Mormon, published in 2004 by University of Illinois Press. He is also co-author of White Parents Black Children: Experiencing Transracial Adoption. Dr. Smith is an assistant professor in the Department of Physician Assistant Studies at the University of Tennessee Health Science Center. Follow him
Popular in the Community