At the age of 14, "Mad Men" actress Kiernan Shipka has been named one of Time's most influential teens of 2014. But in case you're only familiar with her as Don Draper's daughter, we put together a little guide to show you exactly why Shipka is so important: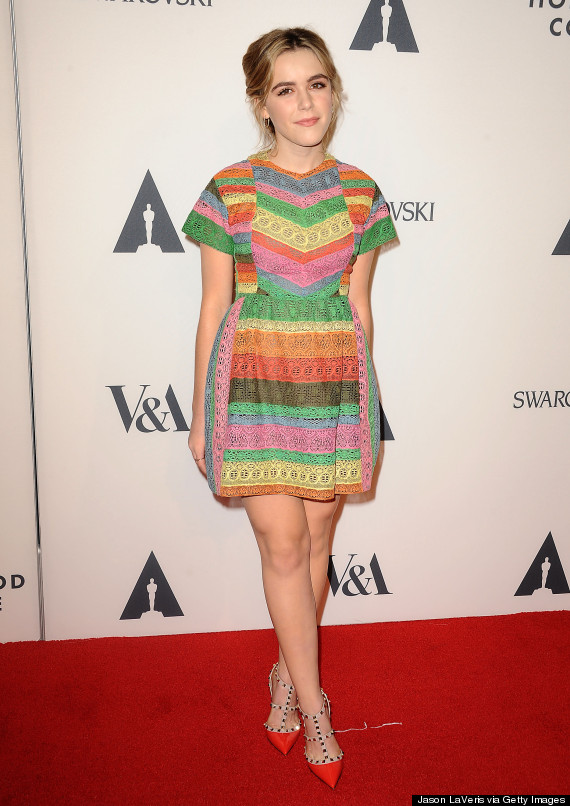 Before she even reached adolescence, Shipka established herself as one of Hollywood's most stylish stars. Citing Grace Kelly and Audrey Hepburn as fashion icons, the actress has graced red carpets in timeless pieces from Delpozo and Antonio Berardi. Outside of award shows, the teen always show up in her contempo-casual style. Shipka even has own lookbook over on The Cut, where you can check out some of her most enviable ensembles.

2. She hangs with Hollywood's coolest young stars.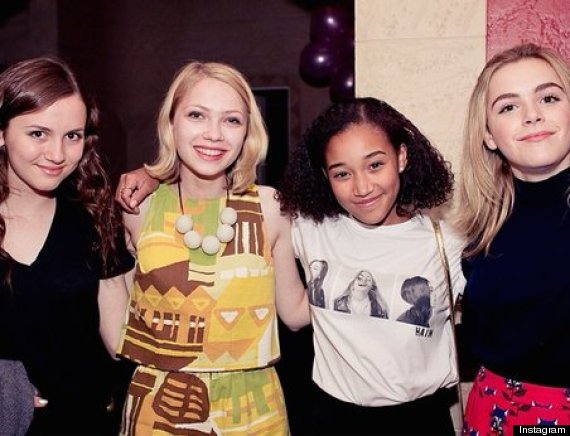 Shipka does not keep her "young cool" vibe all to herself. Offset, the actress keeps company with other young tastemakers, probably talking about things that will emerge as the cultural hot-topics of our time. She is pictured above at the 18th birthday party of Tavi Gevinson (another of this year's Time influential teen picks) with Maude Apatow, Gevinson and Amandla Stenberg (Rue in "The Hunger Games). Check out Shipka's fascinating conversation with Gevinson in Rookie magazine here.
3. She gives one of the most nuanced portrayals of any character on TV right now.
Sally Draper is not just one of the most compelling teen characters on TV right now -- she's one of the most compelling characters on TV right now, period. Shipka was only six when she began playing Sally, but her superior acting work allowed "Mad Men" creator Matthew Weiner to greatly expand her role.
Weiner spoke to Vanity Fair of Shipka's skill in April:
"It's really tricky casting kids. You really don't have a lot of expectations. You want someone who can memorize some lines, deliver some kind of real person, and not look at the camera, not be too self-conscious ... [Kiernan] was so precocious. I really didn't limit the length of her scenes at all, and by the second season I was writing whatever I wanted for her, whatever we thought was appropriate for the story. I never say, 'She can't do that many lines; she can't be that intimate; she can't convey that with a look.' You don't think when you pick someone when they're six years old that they're going to do that seven years later."
4. She is very, very smart.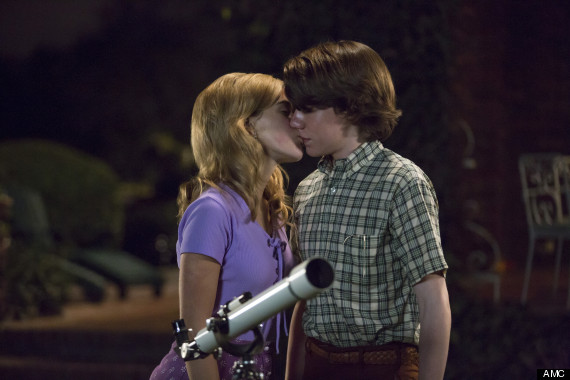 Shipka speaks as eloquently about her craft as actors who have been in the business for decades. In a recent AMC interview, the actress had this to say about Sally's parents' influence on her personality:
"I definitely think that people are a product of their own environment, and I think that Sally in a lot of ways is like both of her parents. Even if she doesn't want to be … She's like her father in certain ways, especially when you see them together. She's smart, she's sort of conniving, all those sort of traits."
5. She totally rocks social media.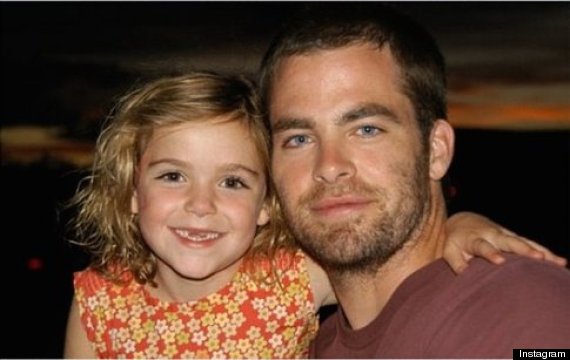 It's difficult to be influential in 2014 without an A+ social media presence, and Shipka totally delivers. Her Instagram is filled with pictures of her sweet outfits and adorable #TBTs (like the one above -- yes, that's Chris Pine), and her Twitter features amazing celeb exchanges like this:
***
Check out the full list of influential teens over at Time. And if you're not yet convinced of Kiernan Shipka's amazingness, all we have to say is:
REAL LIFE. REAL NEWS. REAL VOICES.
Help us tell more of the stories that matter from voices that too often remain unheard.
BEFORE YOU GO
PHOTO GALLERY
"Mad Men" Style