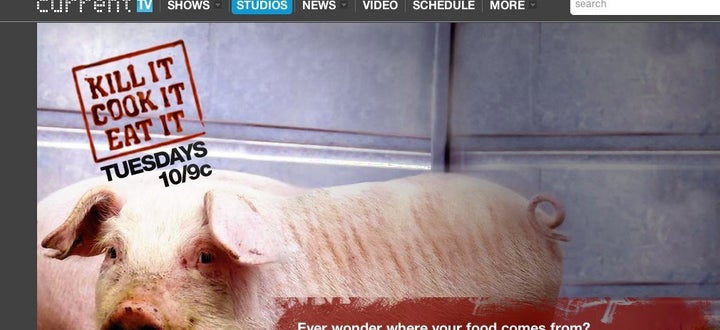 Just in case your meat guilt wasn't powerful enough, here comes Kill It, Cook It, Eat It, a BBC show premiering in America January 11th at 10 p.m. on Current TV. Each episode, volunteers will head out to the farm to meet, care for, and then slaughter and eat a wide variety of tasty creatures. The show promises to "tackle tough issues in a tasteful manner."...

[...]

The first two episodes to air take place at the English farm and butcher shop Pipers Farm, which also features an extensive online meat store.
Kill It, Cook It, Eat It will air on Current TV at 10pm/ 9pm central -- that's 10pm on both coasts.
Related