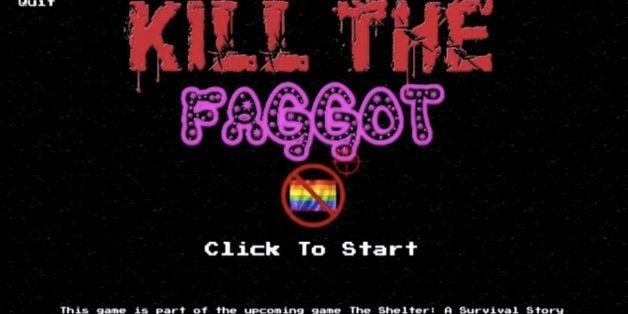 An obscenely anti-LGBT video game uploaded to the digital game store Steam this week has drawn widespread condemnation after encouraging players to shoot gay and transgender people to earn points.
The game, called "Kill The Faggot," is modeled after a first-person shooter. Players earn points for killing gay characters, and receive a bonus if they hit a transgender person, which prompts a message reading "Transgender Kill" to flash on the screen.
Players are penalized for shooting "straight" targets, and during gameplay, a voiceover repeats statements like "straight pride" and "whoops, I just dropped the soap."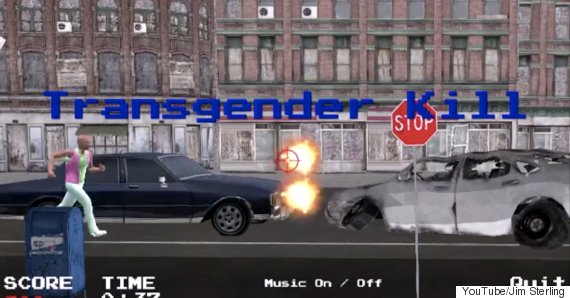 The project was created and uploaded by Randall Herman, a California video game developer and Christian shoe promoter, according to Ars Technica. He was able to get the game on Steam through the company's "Greenlight" initiative, which allows wannabe developers to submit their own creations to gain exposure.
Herman told the outlet he made the game by himself and that it was removed from the site within two hours, before calling the gaming community "overly sensitive and easily offended."
Before Herman's work was removed, comments were filled with angry users calling for more vigorous measures to monitor community uploads. Greenlight currently requires a $100 fee for users in an effort to keep spam and joke submissions off the platform.
Greenlight's terms of service ban any "threats of violence or harassment, even as a joke," and "inappropriate or offensive content." Valve, Steam's parent company, did not immediately respond to a request for comment from The Huffington Post.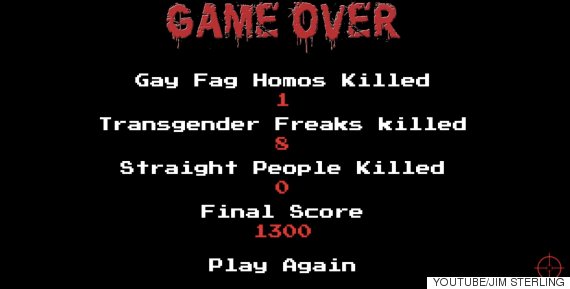 YouTube games critic Jim Sterling downloaded a copy of the game and uploaded a play-through before the game was removed. Aside from harsh criticisms during gameplay, he pointed a finger at Steam for its apparent lack of moderation.
"Perhaps having absolutely zero vetting process on Steam isn't the best idea," Sterling said.
The upload has also sparked conversations about the role of satire in video games on Reddit and in the comments of Sterling's YouTube clip. Many have called for a public apology from Steam to the LGBT community, condemning the lack of humor in Herman's project.
"What is it satirizing?" Sterling notes. "Where is the fucking satire?"
Support HuffPost
Every Voice Matters
Before You Go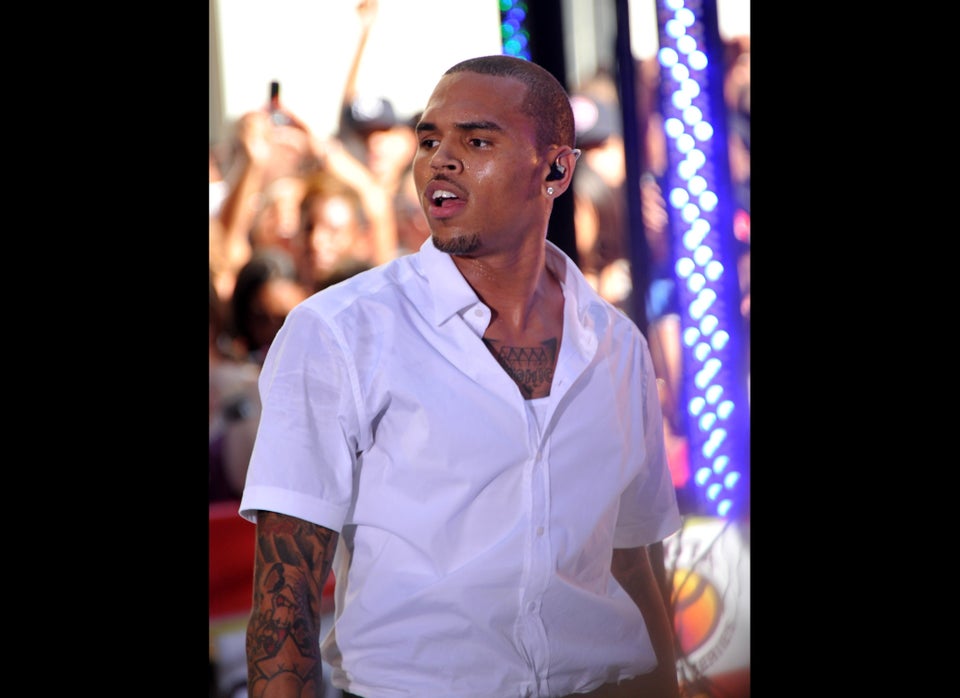 Homophobic Tweets By Celebs
Popular in the Community