The thought of being trapped in an airport with time to kill is one most of us fear.
Whether you're faced with hours of layover, or you've arrived early only to be confronted with a long delay, being stuck in the maze of an airport can be daunting.
Most people will hunker down with a book, magazine or their iPad -- but with hours of flight time looming in the future, why not do something a little more active?
Disclaimer: Not all airports are as rife with fun as others. If you're held up at a small, activity-less airport, you'll have to get creative. Try talking to your gate-mate. Or, if all else fails, download Candy Crush.
1. Go art exploring. Many airports are veritable museums, with permanent and rotating exhibits mounted throughout the terminals. Leave your terminal area (if security allows) and check out the art on display. You'll probably see some great contemporary art you couldn't find elsewhere.
2. Work on your fitness.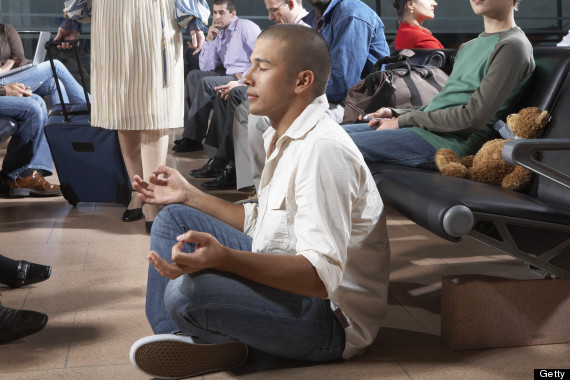 Pack your gym shoes and get a little sweaty. Many airports now offer fitness areas or yoga studios where travelers can get a workout in before their flight. No gym? No worries, do a few laps around the gate or climb a flight of stairs a few times.
3. Pet a puppy. More and more airports are adding therapy dogs to their repertoire of entertaining and aiding in the relaxation of travelers. The dogs are there to allow anxious fliers to de-stress before their flight and prevent that stress from building as their wait time climbs.
4. Go on a pub or food crawl.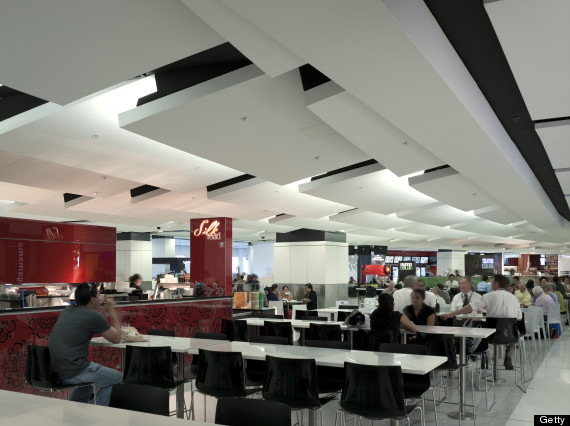 While airports once may have been fast-food central, today they are increasingly hot spots for trendy dining and drink locales. Go on your own little food or pub crawl and sample snacks or have a couple of drinks. Just don't have too many before boarding.
5. Treat yourself. Does a pre-flight massage sound like a dream come true? Chances are, that dream could be a reality. Many airports now boast spas and massage centers to calm traveler's nerves before they hit the skies.
6. Go on a scavenger hunt.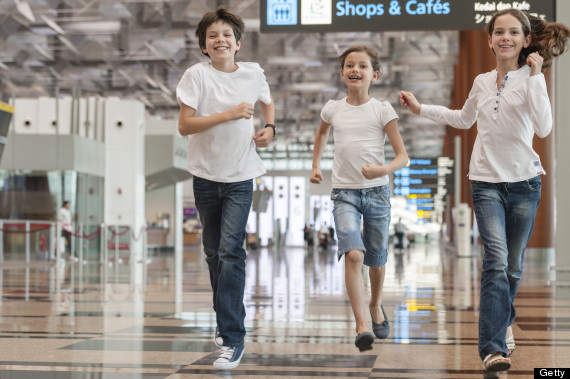 Because, why not? This is especially fun if you're at an airport in a foreign country. Make a list of random or obscure items -- unusual snacks, interesting sweets, a funny brochure -- to buy (or, to save money, snap a photo of) and race to see who can collect them all. Really the list can be of anything, as long as it keeps you and your crew milling around until your flight time. Nothing passes time like a little competition.
And if all else fails, check out Cheapflights' "
http://www.cheapflights.co.uk/news/50-things-to-do-at-the-airport-infographic/
http://www.cheapflights.co.uk/news/50-things-to-do-at-the-airport-infographic/" target="_hplink">50 things to do at an airport" below:
50 Things To Do At The Airport [Infographic] by the team at CheapFlights