Killer bees have been implicated in the tragic death of a Central Texas farmer who accidentally upset a hive of the insects over the weekend.
The year-old hive contained about 40,000 killer bees (also known as Africanized bees), according to the Waco Tribune-Herald. Onlookers who tried to help Goodwin were also attacked, as were some members of the Moody Volunteer Fire Department, which responded to the 911 calls.
"You can't believe how bad they are. They make me want to get out of this business," said Allen Miller, owner of Bees Be Gone, who later removed the hive. "They can get up under your clothes where no other insect can go. In a hive of ordinary European bees, about 10 percent will attack if the hive is threatened, but with African bees, all of them attack you."
After the attack, family members said there was no area of Goodwin's skin that had not been stung, according to KCEN.
"If anybody has any brush or anything on their lands, please clear it, because they don't want to go through this," Goodwin's daughters Tanya Goodwin and Kelley Flores told the station. "Nobody needs to go through this."
Related
Before You Go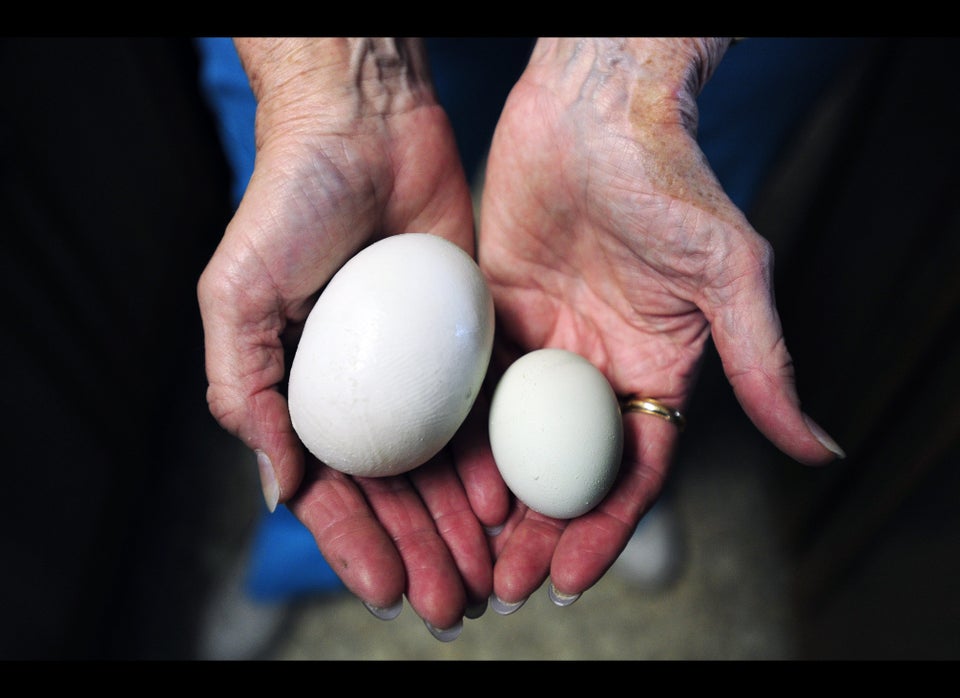 Animals In The News
Popular in the Community