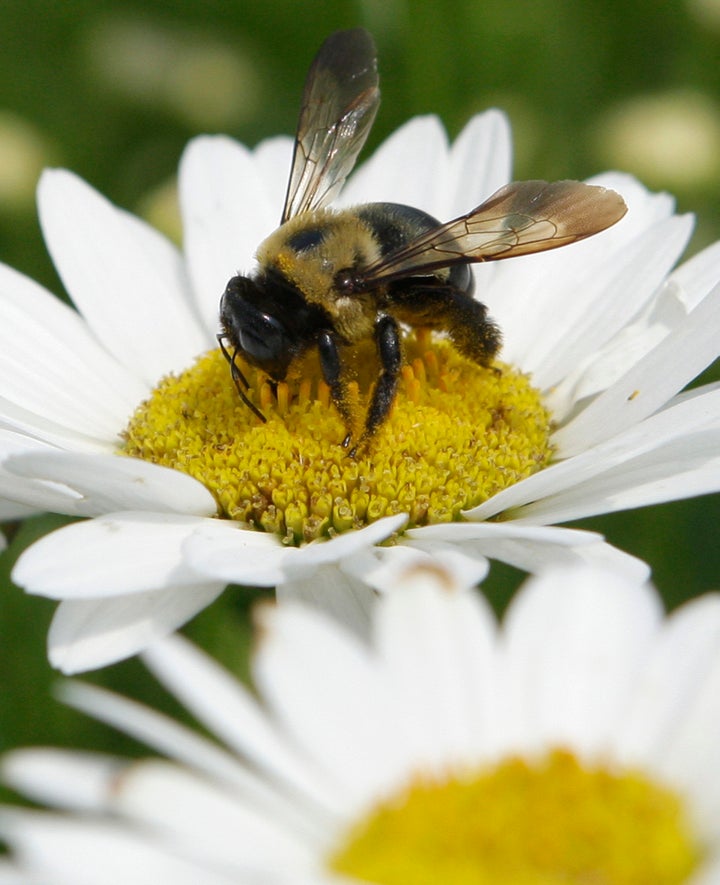 Killer bees apparently killed an elderly couple at their ranch in South Texas, leaving their 67-year-old son injured.
William Steele, 95, and his wife, Myrtle, 92, died after being attacked by bees on their remote ranch, authorities told the AP. Their son, Richard, who was also injured, said they had been cleaning their hunting cabin when the bees attacked.
The swarm overtook them as they moved a wood stove, which in turn exposed a hive, according to Reuters.
The cabin was in such a remote location that Richard had to drive several miles to the nearest phone before he was able to get help. There was no cell phone service at the ranch, reported the AP.
William Steele apparently tried to escape the bees by running from the cabin, but eventually the hundreds of stings he endured killed him. The bees again swarmed police when they arrived at the cabin, but luckily no one was injured according to Reuters.
The bees, however, were not your average insects. According to Reuters they were likely Africanized honey bees, better known as "killer bees."
The bees are hybrids from swarms originally introduced to Brazil from Africa, which absconded in the 1950s. They spread north through South and Central America, crossing into south Texas in 1990, according to the U.S. Department of Agriculture.

The bees swarm more frequently than native bees, and are extremely defensive. The USDA advises untrained individuals against trying to remove swarms. If attacked, individuals should run away quickly and not stop to help others.