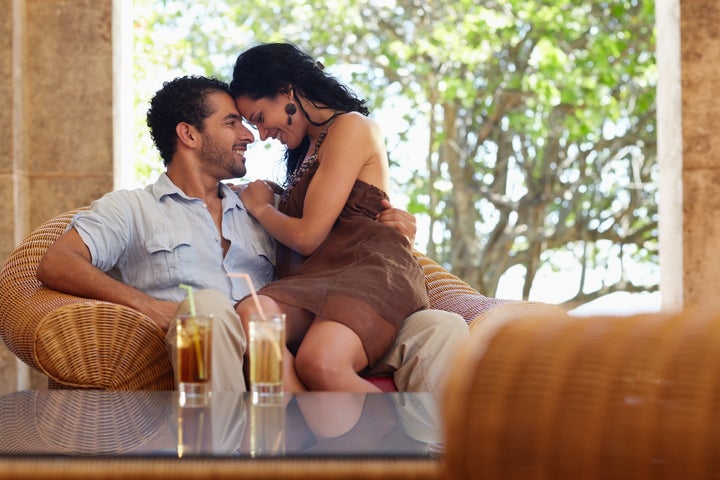 This is not your typical honeymoon article. You know, the one where you get advice about which destination is right for you. Although, if you are looking for that type of post, you can find it here.
I like to write about creating memories that help couples celebrate the love that they share. That's why this article is all about honeymoon spots with killer experiences that you and your partner will never forget. Sure, relaxing in the sun and sitting by the pool all day has its advantages. De-stressing from a year (or more) of wedding planning for one, but you can do so much more than sip Margaritas all day that will significantly enhance your honeymoon and give you worthwhile memories to share now and forever.
For this, I chatted with Shannon Healey, Founder of Camera & Carry On, a travel blog for everyday life -- the online go-to for destination tips, quirky adventures, and not to mention, mouth-watering photos from across the globe -- for her recommendations on adding a tablespoon of extraordinary into your honeymoon planning.
CULTURAL EXPEDITION IN THAILAND
To create timeless memories: Take a cooking class and learn the secrets behind your favorite Thai dishes, then volunteer at the Elephant Nature Park for a day.
You'll get picked up in Chiang Mai and driven to an elephant preserve about an hour away. During the day, you'll bathe and feed these gentle giants while learning the history of each elephant and how they have recovered during their stay at the preserve.
"It's unique because you're really helping to rebuild the lives of these beautiful animals and also bring an increased awareness to the cause," Shannon says.
To create timeless memories: Soak in the view atop Machu Picchu at sunrise, travel in style on the Orient Express, and rub elbows with locals while you stock up on Alpaca garb and fresh fruit juice in Cusco.
It's one of those once-in-a-lifetime trips, and while it requires a little more planning than most, it's totally worth the effort. To walk around the ancient citadel, perched high in the sky, is nothing short of spectacular.
"It's surreal to be atop one of the greatest wonders of the world," says Shannon. "To see the sun peek above the horizon and the mist rise in the glow. Feelings of serenity, zen, centeredness come over you; cliché and absolutely true."
ROMANTIC GETAWAY IN ITALY
To create timeless memories, stay in a restored barn on an olive farm, wander the streets of Florence and take in world-famous art. Then, go wine tasting in Chianti, the origin of Chianti wine.
If you dream of experiencing the life of Diane Lane's character in Under the Tuscan Sun, look no further. According to Shannon, it's even better than you would imagine. Without a care in the world, you can coast over rolling hills from winery to winery, stop for a picnic, and make small talk with locals (over more wine).
As for where to stay, "There's something special about the simplicity of being on a farm, taking long, deep breaths of fresh air, and overlooking hundreds of acres of olive trees at sunset," Shannon advises.
The key to this type of honeymoon planning, according to Shannon, is to pinpoint the feeling you want to take away from your honeymoon, which will ultimately lead to choosing experiences that fulfill those desires and the places to enjoy them.
"Most people make plans starting with a location. Work the other way around to build a trip around experiences for the ultimate memory makers."