He shared two videos on Twitter after NRATV ― the gun lobby's streaming network ― posted a week-old interview with him on Saturday ― the day of the youth-led nationwide protests ― in which he took issue with March 14 school walkouts intended to memorialize the 17 people killed at last month's mass shooting at a high school in Parkland, Florida. 
"I did an interview about black gun ownership in this era," Killer Mike says in one of his videos, posted Sunday. "That interview was used a week later by NRATV to disparage a very noble campaign that I actually support." 
He added: "First, I'm sorry guys, I'm sorry that an interview I did about a minority, black people in this country, and gun rights was used as a weapon against you guys. That was unfair to you and it was wrong, and it disparaged some very noble work you're doing."
The rapper faced enormous backlash on social media after NRATV shared video of him criticizing National School Walkout Day.
"I told my kids on the school walkout, 'I love you, [but] if you walk out that school, walk out my house,'" he says in the interview.
"We are a gun-owning family, we are a family where my sister farms, we are a family where we'll fish and hunt, but we are not a family that jumps on every single thing that an ally of ours does because some stuff we just don't agree with." 
Killer Mike also argues that mainstream progressive movements responsible for massive protests aren't always allies for the black community's issues.
"If you're not in a reciprocal relationship, why are you in this relationship?" he asks. Later, he adds: "Why are your allies not fighting your other fights with the same vigor you're fighting these?" 
Many on social media responded to the interview with confusion, anger, and disgust:
Killer Mike, whose offstage name is Michael Render, has been an outspoken social activist for years, taking on social inequality, police brutality and systemic racism.
Killer Mike said he agreed to be interviewed by the NRA because he wanted to follow Martin Luther King Jr.'s playbook and sit "with people who I might not always agree with" to further the national conversation about black gun ownership.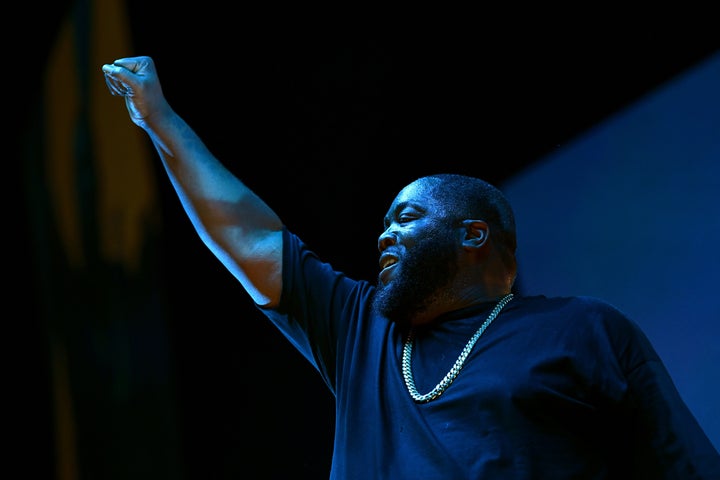 His apology videos stressed that he is an ally to young people organizing for ending racism, and those advocating such issues as health care and LGBTQ rights. The NRA video, he said, should have never been used in a context with with March for Our Lives.
"I think it's wrong," he said of the gun group's tactic. "To the young people that worked tirelessly to organize, I'm sorry adults chose to do this. I'm sorry NRATV did that. I'm sorry that adults on the left and the right are choosing to use me as a lightning rod. What I want to encourage you guys to do is keep organizing."
He said he supports both the march and the ownership of guns by black people. "It's possible to do both," he said.
Calling all HuffPost superfans!
Sign up for membership to become a founding member and help shape HuffPost's next chapter
BEFORE YOU GO
PHOTO GALLERY
March For Our Lives