The rapper Killer Mike sparked a Twitter controversy Tuesday night by quoting a woman who told him that Hillary Clinton was not qualified to be president merely because she was a woman.
The rapper, a supporter of Clinton's rival for the Democratic nomination, Bernie Sanders, made the comments while introducing the Vermont senator at an event at Morehouse College in Georgia.
"I talked to Jane Elliott a few weeks ago and Jane said, 'Michael, a uterus doesn't qualify you to be president of the United States. You have to have policy that's reflective of social justice,'" Killer Mike said. "Paying women a fair wage is social justice. Making sure that minorities have jobs is social justice. Ending a bullshit drug war is social justice."
After some people on Twitter accused Killer Mike of sexism, the rapper said that his comments had been taken out of context and that he was quoting Elliott, an educator and anti-racism activist famous for the "blue eyes/brown eyes" experiments in which she divided a classroom based on eye color and gave one group more privileges than the other. Killer Mike said on Twitter that Elliott's quote suggested that women shouldn't vote for a candidate simply because she is a woman, but should consider the full range of her policies.
"I think the reaction is because a man said what I said. If a woman had made that statement there would have been no problem, but because a man said it, it becomes a sexist statement. It's a ridiculous thing to be upset about," Elliott told The Huffington Post. "It should be a fact of life that neither gender nor skin color should determine whether you are appropriate for leadership of the government of the United States of America."
Killer Mike told HuffPost that people who watch his full speech will easily understand the context of the comment.
During a Feb. 6 Clinton rally, former Secretary of State Madeleine Albright said there was a "special place in hell" for women who didn't support other women -- something she has said in the past in other contexts and later apologized for saying in this one. During a Democratic debate last week, Clinton herself said that she wasn't asking people to support her simply because she was a woman.
"I'm asking people to support me because I think I'm the most qualified, experienced and ready person to be the president and the commander in chief," she said. "I have spent my entire adult life working toward making sure that women are empowered to make their own choices, even if that choice is not to vote for me."
Later this month, The Huffington Post is launching a podcast, hosted by Killer Mike, on Reconstruction. If you know anything about Reconstruction, you've probably been told that it was a brief moment of ill-advised revenge that the North took on the South just after the Civil War. But the real history of Reconstruction is one of great hope and promise mixed with tremendous violence. Sign up here to get an email when the podcast goes live.
Ryan Grim contributed reporting.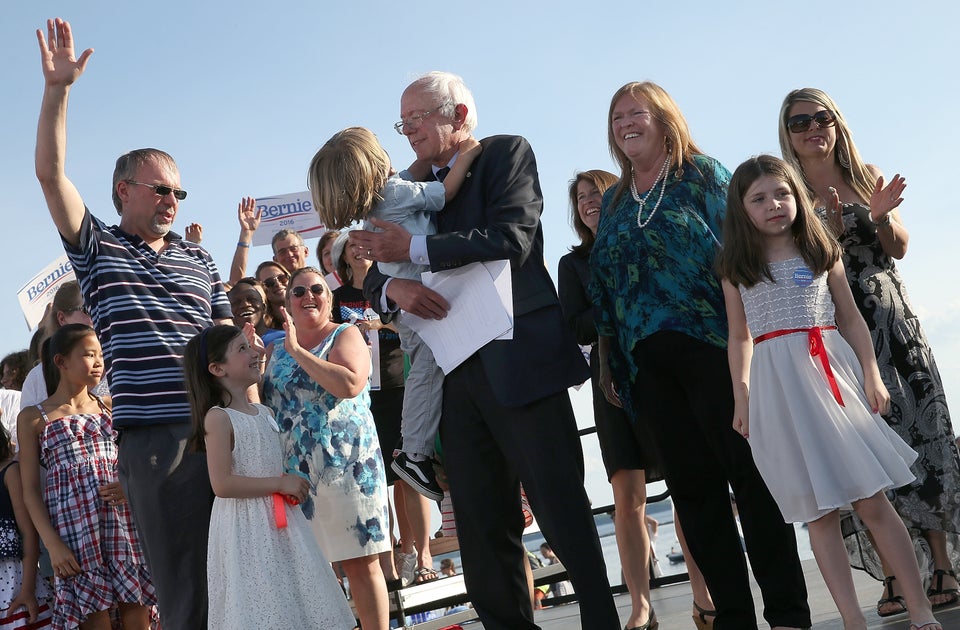 Bernie Sanders On The Campaign Trail
Popular in the Community