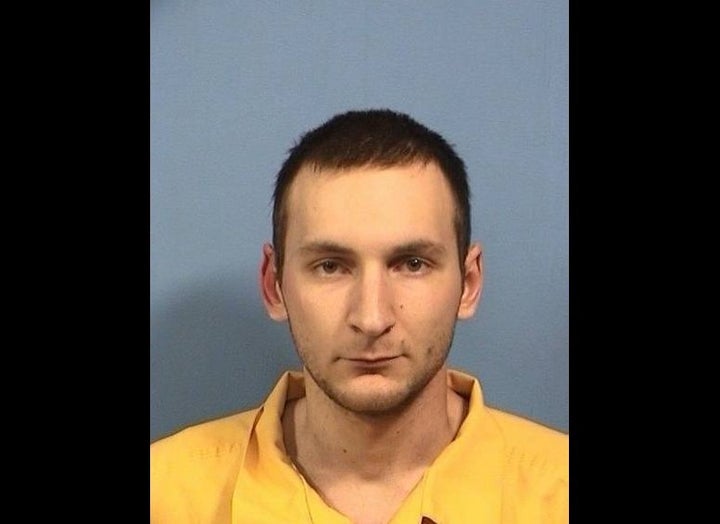 According to suburban Chicago prosecutors, Demetry Smirnov verified that Illinois had banned its death penalty before traveling here to murder his ex-girlfriend.
The British Columbia 20-year-old reportedly met Jitka Vesel of Westmont, Illinois through an online dating service in 2008. By 2009, she was telling authorities that Smirnov had been threatening her, according to a UPI report.
Two weeks ago, according to theChicago Tribune, Smirnov allegedly drove to the Chicago area from BC, stopping in Seattle to purchase a gun and ammunition. He arrived here last week, found Vesel's address on the internet, and tracked her by gluing a GPS device to her car, prosecutors say.
He apparently followed her to the Oak Brook Office Court, where she worked at the Czechoslovak Society of America Fraternal Life, located in that office park. At around 9 p.m. on Wednesday, the suburban Daily Herald reports, she left a work function, allegedly to find Smirnov waiting for her in the parking lot.
Based on shell casings found at the scene, he shot her eleven times, DuPage County State's Attorney Robert Berlin said. That means that he stopped firing at one point to reload the gun and continue shooting. It was a "gut-wrenching, senseless crime," Berlin told the Herald.
The state's attorney also said that Smirnov researched the state's death penalty laws before coming to Illinois for the murder. Governor Pat Quinn recently signed a bill abolishing the death penalty; Berlin has been an outspoken critic of the capital punishment ban.
Rich Miller of the Capitol Fax blog followed up with Berlin to find out more. "I do think there's a good chance that if we still had the death penalty that this victim might still be alive. [Smirnov] might not have gone through with his plan," Berlin told Miller.
But he also said that Smirnov hadn't made any statements to that effect.
"Obviously, this is a horrible turn of events. We might want to let this play out a little while before we jump to too many conclusions here," Miller writes.
Vesel's murder is the first in Oak Brook since January 1, 2010.
Calling all HuffPost superfans!
Sign up for membership to become a founding member and help shape HuffPost's next chapter