A group of researchers got a lucky surprise at the end of their 15-day field project in the waters off Hawaii Island.
On Friday, the Cascadia Research Collective documented an extremely rare encounter with a group of four killer whales that were roaming off the coast of Kona. Four individual killer whales were spotted, two of which had picked up hitchhiking remoras (also known as suckerfish). The research group has been monitoring Hawaiian waters for 14 years, but this is only their third encounter with killer whales.
For the first time ever, the research group was able to deploy satellite tags on three of the killer whales in order to track their movements around the islands. The group also collected a biopsy sample for their genetic studies. "Most studies of killer whales worldwide have either been in the Pacific northwest in Alaska or down in the Antarctic," research biologist Robin Baird, Ph.D. told the Huffington Post. "There has been relatively little work that's been done in the tropics."
"This is the first time tropical killer whales have been satellite tagged, and even getting the photos to identify the individuals and the biopsy sample for genetics is really quite an accomplishment in itself," he said.
The incredible sight was also captured with underwater footage, another first for killer whales in Hawaiian waters. Photographers Deron Verbeck and Julie Steelman, who are not a part of the research group, were diving a mile off the Kona coast when the pack of whales passed by. (Verbeck and Steelman's underwater photos can be seen in KHON2's video here.)
"To watch this animal on a leisurely pace swim in front of me was just incredible," Verbeck told KHON2.
Even though Cascadia Research Collective's field projected had ended, members of the group returned to the pod of killer whales the next day to use the satellite tracking and to capture more photographs. This time, one of the whales was seen feasting on a 15-foot thresher shark.
Any type of photos or video footage of killer whales in the tropics are extremely valuable to the research effort. "A lot of what we know of killer whales and other species comes from folks who are on the water contributing photos they obtain," Baird said. He encourages people to send in any photographed sightings of killer whales in the islands so they can be catalogued.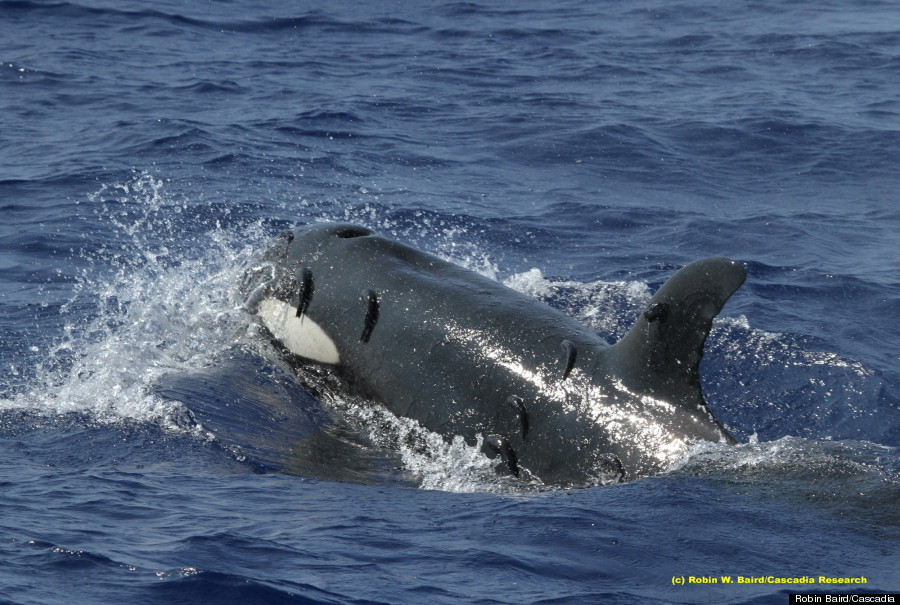 ABOVE: It is common for remoras, also known as suckerfish, to attach to large marine creatures in tropical open oceans.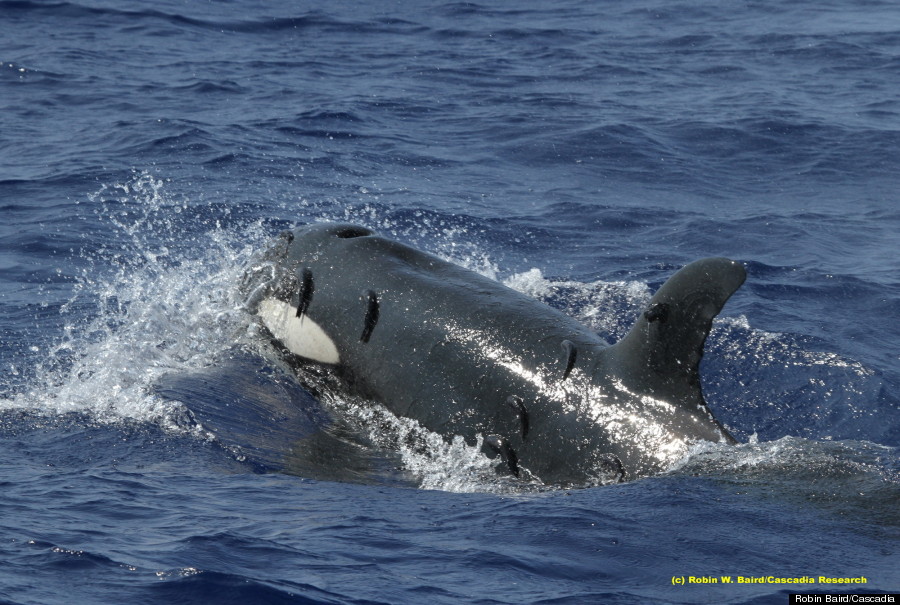 ABOVE: The satellite tag can be seen on this killer whale's dorsal fin.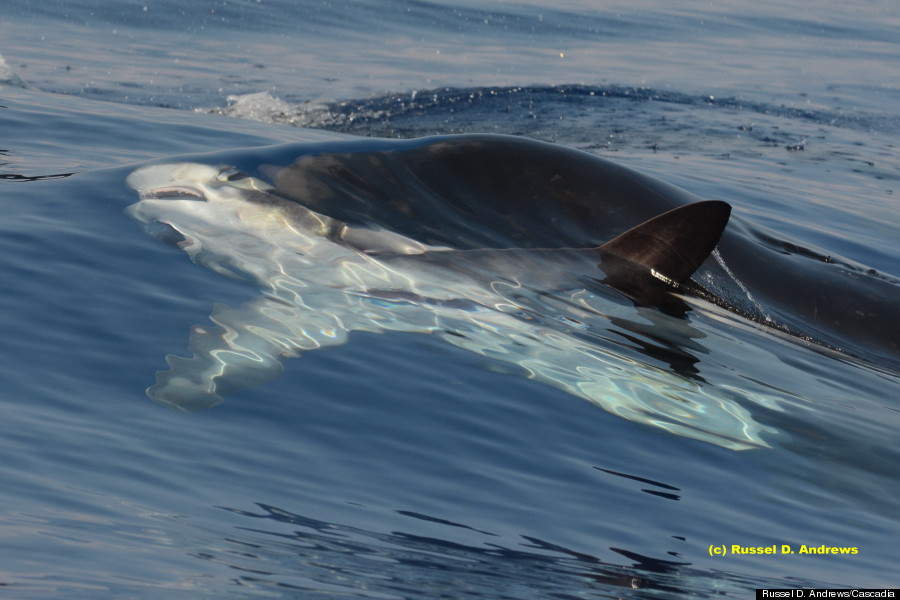 ABOVE: One of the killer whales with a carcass of a thresher shark.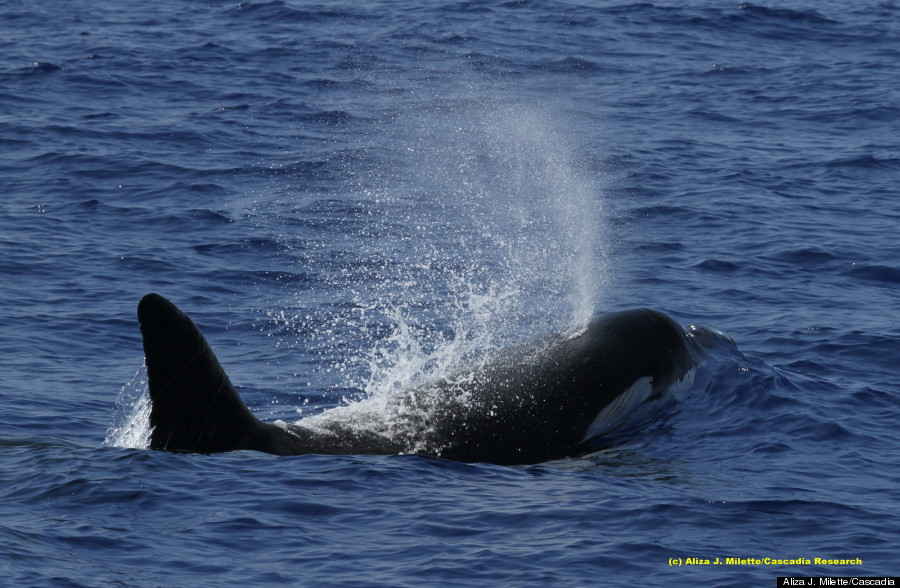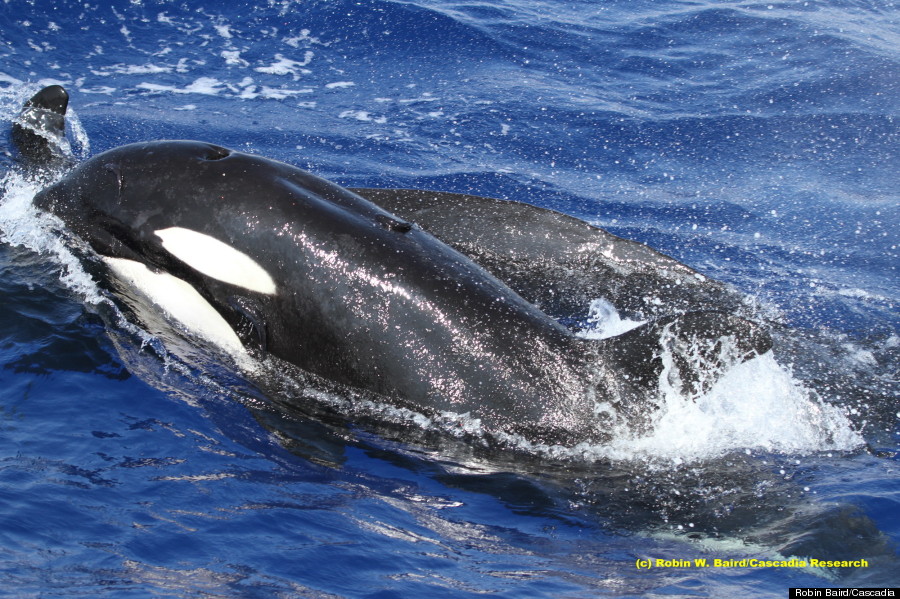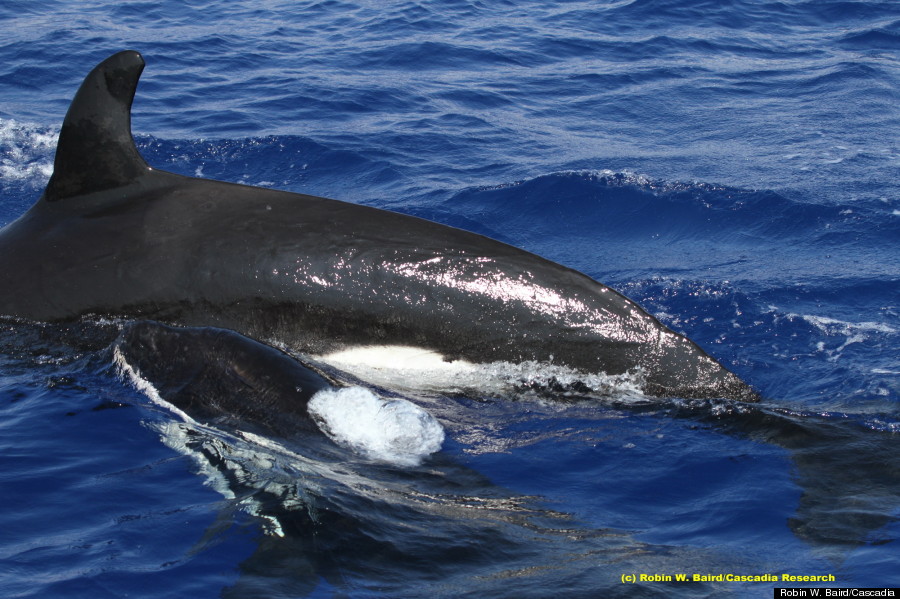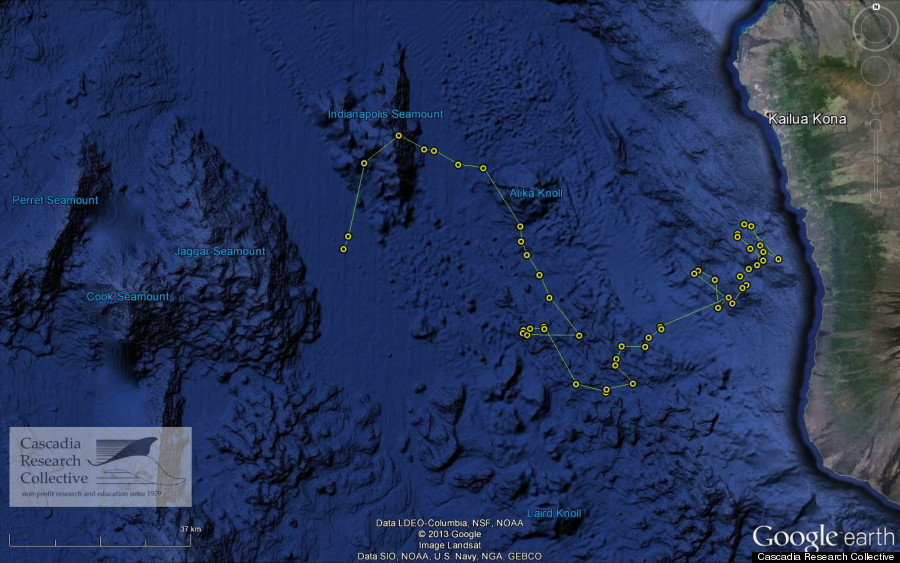 ABOVE: This map shows where the pod has travelled since the satellite tagging (as of Nov. 5, 2013).
REAL LIFE. REAL NEWS. REAL VOICES.
Help us tell more of the stories that matter from voices that too often remain unheard.
BEFORE YOU GO
PHOTO GALLERY
The World's Most Threatened Species