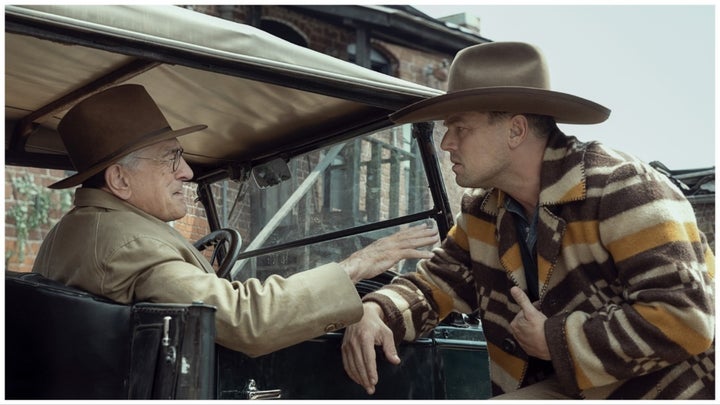 Finally, a first look at Martin Scorsese's highly anticipated "Killers of the Flower Moon" film is here.
Leonardo DiCaprio stars as Ernest Burkhart, the nephew of an influential local rancher (Robert De Niro) who gets involved in the sickening Osage Nation murders. Burkhart is married to an Indigenous woman (Lily Gladstone) who has inherited an oil fortune but at deathly costs.
While fans agree on how epic the trailer is, many have quickly pointed out one concerning detail on Twitter: DiCaprio's accent.
On the other hand, other Twitter users didn't seem to mind the Oscar-winning actor's accent.
Set in Oklahoma during the 1920s, "Killers of the Flower Moon" is based on David Grann's best-selling book of the same name.
The film tells the true story of a series of massacres known as the "Reign of Terror," in which members of the Osage Nation were murdered and extorted by white interlopers seeking their oil fortune.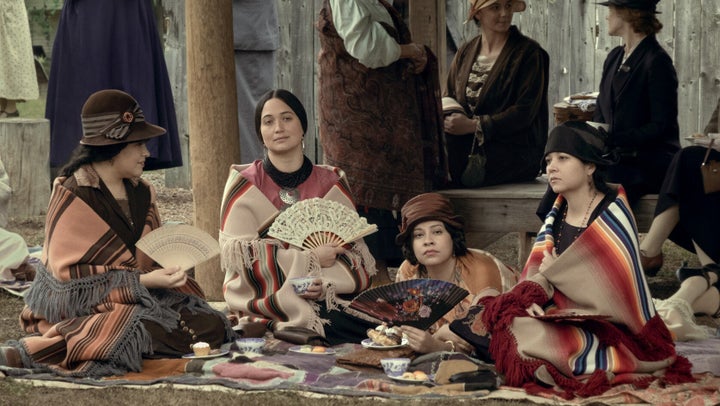 In typical Scorsese fashion, the film's trailer cleverly conveys the dark history of the Osage murders, all while careful not to give away too many plot details — yet still managing to deliver an ominous atmosphere.
The nearly two-minute teaser is crawling with forewarnings of death, blazing fires and a forbidding voiceover from DiCaprio's character who portentously hints at the danger of "hungry wolves."
The film, set to run for a whopping three hours and 26 minutes, marks the seventh on-screen collaboration between DiCaprio and Scorsese.
It also stars Jesse Plemons, Tantoo Cardinal, Cara Jade Myers, JaNae Collins and Jillian Dion.
"Killers of the Flower Moon" hits select theaters on Oct. 6 before expanding on Oct. 20. The film will move to Apple TV+ later.
Popular in the Community