There's a big debate going on in the Bigfoot community: Should you kill the hairy creature (assuming, of course, you can actually find one)?
That's the argument running through "Killing Bigfoot," a six-part series debuting Feb. 4 on Destination America.
The show follows a team of monster hunters known as the Gulf Coast Bigfoot Research Organization (GCBRO) as they attempt to track down and shoot a Sasquatch-type creature supposedly attacking people's homes, farm animals and pets in the deep South.
Not everyone approves of the team's mission. In the clip above, neuropsychologist Dr. Samuel Webb Sentell, a former member of GCBRO, pleads with group leader Jim Landsdale and member Donald McDonald not to kill a Bigfoot.
As debates go, this one gets hairy:
WEBB: "Here's the thing, here's the reason you can't shoot one: They are intelligent, they seem to have families, they are human. They are either human or human hybrid."

JIM: "And they're all theories. Everything you just said was theory. Everything. You can't prove anything."

WEBB: "It is theory. It is theory. No, we can't prove it. No, you can't. But guess what?"

JIM: "Then why do you, you, you scatter this like you're fertilizing a field, Webb?"
The debate grows even more heated when Webb argues that killing a Bigfoot could conceivably be murder.
WEBB: "I'm trying to keep you from being a murderer."

JIM: "No! I'm not a murderer!"

WEBB: "You're going to be!"

JIM: "Here's the point I'm trying to make: What we do is hunting nuisance animals. Do you know what a nuisance animal is?"

WEBB: "They're not nuisance animals."

JIM: "You're crazy. You don't know what you're talking about. They come up, beat on your house, and your children are afraid to go outside. He's killing your pets, your ducks, your geese. That's not a nuisance?"
Webb then suggests that diplomacy might be the best way to handle a trespassing Bigfoot.
"Here's what you don't believe," he says. "All you gotta do is ask them quit eatin' your chickens, and they will quit eatin' your chickens."
Before You Go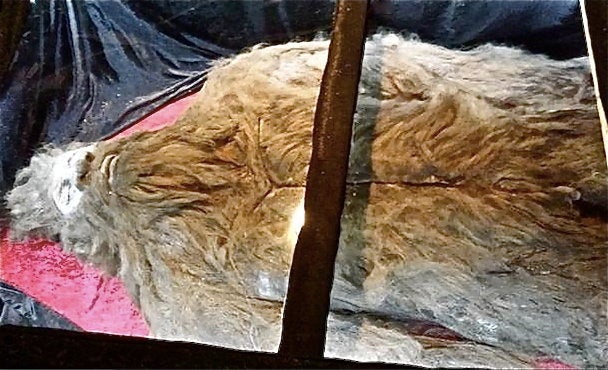 The Legend of Bigfoot Continues
Popular in the Community