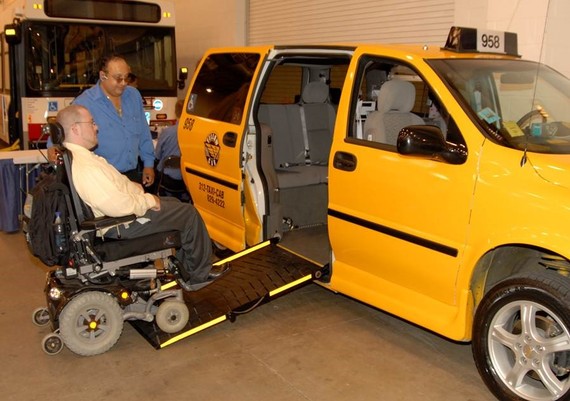 On November 2nd, 2016, the world lost a good natured, empathetic and heroic person. This happened on a day in Chicago history that will live in infamy not because a hero was ruthlessly murdered, but because of a baseball game where dozens of new Chicago heroes were born. The names Rizzo, Lester, Arrieta and Maddon become household names, while the name Gregory Wong doesn't even make the Chicago Tribune, Sun Times, WGN, CLTV or anything Chicago online. You see, Gregory "Greg" Wong, a Chicago WAV (Wheelchair Accessible Vehicle) taxi driver, was not glued to his TV or waiting outside the bars in Wrigleyville. He was doing what most other people on that day, at that time, would never do. During the historic game 7 of the glorious Chicago Cubs' run to World Series Champion, Greg Wong was driving a passenger with a disability, a passenger that specifically requested his services and often relied on his services, home. Greg ventured to a neighborhood he frequented, in a dangerous Chicago area, to do what he does best. Help people. Numerous people with disabilities relied on Greg every day and if Chicago had more drivers like Greg, even more people with disabilities would have had the invaluable service and access to their community that Greg's customer base did.
On that momentous day in Chicago, Greg became another murder statistic in the crime riddled city of Chicago. As soon as I heard of Greg's senseless murder, my excitement for the city and its new heroes quickly turned to pain, hurt and anger. The next day I woke up scanning our local newspapers and online publications for word and information about Greg's murder but I found nothing. Only a sentence that said a man was shot and pronounced dead at the scene on the west side of Chicago. No name, no face, just a sentence. I promised myself that Greg would not die in the vanity of our city's finest moment but that I, his so called "boss", would devote as much time as I could to finding Greg's name in the paper. Unfortunately, the Champions parade and city pride were so overflowing that nobody wanted to talk about the reality of our city. Now, thanks to Ariana Huffington, I've taken matters into my own hands.
Here's the reality: we still live in a place that's so unsafe that the best taxi drivers, those who voluntarily drive WAV taxis, are not able to serve the people that rely so much on their service. You see, Greg was in that unsafe neighborhood because he was the best. Only the best go to the unsafe neighborhoods without asking. They go where we send them and they do what 90% of other cab drivers would never do. They enter these less than desirable, dangerous neighborhoods without question because they are the best. All WAV taxi drivers in Chicago are on the cusp of a revolutionary change that is currently only happening in Chicago but will hopefully spread across the nation. They are on the frontlines of creating a society where people with disabilities have equal access to "on-demand" transportation. No more waiting hours or days for an accessible ride. These drivers, these people, make a difference and to see them murdered in our streets, while serving our community members, makes me want to do one thing: cry.
Calling all HuffPost superfans!
Sign up for membership to become a founding member and help shape HuffPost's next chapter