In Episode 4 of Phoebe Waller-Bridge's new thriller "Killing Eve," MI5 officer Eve Polastri, played by Sandra Oh, receives an unusual gift.
"There's perfume called La Villanelle and about five grand worth of clothes," she explains to her shadow intelligence team over diner coffee, the aforementioned goods wrapped next to her in a giant trash bag.
"What kind of clothes?" Eve's assistant Elena asks.
"Expensive clothes," Eve responds. "Amazing clothes. All my size."
The moment feels like a familiar romantic-comedy trope turned inside out. We're used to seeing a wealthy bachelor woo his love interest by delivering a glamorous dress to her room before their date, along with a note reading "wear this" ― a creepy gesture in its own right. But Eve's situation is certifiably more unsettling. Her package, accompanied by a postcard reading "sorry baby," was not sent by an interested suitor, but rather a psychotic female assassin.
"Killing Eve," based on Luke Jenning's "Villanelle" novels, follows the titular character in her quest to track down the unyielding murderess Villanelle. Played by Jodie Comer, she is an expert at both killing and not getting caught who, upon catching wind of Eve's investigation into her, has begun tracking the officer's every move. The two women, fueled by a volatile cocktail of ambition, curiosity and morbid adoration, circle each other in an ongoing game of cat and mouse, plowing towards destruction by means of obsession.
The show revolves tightly around this mutual fascination, an intimate arrangement so intense it veers more than once into erotic. But most viewers will identify with Eve, who studies Villanelle with both horror and compulsion (and who, in turn, Villanelle delightfully studies right back). Eve's onscreen infatuation in particular mirrors the preoccupation many real women have for the grotesquery of true-crime stories and the murderers contained within them. The obsession is a salve, a way of coping with the cannonade of threats ― violent and not ― women face in daily life.
However, like the BBC series twists the gown-as-gift trope into a fun-house version of itself, "Killing Eve" transfigures our true-crime obsession into an untamable, Cerberus-like variant. Here, we are fixated by a woman capable of committing the heinous acts of violence we fear will happen to ourselves and our loved ones. Here, we marvel at her ability to transgress in a society otherwise assembled against her. Here, we are able to unravel an idée fixe that is both petrifying and liberating.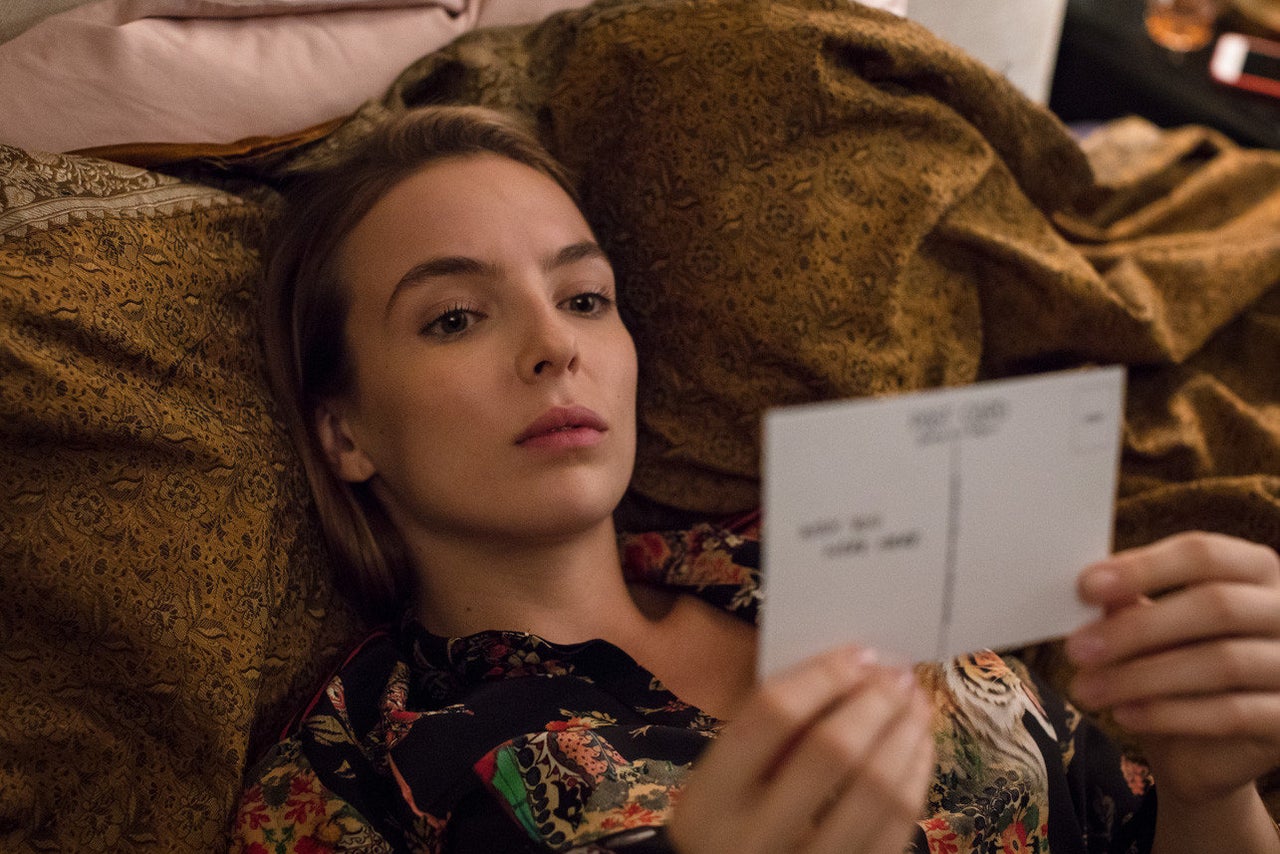 Less than two years after Waller-Bridge created "Fleabag," containing one of the most "difficult women" to appear on television to date, the television auteur ups the ante, crafting a vicious contract killer whose idea of a workplace pick-me-up is learning her next target is asthmatic. ("You know I like the breathy ones.") In the show's first few episodes, viewers get to know Villanelle in her element: offing influential people around the globe with a remarkable mix of cruelty, cunning and pizzazz.
In Italy, she stabs a man in the skull with a hairpin as his poor grandson waits unknowingly in the bathroom. Days later she's in Berlin, posing as a fetish nurse and poisoning a Chinese hacker with carbon monoxide while clamping his balls far beyond safe-word levels. With each artful kill, Villanelle watches spellbound as her victims gasp their final breaths, nearly twitching with excitement. This is not a woman who was brainwashed into killing by a powerful, menacing superior. This is a woman who loves what she does.
From the start, Eve is convinced the killer behind these crimes is a woman. How else would an assassin get close enough to a high-profile Russian politician to slit his femoral artery without being noticed? "He may not have considered a passing woman a threat," Eve says. "She must have been able to get close." Indeed, Villanelle dresses up in various female-coded uniforms, which allow her both access and anonymity. She slips into the feminine roles of nurse, sex worker, waitress and aspiring perfumer, taking advantage of the ways women are routinely underestimated and overlooked.
Although Eve doesn't condone the slaughter committed at the hands of a woman, she relishes the rare circumstances ― for once, a woman has MI5 running around in circles. "I'm just a fan," Eve tells her boss, played by Fiona Shaw. "She is outsmarting the smartest of us and for that she deserves to do or kill whoever the hell she wants," she adds jokingly ... but perhaps not.
As Tori Telfer, the Chicago-based writer of the book Lady Killers, explained in an email to HuffPost, she believes women cheer on merry murderesses for the sheer joy of seeing a woman succeed. "When you're 'rooting' for them, you're not rooting for them to murder," she said, "but you're cheering for the fact that a woman in the past managed to gain a little power for herself."
Rachel Monroe, a Texas-based journalist working on a book about women who become obsessed with true-crime cases, is also keenly aware of the way people light up when they hear the words "woman" and "murderer" in immediate succession. She believes this particular thrill, a subset of the broader world of true-crime obsessions, stems from the fact that women's behavior remains governed by stricter gender expectations than men. "Even though great strides have been made, there are still limitations to the roles women can occupy and ideas of what appropriate female behavior is," she said. "When a woman commits a crime, she's not only transgressing laws, she's transgressing gender roles."
"When a woman commits a crime, she's not only transgressing laws, she's transgressing gender roles."
In an interview with Vulture, Oh confirmed that her character ― confined to a desk job and a seemingly too-comfortable marriage ― reaps excitement from the mere existence of a female assassin. "Eve admires Villanelle's freedom — what she perceives as freedom, or guilelessness, or not giving a shit, lack of remorse," Oh explained. "The idea of that is really thrilling to her."
The reckless insubordination required to break the law explodes the social standards women are expected to oblige. This free-spirited barbarity is Telfer's personal soft spot. "I'm always drawn to female criminals with a defiant streak," she said. "Like Kate Bender, a late 19th-century murderess from Kansas whose last words were alleged to be 'shoot and be damned!' Her crimes were horrific, but obviously there's something a bit thrilling in that reckless outlaw spirit, especially when we get to see it in a woman."
Although Telfer denies thinking highly of non-fictional, female serial killers on the aggregate, she admitted admiring "parts of them, I guess."
"Many of them simply refused to give up, and of course that's pretty admirable," she said. "Although their refusal to give up led to a lot of innocent corpses. I root for them obliquely — like, I root for their indomitable spirit to continue, but I also root for them to stop killing."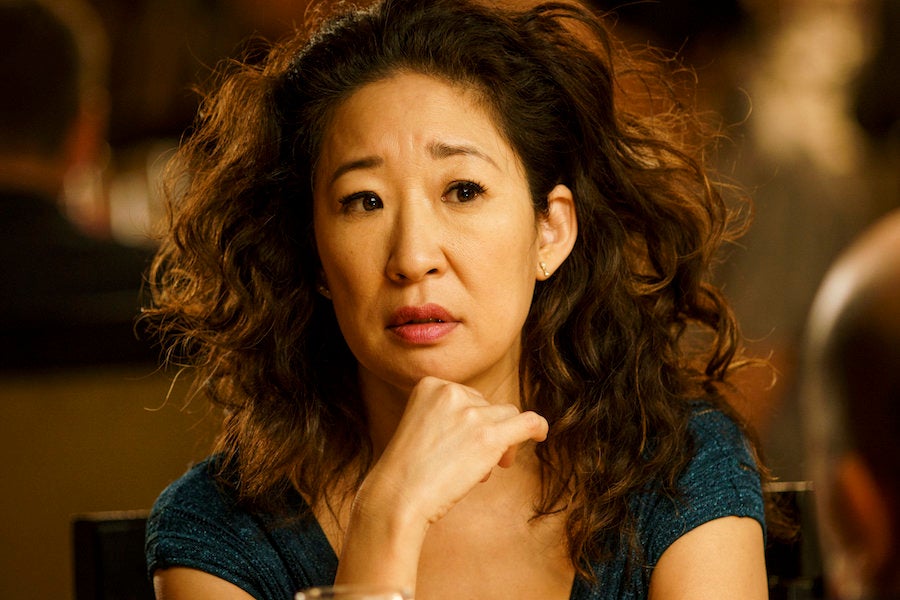 Often, in both fiction and true-crime, violence perpetuated by women is framed as an act of vengeance rather than pure, unprompted bloodlust. While women do sometimes commit violence in self-defense or retaliation for past abuses, Monroe worries the singular interpretation results in "a limited understanding of what women are or can be."
As she put it, "There's this idea that women don't have any violence in them. That women are only one thing."
This sentiment echoes something Waller-Bridge said herself in a conversation with HuffPost last year about her dark comedy series "Fleabag." While the titular character ― a clever cafe owner with a sex addiction played by Waller-Bridge herself ― is no serial killer, her issues can't be explained away by a root source or event. "I really like watching shows about women when they're damage isn't explained by anything," Waller-Bridge said. "She has her own issues, but there isn't really a roadmap to where they started. She's just complicated in her own right."
Complicated indeed. In the opening scene of "Killing Eve," Villanelle eats ice cream in a cafe while locking eyes with a young girl across the room, doing the same. They exchange the kinds of amicable gazes reserved for women examining one another, noting their similarities and their differences. Villanelle eventually smiles at the young girl and she, noticing a potential role model in this stranger, grins back. As Villanelle leaves the cafe, she swipes the girl's berry gelato into her lap on the way out.
From its earliest moments, "Killing Eve" announces it has no plans to provide perfect female archetypes. Instead, it serves up engrossing and often terrifying portraits of women who cannot look away from one another, no matter the consequences. "I think all humans benefit from seeing, analyzing, and musing on a wide spectrum of human behavior," Telfer said. "It's really easy to flatten things out and turn things into 'good' or 'bad' or 'yas' or 'nope.' It's always, always more nuanced than that."
"Killing Eve" is a deliciously fun watch at its core, indulging its viewers' urge to stay up late, watch true-crime documentaries and sleuth their way through internet chat rooms. It understands your unseemly desire to learn everything there is to know about a human who's committed ghastly, unspeakable acts. And yes, it nails the strange thrill of realizing the person responsible for it all is a lady. In a man's world, it's cathartic to see a woman slay.
CORRECTION: A previous version of this story indicated Villanelle slit a Russian politician's throat, when in fact she slit his femoral artery.
Popular in the Community