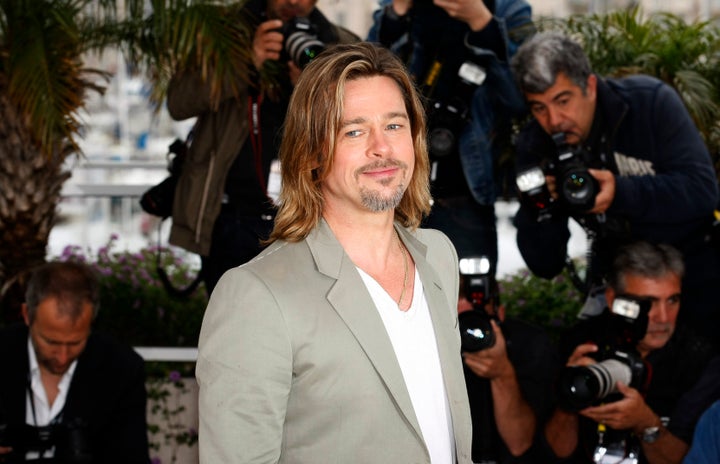 Brad Pitt's newest film debuted at the Cannes Film Festival on Tuesday, and despite its pulpy premise -- a hit man (played by Pitt) is hired to kill a bunch of small-time crooks after they rob a Boston poker game -- "Killing Them Softly" is, as Indiewire critic Eric Kohn noted, "scathingly anti-capitalist entertainment."
Directed by Andrew Dominik -- who previously worked with Pitt on the critically acclaimed 2007 film "The Assassination of Jesse James by the Coward Robert Ford" -- "Killing Them Softly" is based on the George V. Higgins 1974 crime novel, but has been updated to 2008. In fact, according to Indiewire's blog The Playlist, "Killing Them Softly" begins with an excerpt from Barack Obama's speech at the 2008 Democratic Convention: "What is that American promise? It's a promise that says each of us has the freedom to make of our own lives what we will, but that we also have obligations to treat each other with dignity and respect."
Dominik doesn't necessarily seem to believe that's happening, at least according to THR. "Dominik explicitly articulates his intended meanings, which have to do with money, institutional rot and what happens when you don't keep your economic house in order," wrote critic Todd McCarthy. (UPDATE: Speaking at a press conference after the film, Pitt said that "Killing Them Softly" isn't an indictment on Obama, and that the use of his DNC speech was done as "a real expression of hope.")
Updating Higgins' source from the '70s to 2008 allows the New Zealand-born director to place the conventions of the criminal food chain into a modern "Main Street" context. As The Guardian's Peter Bradshaw notes:
It is a time of financial anxiety, which Dominik applies cleverly, if not entirely subtly, to the world of crime. American taxpayers were being asked to bail out banks for the sake of confidence and prestige – and these taxpayers also had to tighten their belts. Here, local wiseguy Markie (Ray Liotta) has to be whacked for robbing some other wiseguys' poker game: he didn't do it, but someone has to be seen to get killed for the sake of confidence and prestige. And the hit men will have to accept a reduced fee in the current economic climate.
Even those critics surprised by the underlying political messages in "Killing Them Softly" were pleased.
"Given a choice between an unfettered, down-to-basics George V. Higgins crime drama and what 'Softly' double-track variation is, I'm mostly pleased with the latter," wrote Hollywood Elsewhere blogger Jeffrey Wells. "We all know the about the lure of rugged, tangy, straight-punch crime films, which much of 'Softly' is. We've been there many, many times. So why not a crime film that goes for something else on top of the usual-usual? Ladies and gentlemen, it's okay with me."
The Weinstein Company will release "Killing Them Softly" on Sept. 21. Check out more reactions about the film below.
Popular in the Community