 "Killing Them Softly," Brad Pitt's latest collaboration with director Andrew Dominik, is about more than just a low-rent mob hitman. The film, which The Weinstein Company will release on Nov. 30, tackles things as heady as the decay of the American middle class and the lack of hope felt by millions of people in the country.
"I'm living in America," Pitt's Jackie Cogan says in the film's trailer. "And in America, you're on your own."
Based on the George V. Higgins 1974 crime novel "Cogan's Trade," "Killing Them Softly" has been updated to modern times. Pitt stars as a mob enforcer sent to Boston to take out a couple of small-time hoods who robbed a poker game. As previously reported by Indiewire's blog The Playlist, "Softly" begins with an excerpt from Barack Obama's 2008 Democratic Convention speech: "What is that American promise? It's a promise that says each of us has the freedom to make of our own lives what we will, but that we also have obligations to treat each other with dignity and respect."
The film debuted at Cannes, and the use of Obama's own words to underscore a film about America's fledgling status was the cause of much debate. Pitt addressed whether or not "Killing Them Softly" should be viewed as critical of the Obama administration during a press conference back in May.
"I was there that night in Chicago when Obama won," Pitt said. "It was an amazing night, people out in the street, connected." He added that the use of Obama's famous speech was not done "as a cynical look back at a statement of failure but as a real expression of hope."
That may be, but as you can tell from a new poster for the film created by Mondo Posters, the undercurrent of economic unrest is still present. After all, that is the Statue of Liberty with a bullet hole in her forehead.
HuffPost Entertainment and our sister site, Moviefone, are happy to debut three new posters for "Killing Them Softly," including the Statue of Liberty/Mondo art. Check them out below. "Killing Them Softly" is out in theaters on Nov. 30.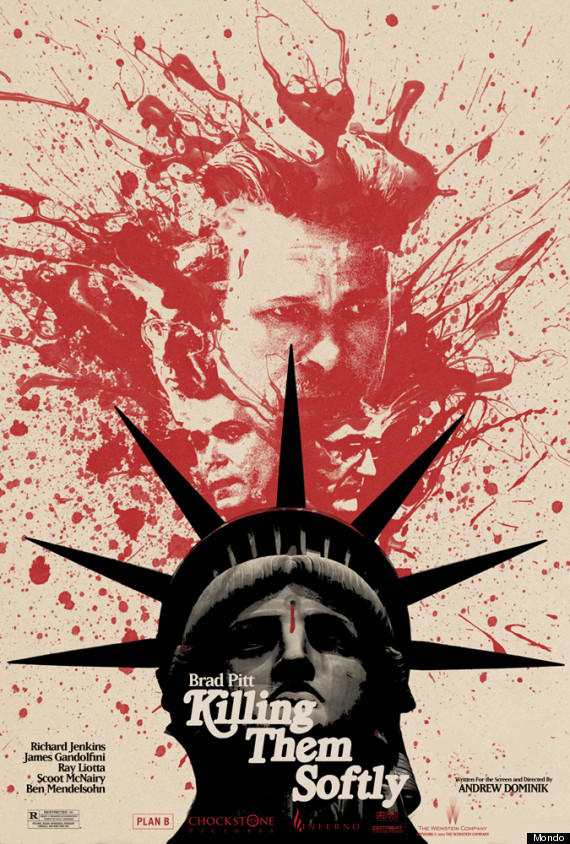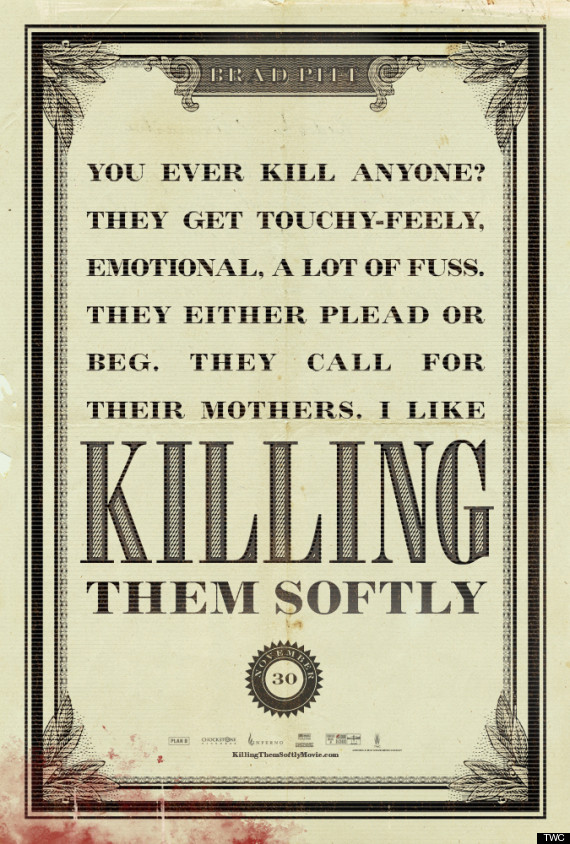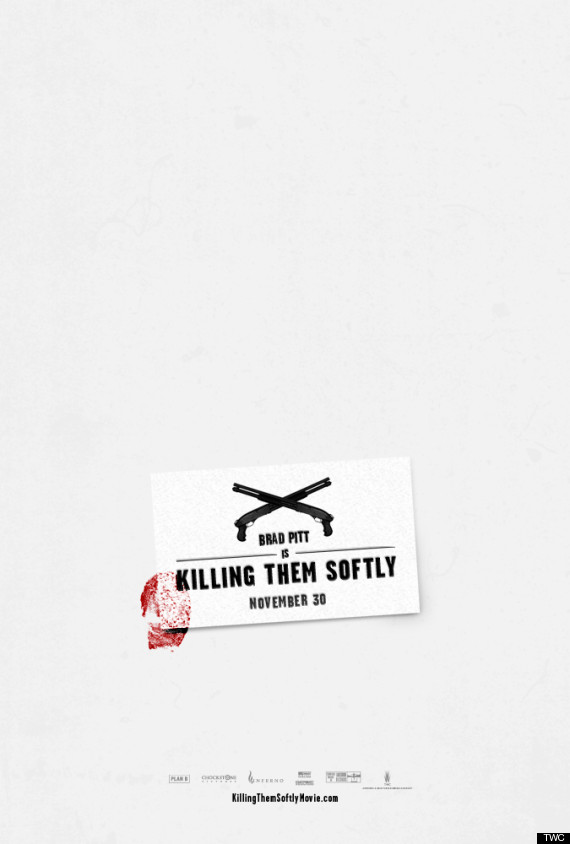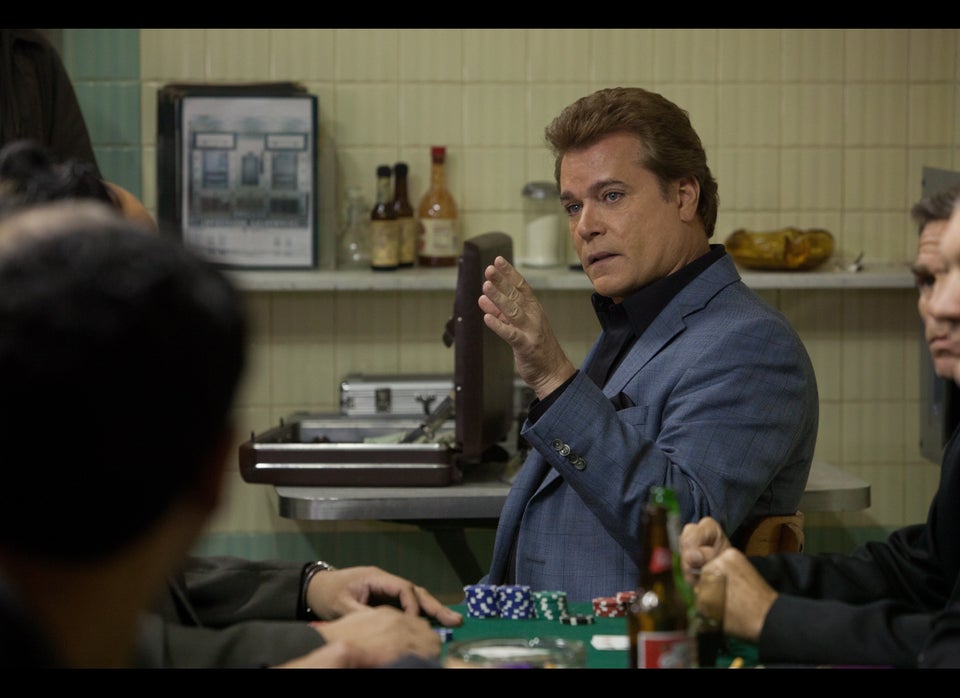 'Killing Them Softly': Photos From the Movie
Popular in the Community