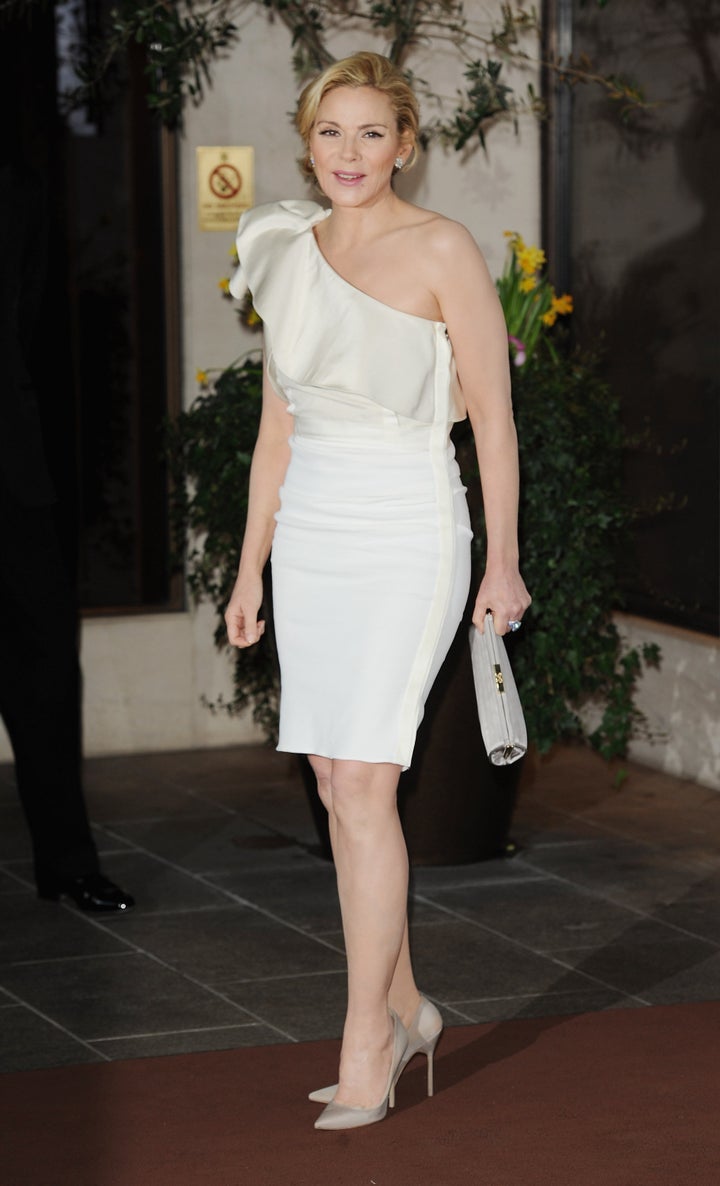 'Sex and the City 2' opens next month, but Kim Cattrall's latest role is a washed-up prostitute the independent film 'Meet Monica Velour,' which premiered at Tribeca Film Festival. Kim talked to New York magazine about uglying up for the role. You can see a clip from the movie of 'fat' Kim doing a pole dance below.

On director Keith Bearden's wishes for her weight gain:
"He was very adamant about me gaining a lot of weight. He wanted me to gain like 35 pounds! Really, just for health reasons I couldn't do that. I also didn't have enough time to do it safely with a doctor's care. But what I did was I put on fifteen pounds, and that was comfortable. I could do that. I just didn't exercise at all."
On watching herself onscreen:
"Oh, terrifying, really. Most of the time as an actress, you want to look desirable, you want to be pretty, you want to be sexy, you want to be lit properly -- whereas here there were days when I didn't even have any makeup on. There were days when they actually changed the light to make me look harder and more overweight or just more fucked up. I didn't see the dailies on it because I thought, You know, I've made a stand here that I'm gonna do this in a very truthful way, and if I look at them they might scare me."
On the relatability of her character vs. Samantha Jones:
"There are a lot of things that make up a woman, a person. I have days when I'm very lonely and depressed. I mean, this is a story about a woman who's in dire straits, really, and can't find a way out. Our stakes are not that high. We're not just surviving. We're prospering. We live in the world. She lives outside of the world. She's like a castaway. You look at someone like [late adult-film star] Marilyn Chambers -- what happened to these people?"
WATCH:
Popular in the Community