At least she didn't do it by Post-it.
The final "Sex and the City" movie might never see the light of day, but trust us when we tell you, Kim Cattrall dragging Sarah Jessica Parker IRL is far more entertaining than anything they could come up with for a sequel.
Plans for a third film in the franchise were scrapped this month, according to series star Parker, who declared that the story of Carrie, Samantha, Charlotte and Miranda is officially over.
"We had this beautiful, funny, heartbreaking, joyful, very relatable script and story," she told Extra. "It's not just disappointing that we don't get to tell the story and have that experience, but more so for that audience that has been so vocal in wanting another movie."
Reports circulated that Cattrall was responsible for the delay with rumors that her production demands on the studio were to blame. Now, the actress is speaking at length about her decision to step away from the franchise on Piers Morgan's ITV show "Life Stories" to shut down any speculation about her "diva" behavior.
"At this very moment it's quite extraordinary to get any kind of negative press about something that I've been saying for almost a year of 'no' that I'm demanding or a diva," Cattrall told Morgan, according to The Daily Mail. "And this is really where I take to task the people from 'Sex and the City' and specifically Sarah Jessica Parker, in that I think she could have been nicer."
"I really think she could have been nicer," she reiterated. "I don't know what her issue is. I never have."
The two actresses have been long-rumored to have a feud, but Parker emphatically shut down suspicions during a taping of "The Howard Stern Show" back in 2016.
"It used to really confound me and really upset me," Parker said of the rumors she didn't get along with Cattrall. "Was everyday perfect? Were people always desperately hopelessly in love with each other? No. But this was a family of people who needed each other, relied on each other and loved each other."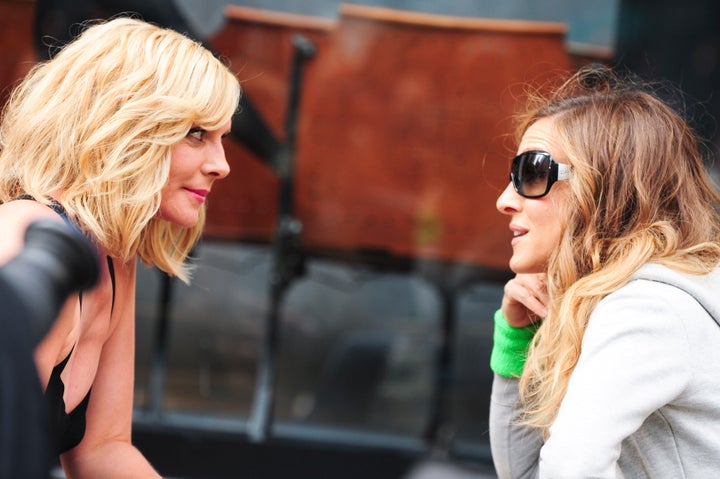 Cattrall says she was approached last December about making a third "Sex and the City" movie, but immediately knew she had no interest in appearing in the project, despite the producers insistence.
"I remember so clearly making that decision, and last December I got a phone call and it was concerning that and I knew exactly, I could feel it, and the answer was simply, 'thank you, but no, I'm good.'"
"This isn't about more money, this is not about more scenes, it's not about any of those things," she continued. "This is about a clear decision, an empowered decision in my life to end one chapter and start another. I'm 61. It's now."
Despite the recent rift, Cattrall admits that the cast does share "genuine affection," even though she lost touch with some of her costars given their age difference and lifestyle choices.
"They all have children and I am 10 years older, and since specifically the series ended I have been spending most of my time outside of New York so I don't see them," she said. "The common ground that we had was the series, and the series is over."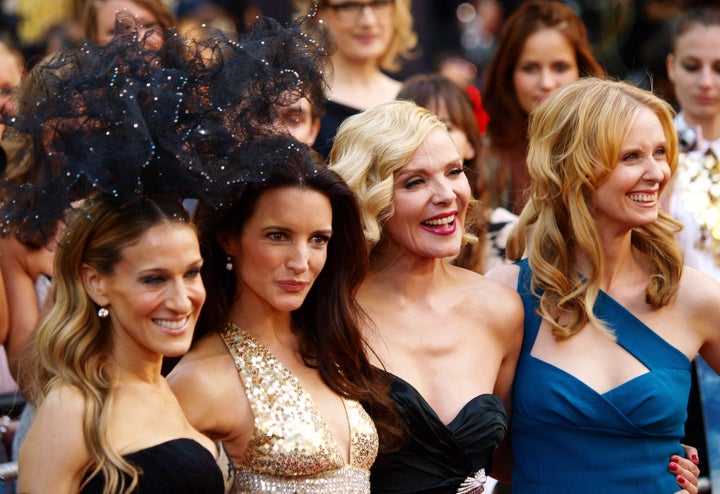 But just because Cattrall won't be appearing in a new "Sex and the City" movie anytime soon, that doesn't mean that she doesn't fully support a third film. The Golden Globe winner even suggested that the creators replace her character to make the series more diverse.
"I want them to make the movie, if that's what they want to do," she said. "It's a great part. I played it past the finish line and then some and I loved it, and another actress should play it. Maybe they could make it an African-American Samantha Jones or a Hispanic Samantha Jones?'
"I've moved on. This is what my 60s are about. They're about me making decisions for me, not my career. For me," she added. "And that feels frickin' fantastic."
Representatives for Sarah Jessica Parker did not immediately respond to HuffPost's request for comment.
Before You Go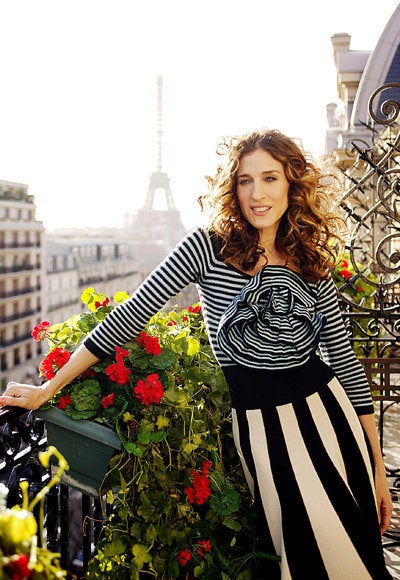 Carrie Bradshaw's Best Clothes On 'Sex and the CIty'
Popular in the Community