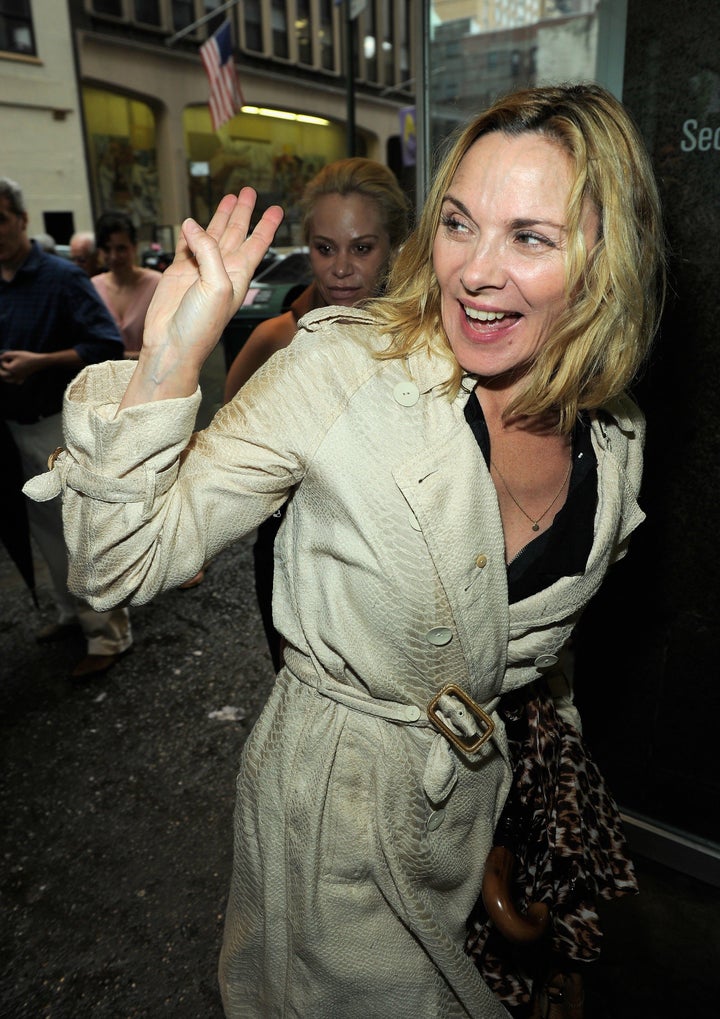 Kim Cattrall has traded in her glammy, sex-fiendish Samantha Jones for a decidedly more humble role — but the actress considers it a step forward. "Meet Monica Velour," due out on DVD August 16th, casts Cattrall as a has-been adult film actress who drinks, smokes and is disastrously out of shape.
Cattrall piled on 20 pounds for the role, but she's not looking back. In a candid interview with the Daily Mail, Cattrall says that the "Sex" role — which she turned down three times before show producer Darren Star convinced her to give it a go — has allowed her to take risks and given her the "financial security" to take on more risks like "Velour," even if she was initially skeptical.
"I started reading the original book by Candace Bushnell, and I threw it across the room. I found it so depressing — about women who are ready and men who are running," Cattrall told the newspaper about her first impression, and then went on to say she "doesn't have any regrets."
The landmark HBO series went on to have a six-year run and spawned two theatrical films that generated more than 240 million dollars domestically.
One notable difference unlike both Samantha Jones and Monica Velour? Cattrall says she's all about aging gracefully — and speaks actively against the botoxed-and-tucked obsession that has hit so many of her peers.
"I am not interested in being a Barbie doll and turning myself into a sausage for the next 20 years. I want to follow actresses like Helen Mirren and Judi Dench who have lines on their faces and aren't afraid of playing their age."
Calling all HuffPost superfans!
Sign up for membership to become a founding member and help shape HuffPost's next chapter