In what can only be described as a fleeting moment of Hollywood détente, Kim Cattrall is set to join "And Just Like That," Max's revival of "Sex and the City."
The actor will reprise the role of sex-positive publicist Samantha Jones for the series' Season 2 finale, Variety reported Wednesday. Her character will appear in a single scene in which she has a phone conversation with Carrie Bradshaw, played by Sarah Jessica Parker.
According to the report, Cattrall filmed her cameo March 22 in New York and was not on the set at any point with Parker or the series showrunner, Michael Patrick King. She was dressed by costume designer Patricia Field, who worked on all six seasons of "Sex and the City" and its two feature films but, like Cattrall, had not been involved with "And Just Like That" until now.
A second report in the New York Post claimed that the show's crew was largely kept in the dark regarding the specifics of the scene ― and that Cattrall's name never even appeared on a call sheet.
"The fact that they're keeping it very hush-hush says that there's some implication that she might be coming back — not this season, but it's definitely a cliffhanger that's gonna get people to come back for Season 3," a source told the publication.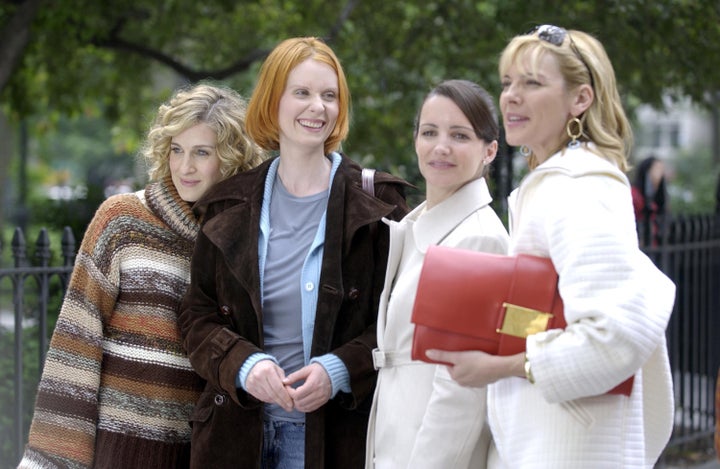 Though representatives for "And Just Like That" have not commented publicly on the reports, the show's official Twitter account shared a link to the New York Post's article with the note: "Secret's out!!"
Interestingly, Season 2 of "And Just Like That" premieres June 22 — the same day Cattrall is also slated to appear in a new Netflix series, "Glamorous."
Cattrall last played Samantha Jones in 2010's poorly received "Sex and the City 2." Since then, she's kept active with a variety of acting projects, appearing in "Filthy Rich," "Queer as Folk" and "How I Met Your Father" on television and, most recently, alongside Robert De Niro in the movie "About My Father."
When "And Just Like That" debuted on Max ― the streaming service formerly known as HBO Max ― in 2021, fans were understandably curious as to how the series would address Samantha's absence. The character was said to have relocated to London after falling out with Carrie and her gal pals but did make a number of brief "appearances" via text messages.
Samantha is not the only beloved "Sex and the City" character who will return for the forthcoming season of "And Just Like That." Also joining the cast is John Corbett, who is reprising his role as Carrie's on-again, off-again love interest Aidan Shaw.
Popular in the Community