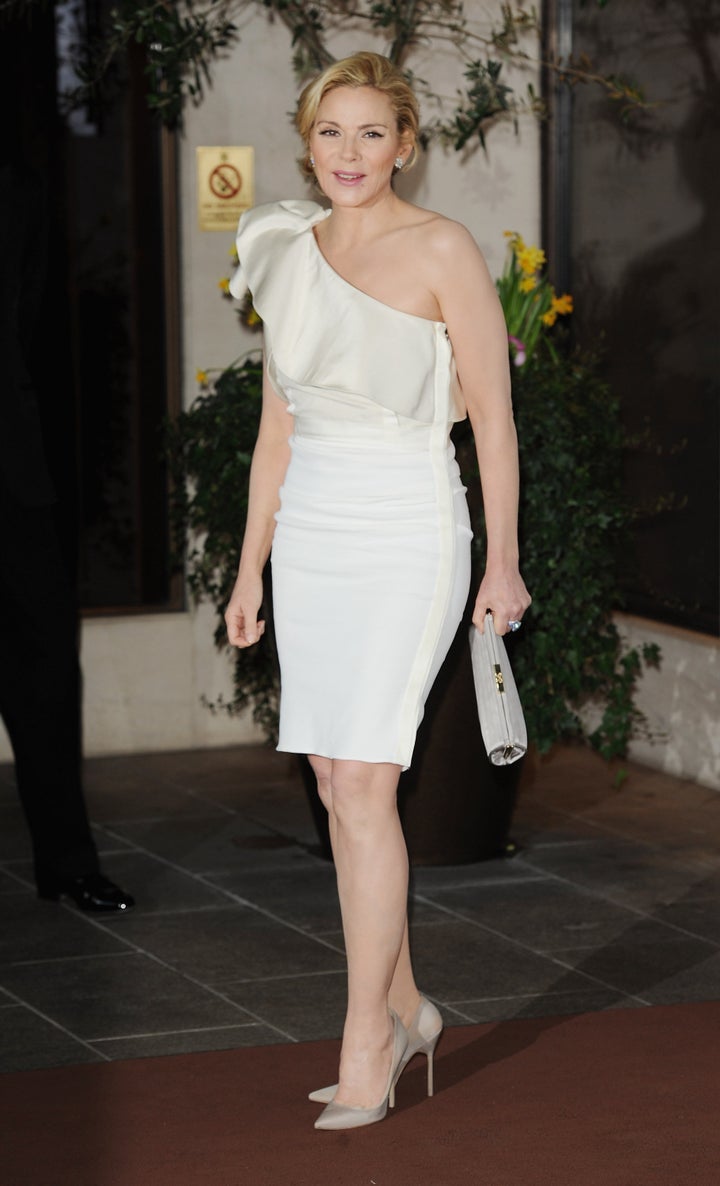 Kim Cattrall makes it clear she is not Samantha. Now 53, she was dating a 28-year-old last year and wrote a book on sex with her ex-husband, but she hasn't always been all that interested in sex, she tells Woman and Home magazine (via the Daily Express). Here are some excerpts from the interview:
On becoming more sexual with age:
"Most of my life hasn't been very fulfilling sexually. At one point in my mid-30s, I thought: "Maybe I'm just not a very sexual woman. I play women who are sexually aware but maybe I'm not going to be particularly active."
On being single since her split from chef Alan Wyse last year:
"I've been so busy that I haven't had time to adjust. Whenever you step out for a drink or dinner, whoever you're with becomes your latest beau, which is a bit of a laugh for my gay friends."
On what she's looking for in a man:
"I'm a serial monogamist, not shy but it takes a lot for me to initiate anything. My preference is a cleanshaven man who smells fresh and clean."
Popular in the Community