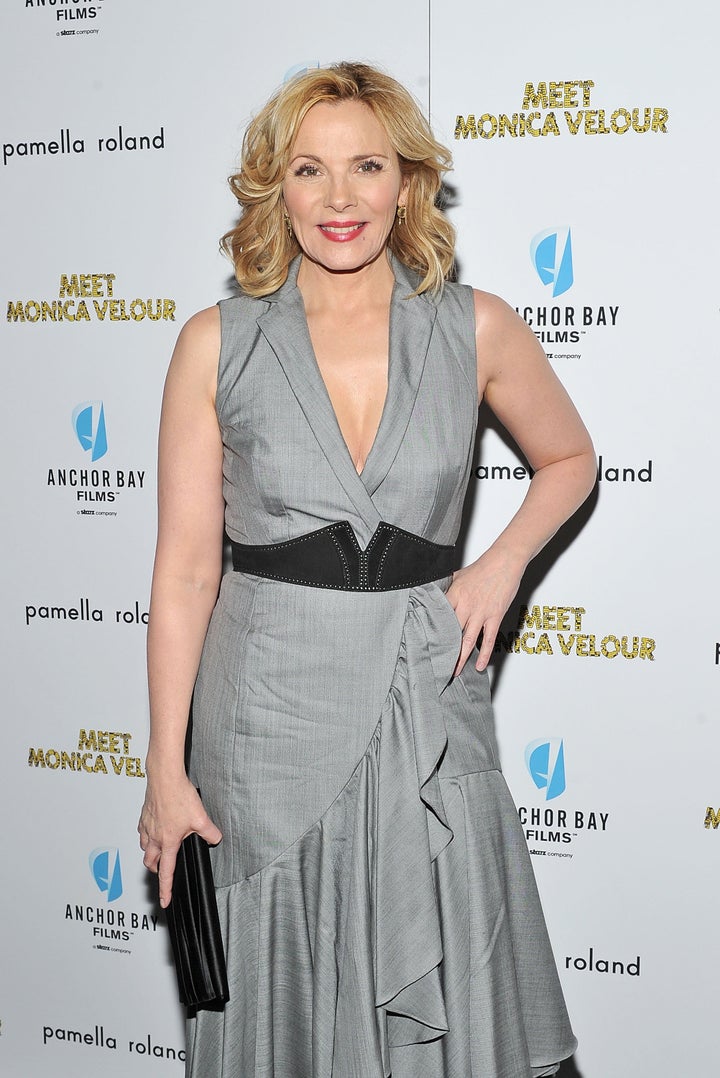 Kim Cattrall had no kind words for a New York Post reporter at the Wednesday night premiere of her new film, 'Meet Monica Velour.' She criticized the Page Six columnist for not having a "respectable job" before giving some career advice:
"Why don't you work at - what's that news agency - Roybers?" the actress said. When prompted with "Reuters," she admitted, "Yeah, sorry, I've been drinking."
The rant didn't end there.
"What about writing for a blog?" she continued. "Then you can write about what you want [or] care about."
At the same event, Kim also got snippy with a reporter from the New York Daily News. When asked about how her 21-year-old costar, Dustin Ingram, handled their onscreen kiss, she said, "You know, as a woman, I really find those questions offensive. As a woman, I find that really embarrassing [for you] to ask that."
Maybe Kim was having a rough night.
"Ask me about being a woman," she told Page Six. "Do you know what it's like to be 54 and marginalized? It doesn't get easier as you get older."
Kim put on 20 pounds to play the film's title character, an aging porn star - and she previously described her first break from dieting in 25 years as "wonderful."
Popular in the Community