 Kim Chol, who served as vice minister of the army, was said to have been accused of drinking liquor during the mourning period for Kim Jong-il and put before a firing squad in January, Australian media wrote.
The Telegraph UK, however, cited an unnamed South Korean media source as saying that Kim Chol was "forced to stand on a spot that had been zeroed in for a mortar round and 'obliterated.'" North Korea's new leader Kim Jong-un allegedly ordered to leave "no trace of him behind, down to his hair."
An English translation of South Korea's Chosun Ilbo newspaper wrote that Kim Chol was one of 14 senior party, military, and government officials who were removed from their positions during successor Kim Jong-un's consolidation of power. The army officials were reportedly accused of drinking during mourning and being involved in sex scandals.
"It seems that the purges will continue for the time being, as Kim Jong-un is tightening his grip on power," Yoon Sang-hyun, a South Korean government official, told Chosun Ilbo. Yoon also suggested that discontent over the purge among the secretive nation's elite might have a destabilizing affect on the new regime.
Some media outlets have questioned the report of Kim Chol's death. Commenting on the case, an analyst told Foreign Policy that there have been earlier reports of officers who were rumored to have been killed resurfacing later.
Before You Go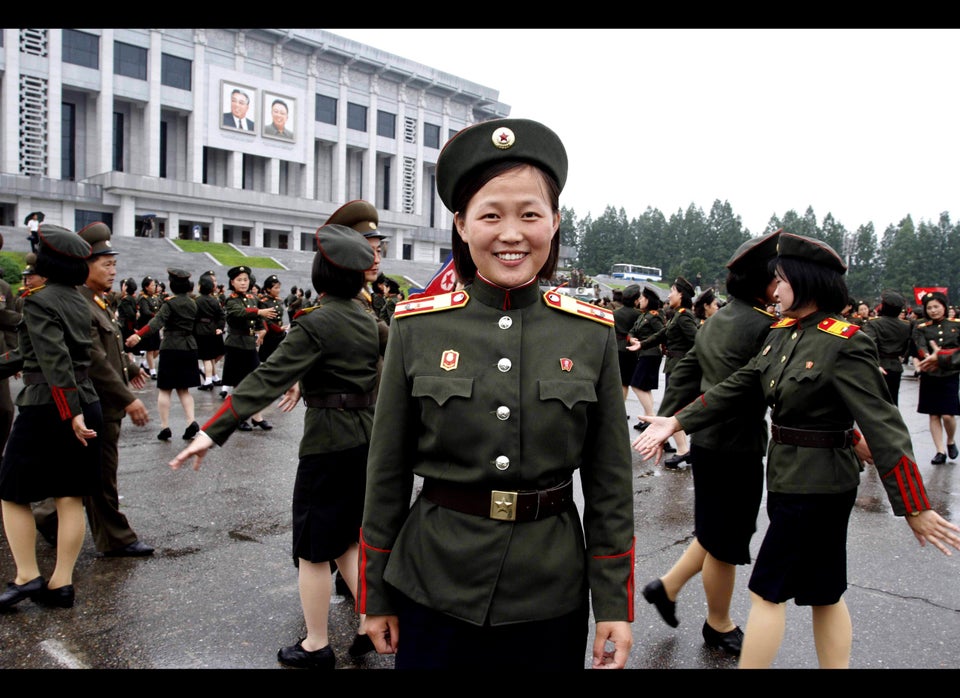 North Korea Promotes Kim Jong Un
Popular in the Community