A same-sex couple denied a marriage license by infamous Kentucky county clerk Kim Davis can now legally sue her, a federal appeals court ruled Tuesday.
U.S. District Judge David Bunning last year dismissed three lawsuits against Davis, including one filed by David Ermold and David Moore, whose filmed visit to Davis' county office went viral in July 2015. Davis denied marriage licenses to Ermold and Moore twice, though they did eventually obtain one, according to Reuters.
Kentucky's new marriage license laws did not change "past harm" that Davis may have inflicted, according to the three-judge panel on the U.S. 6th Circuit Court of Appeals. The appeals court ruled that Ermold and Moore may proceed with their lawsuit and press their claim for damages.
The couple's attorney, Michael J. Gartland, is confident his clients will prevail.
Ermold and Moore previously called the experience of being turned away by Davis "devastating."
"As a person, she is free to believe and worship as she chooses," Ermold said in 2015. "As a county clerk ... you have a responsibility to the people of your county."
Before You Go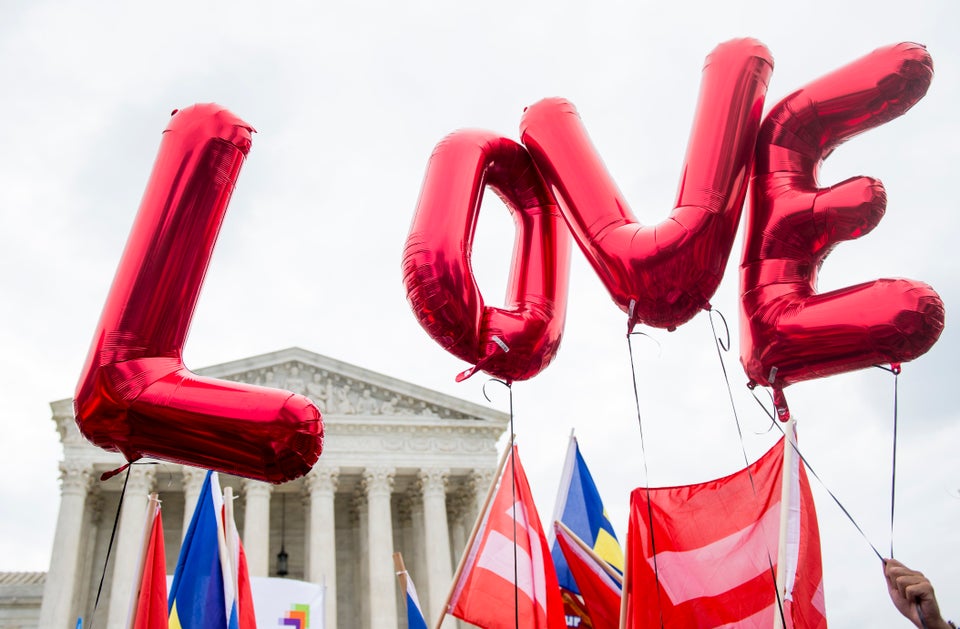 Celebrations Of Same-Sex Marriage
Popular in the Community