The Vatican is still dealing with the fallout from the pope's brief encounter with Kim Davis, the contentious Kentucky clerk who refused to sign marriage licenses for same sex couples and took her fight against marriage equality to the Supreme Court. Now, the controversy has settled around Archbishop Carlo Maria Viganò, the papal envoy to the United States who is reported to have arranged the pope's meeting with Davis.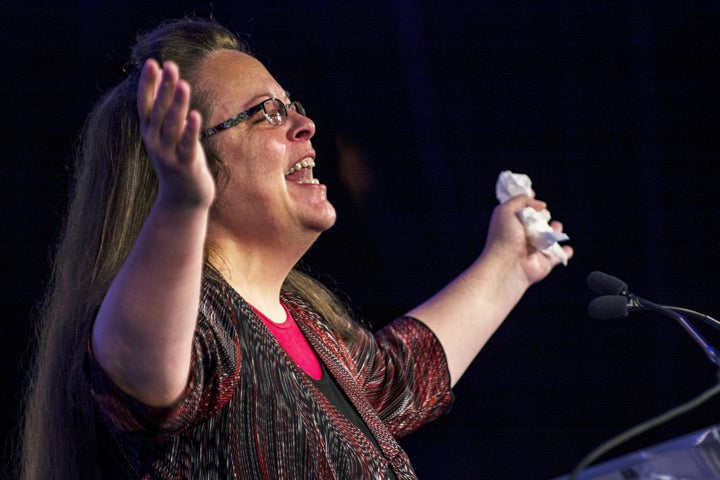 Faithful America, a Christian group that organizes social justice actions online, created a petition calling for Viganò to resign from his position as Vatican ambassador to the U.S.
"Inviting Kim Davis to a reception with Pope Francis undermined the pope's message to the United States and was a mean-spirited insult to the Kentucky couples whose marriage licenses she has tried to deny," the organization's petition reads. "For the good of the church, please resign immediately and allow Pope Francis to appoint a new apostolic nuncio."
The petition had collected more than 34,000 signatures by Tuesday afternoon.
"Vatican leaders have made clear that Pope Francis wanted nothing to do with Kim Davis' brand of culture-war politics," the organization's executive director Michael Sherrard told The Huffington Post. "We're hopeful that additional grassroots pressure will help Archbishop Viganò to realize that he needs to resign -- and cause other Catholic leaders in the United States to reconsider their anti-gay rhetoric."
Asked whether he'd like to affirm the Vatican's support for Viganò or respond to Faithful America's petition, Vatican representative Rev. Thomas Rosica declined to comment to The Huffington Post.
The Vatican has sought to distance itself from the meeting with Davis. Last week, Rosica said that it was Viganò's office that had invited her to the embassy, and that the pope was likely unaware about the significance of her case.
Rev. Federico Lombardi, the Vatican's chief representative, has said that the meeting "should not be considered a form of support of her position."
Viganò, 74, has not always been a popular figure within the Vatican. Tasked by Pope Benedict XVI in 2009 with reforming Vatican City, he was later attacked in the Italian press for his "rough management style." In 2011, Viganò was transferred from Vatican City and reassigned to work at the Vatican embassy in Washington, D.C.
Viganò has long been a staunch opponent of same-sex marriage, attending a conservative rally in April, where he met Davis' lawyer. Pope Francis is also firmly against gay marriage -- although he's tried to move the Catholic church away from the language of the "culture wars."
Archbishops are required to submit their request for resignation to the Vatican when they turn 75, although many bishops remain active in their posts much longer than that. Viganò will turn 75 in January.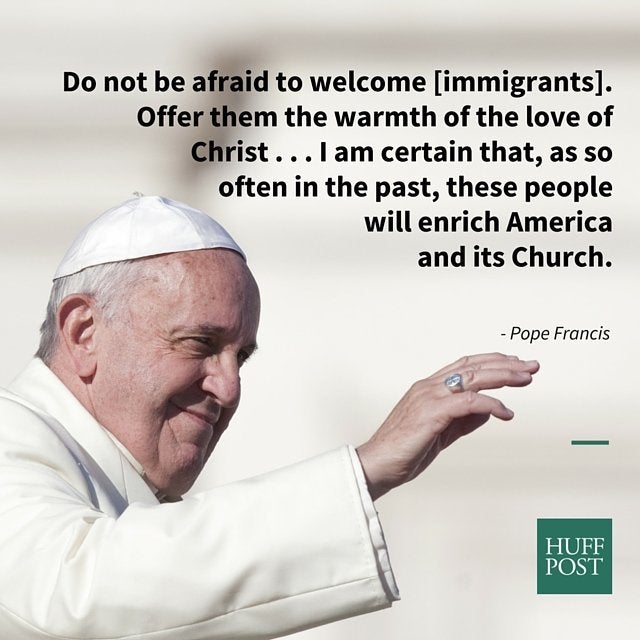 Pope Francis' Best Quotes From His Trip To America
Related
Popular in the Community