Republicans love their false equivalencies -- especially when discussing how disenfranchised Christians are. The exemplar at Wednesday's GOP debate was Kentucky county clerk Kim Davis, who was briefly jailed for refusing to sign marriage certificates for same-sex couples.
The 2016 candidates were incredibly upset that Davis had, supposedly, faced discrimination for upholding her religious values.
The common counter to this is that she was jailed because she broke the law. But that little tidbit didn't stop the GOP!
Here are all the people Republicans brought up last night to describe the purported discrimination against Davis:
Muslims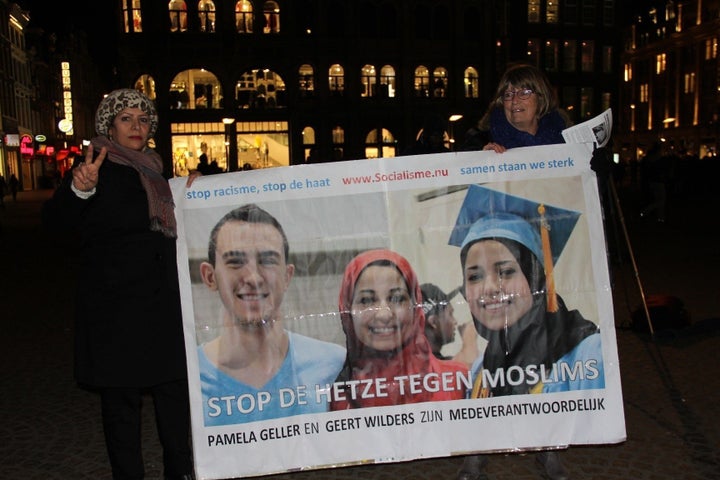 Former Arkansas Gov. Mike Huckabee (R) argued that the religious beliefs of Muslims are accommodated, so why not Christians like Davis?
"We made accommodation to the Fort Hood shooter to let him grow a beard. We made accommodations to the detainees at Gitmo -- I've been to Gitmo, and I've seen the accommodations that we made to the Muslim detainees who killed Americans," Huckabee said.
"You're telling me that you cannot make an accommodation for an elected Democrat county clerk from Rowan County, Kentucky? What else is it, other than the criminalization of her faith -- and the exaltation of the faith of everyone else who might be a Fort Hood shooter or a detainee at Gitmo?"
And, speaking of being criminalized for your faith …
Ahmed Mohamed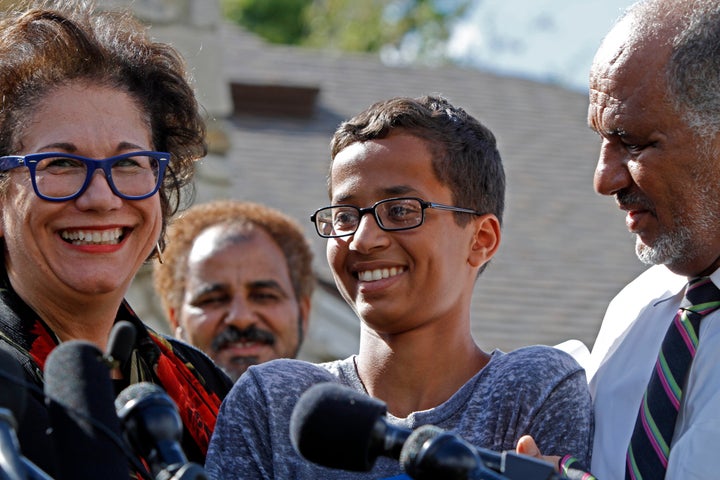 The GOP candidates sidestepped a question during Wednesday night's debate about Ahmed Mohamed, the 14-year-old Muslim boy from Irving, Texas, who was arrested for building a clock that police assumed was a hoax bomb.
It appears that Ahmed was accused of making a bomb largely on the basis of his ethnicity. Sympathy poured in as news of his arrest circulated, and President Barack Obama even invited the boy to the White House to participate in a science fair. 
During the debate, Louisiana Gov. Bobby Jindal was asked to describe how he would strike a balance between vigilance and discrimination, in light of that incident and his recent comments about Muslim extremists. But the Republican seemed far more concerned about Davis.
"Right now, the biggest discrimination going on is against Christian business owners and individuals who believe in traditional forms of marriage," Jindal said. "They are throwing this woman in jail in Kentucky. Let's talk about that."
A Murdered Columbine Student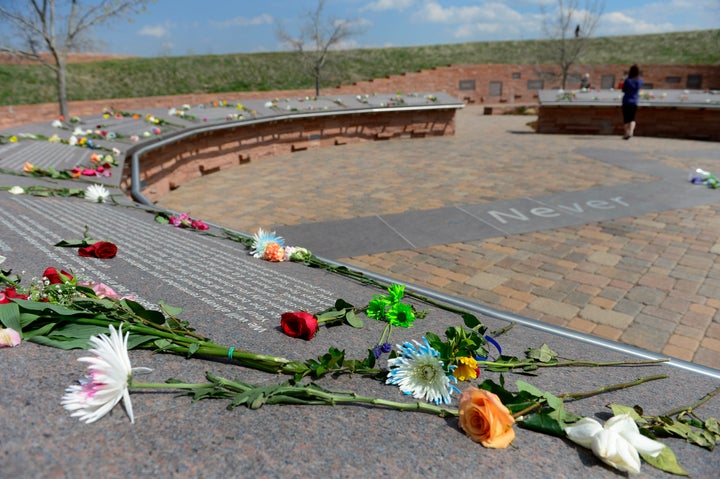 During the debate, Rick Santorum likened Davis to a young woman murdered in the Columbine shooting 16 years ago. One of the shooters reportedly mocked her for her Christian faith and then shot her after she refused to rebuke God -- though the accuracy of that story has since been questioned.
"Sixteen years ago, this country was tremendously inspired by a young woman who faced a gunman in Columbine and was challenged about her faith and refused to deny God. We saw her as a hero," Santorum said. "Today, someone who refuses to defy a judge's unconstitutional verdict is ridiculed and criticized, chastised, because she's standing up and not denying her God and her faith."
Davis isn't a teenager being asked to deny her faith, however. She's an elected official in a government position who is declining to uphold the laws of the country in which she was elected. They're very different situations. 
Martin Luther King Jr.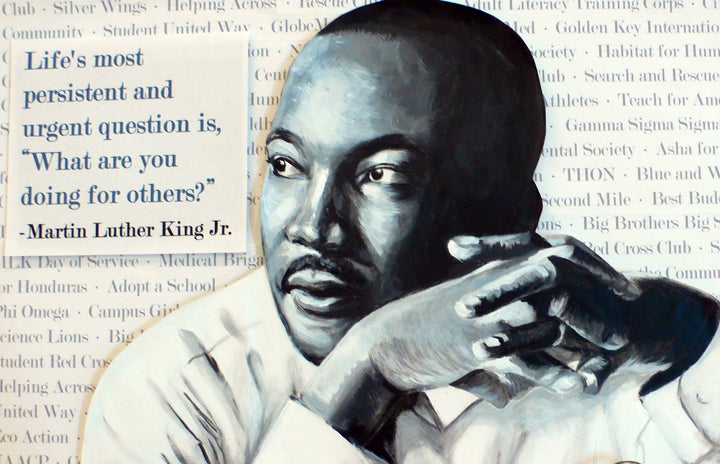 Santorum wasn't done. In the same portion of the debate, he referenced Martin Luther King Jr.'s "Letter From A Birmingham Jail" to compare Davis' time in jail to King's. 
"Martin Luther King wrote a letter from a Birmingham jail, and he said in that letter that there are just laws and there are unjust laws, and we have no obligation to condone and accept unjust laws," Santorum said. "Then he followed up and said, 'What's an unjust law?' An unjust law is a law that goes against the moral codes or God's law or the natural law. I would argue that what the Supreme Court did is against God's law. It's against natural law, and we have every obligation to stand in opposition to it."
If you're wondering what King has to do with Davis' stance on marriage equality, the answer is: nothing. But inappropriate comparisons aren't new for Santorum -- he's already compared Obergefell v. Hodges, the recent Supreme Court case that upheld marriage equality, to the Dred Scott decision in 1857, which enabled the practice of slavery in free territories and declared that African-Americans could not be U.S. citizens.
It's always insulting to invoke America's history of legal racism to explain why states should be allowed to discriminate against same-sex couples (many of which include people of color, incidentally).
Clarification: A previous version of this story stated that Ahmed is from Dallas. He is actually from Irving, Texas, a Dallas suburb.
REAL LIFE. REAL NEWS. REAL VOICES.
Help us tell more of the stories that matter from voices that too often remain unheard.