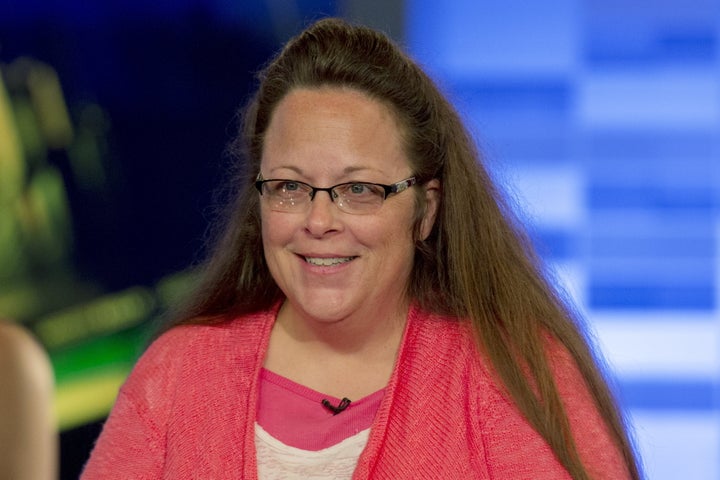 One year later, Davis's story seems a bit old hat, particularly at a time when the U.S. presidential election is dominating the headlines. But if one legal advocacy group has its way, we haven't heard the last of Davis yet.
On Monday, the American Civil Liberties Union (ACLU) of Kentucky filed a motion in federal court asking for $233,058 to cover attorney's fees and other legal expenses incurred during the lawsuit it brought last year on behalf of four couples ― two of whom are same-sex, while the other two are opposite sex― when Davis was refusing to issue marriage licenses despite the U.S. Supreme Court's June 2015 ruling on same-sex marriage.
William Sharp, who is the ACLU's legal director, said in a press release that his organization aimed "to send a message to government officials that willful violations of individuals' rights will be costly" by filing the motion, which named both Davis and Rowan County, where she presides, as defendants.
ACLU Ryan Karerat told BuzzFeed News that "the motion does not call for Davis to personally pay the fees," and as such, Rowan County would likely be liable to pay up. But that didn't stop her attorney, Mathew Staver, from dismissing it as a "hail Mary" move. Given that marriage licenses no longer include a clerk's name and title, Staver believes the case is settled.
"When you file a case and you ultimately are not the victor or the case is mooted as in this case especially in favor of the defendant that you sued, there's no entitlement to attorneys fees under those circumstances," Staver told local ABC affiliate WTVQ.
Whether or not Rowan County ends up having to pay for the Davis debacle, seeing the clerk's views on same-sex marriage becoming quickly obsolete is perhaps the best comeuppance of all.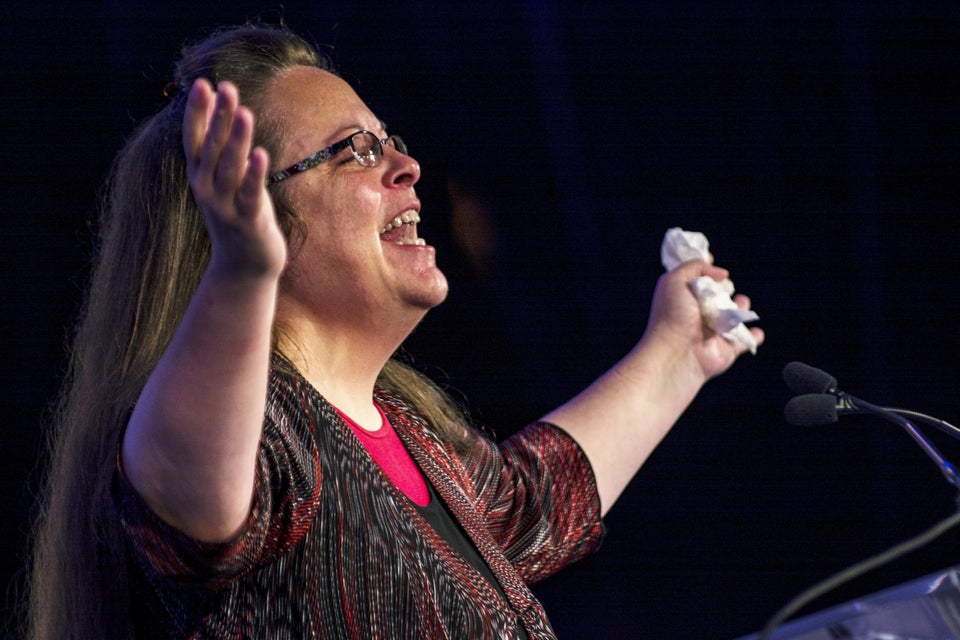 15 Of The Biggest LGBTQ Villains
Popular in the Community