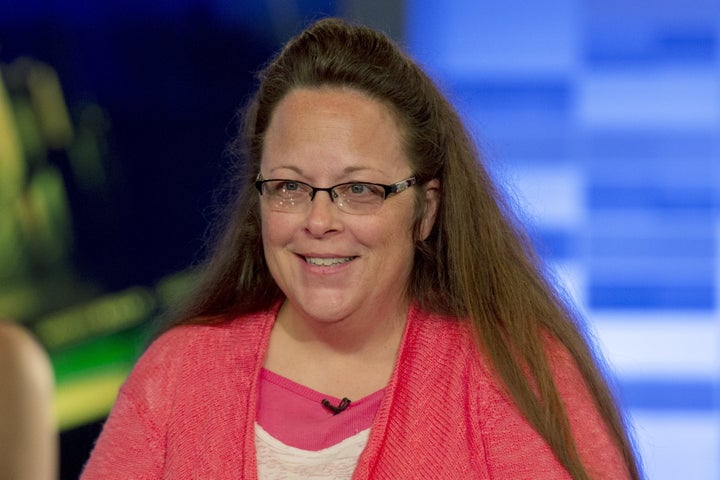 A year after she became a darling for the religious right, Kim Davis just can't seem to straighten out her legal quagmire.
In September, the American Civil Liberties Union (ACLU) of Kentucky asked a judge to award them $233,058 to cover legal expenses incurred during the lawsuit it brought last year on behalf of four couples ― two of whom are same-sex, while the other two are opposite sex ― whose marriage licenses Davis refused to issue. (Though the case stemmed from her refusal to issue same-sex marriage licenses, Davis eventually began turning away heterosexual couples to express her moral opposition to the Supreme Court ruling.)
In April, Kentucky Gov. Matt Bevin signed a bill into law that removed county clerks' names from state-issued marriage licenses, and in doing so, resolved Davis's case in the legislature rather than a courtroom, Roger K. Gannam of Liberty Counsel wrote, according to the report.
Liberty Counsel founder and chairman Mat Staver blasted the financial request as a "Hail Mary pass" in an interview with The Louisville Courier-Journal, and reiterated that Davis should not be expected to pay anything. "She's a government actor, so it wouldn't come from her pocket," he said.
At the same time, Rowan County officials filed a separate response on Monday, arguing that the county government shouldn't be required to pay up, either, according to the report. "County clerks are not employees of the county, but instead are the holders of elective office pursuant to the Kentucky Constitution," wrote attorney Jeffrey C. Mando, according to The Lexington Herald-Leader.
Unfortunately, it's yet another twist in a case that should've been behind us months ago. Here's to hoping that it will ultimately serve as a reminder that clinging to bigoted logic has a hefty price tag.
Before You Go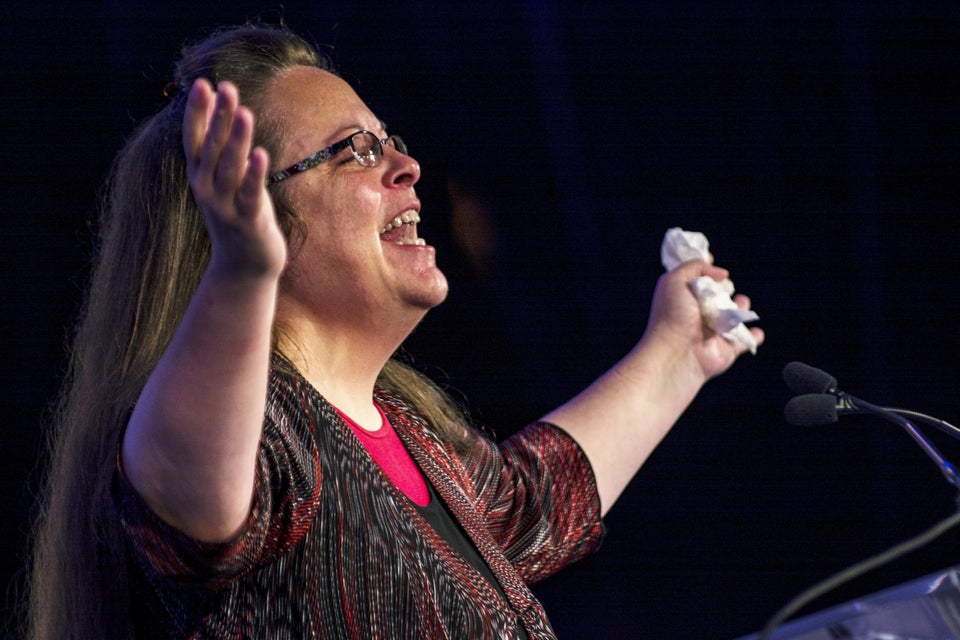 15 Of The Biggest LGBTQ Villains
Popular in the Community