Rowan County clerk Kim Davis of Kentucky suffered another legal setback Tuesday when a federal appeals court denied her request to be exempted from a gubernatorial directive to comply with the Supreme Court's June decision on same-sex marriage.
In a short order, the U.S. Court of Appeals for the 6th Circuit noted that "Davis has not demonstrated a substantial likelihood of success on her federal constitutional claims."
This dispute -- which is separate from Davis' legal challenge to an August court order instructing Davis to issue marriage licenses to gay couples -- stems from a countersuit she filed against Gov. Steve Beshear (D), who she has argued is partly responsible for her present court troubles.
The ruling is only procedural, but it adds to a string of losses for Davis at all levels of the federal judiciary, including the Supreme Court.
In court documents filed while Davis was incarcerated for contempt of court, her lawyers had charged that Beshear failed "to take elementary steps to accommodate Davis' undisputed, sincerely-held religious beliefs about marriage" when he issued a directive in June asking that all county clerks in Kentucky comply with Obergefell v. Hodges, which legalized gay marriage nationwide.
"As a prisoner of her conscience, Davis continues to request a simple accommodation and exemption from Gov. Beshear, who is overseeing Kentucky marriage policy," the lawyers argued.
Davis' legal team has at least three appeals pending in the 6th Circuit: one involving the the clerk's lawsuit against Beshear; another challenging the ruling that sent her to jail for contempt of court; and a third one challenging the merits of the Aug. 12 order that effectively told her to begin issuing marriage licenses to all couples.
These legal maneuverings all stem from the original lawsuit a group of gay and straight couples filed against Davis as a result of a blanket "no marriage licenses" policy she instituted following the Supreme Court ruling that established a constitutional right to marry for same-sex couples.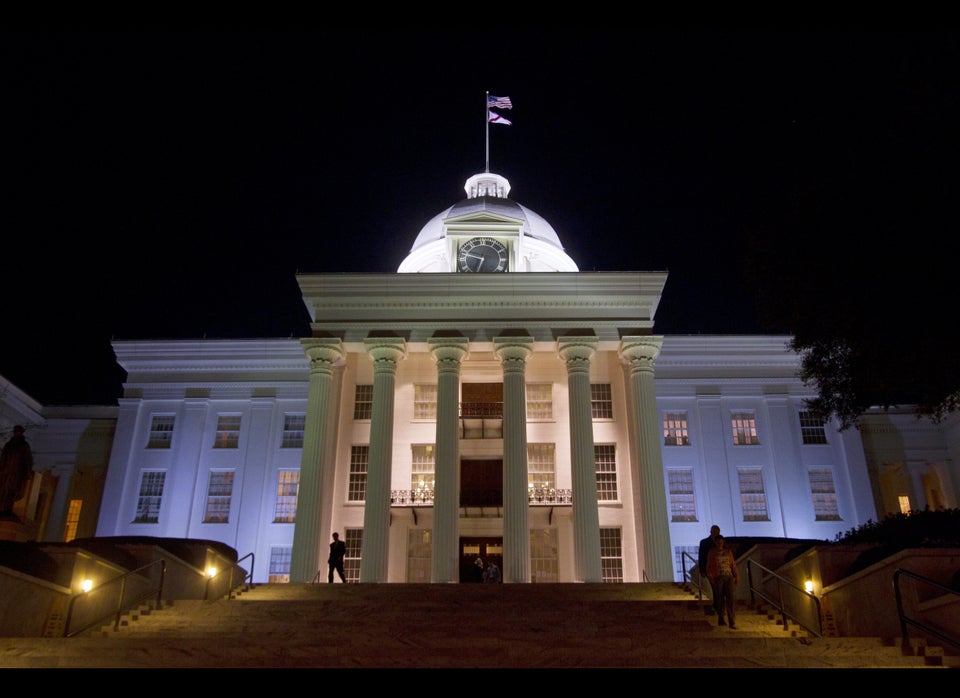 U.S. State Capitol Buildings
Popular in the Community