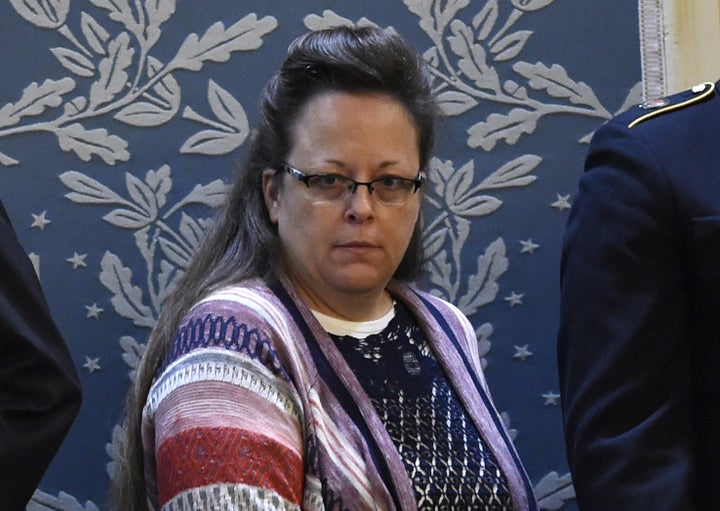 LOUISVILLE, Ky. (Reuters) - The federal judge who threw Kentucky county clerk Kim Davis into jail last year for refusing to issue marriage licenses to same-sex couples said she had not interfered with the process since her release and that licenses with her name removed should still be valid.
U.S. District Court Judge David Bunning ruled late on Tuesday that Rowan County's Davis, who spent five days in jail last September for her stand on marriage licenses for gay couples, had not interfered with her deputies' issuing the licenses.
When she returned to work, Davis removed her name, title and personal authorization from the licenses.
"There was every reason to believe" the forms she altered would be deemed valid by state officials, Bunning said, adding that the court would continue to monitor Davis and her office.
Citing her beliefs as an Apostolic Christian, Davis, 50, drew national attention for her refusal to issue any licenses after a U.S. Supreme Court ruling in June made gay marriage legal across the nation. Homosexual and heterosexual couples subsequently sued her, and her jailing drew international attention and demonstrations from both sides of the issue.
The American Civil Liberties Union, which represents the couples suing Davis, had said she made material changes to the marriage forms, which put her out of compliance with Bunning's orders to issue the licenses as part of her job. ACLU lawyers had asked for Davis to be held in contempt and her office to be put in receivership.
ACLU lawyer Ria Mar said Bunning's ruling could not be appealed, and it is for a state court to decide the validity of the altered licenses.
"The bottom line is that all loving couples in Rowan County can now receive marriage licenses, and we'll continue to fight to ensure that remains the case," she said.
Davis's lawyers had said she had taken reasonable steps to comply with the judge's orders and should not face further contempt citations.
"From the beginning we have said the ACLU is not interested in marriage licenses," said Davis' lawyer Mat Staver. "They want Kim Davis' scalp."
Kentucky's attorney general previously said the altered licenses were valid. In December, newly elected Republican Governor Matt Blevin ordered count clerks' names removed from marriage license forms to honor people's religious beliefs.
(Reporting by Steve Bittenbender in Louisville; Writing by Ben Klayman; Editing by Lisa Von Ahn)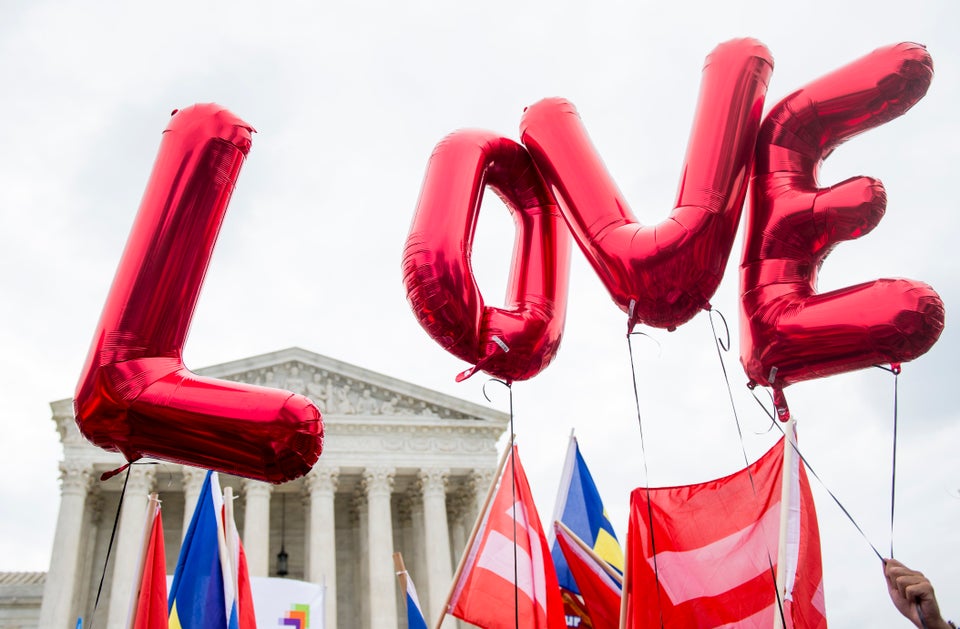 Celebrations Of Same-Sex Marriage
Popular in the Community