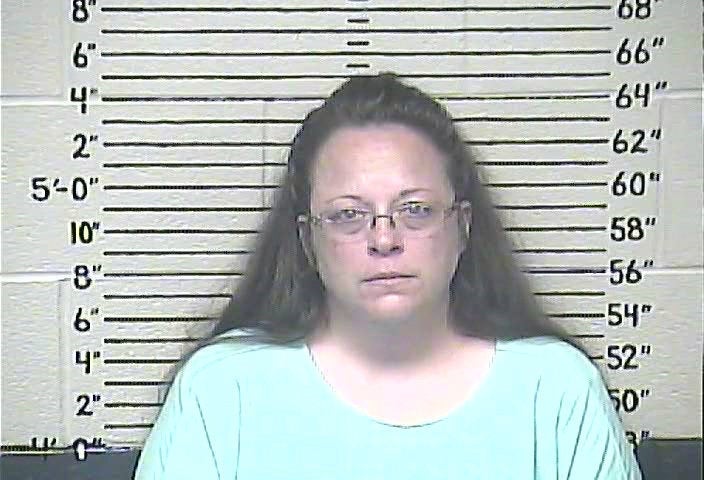 It's been a mystery all day on Capitol Hill: Which member of Congress invited controversial Kentucky county clerk Kim Davis to the State of the Union address? Well, we finally have an answer. It was House Freedom Caucus Chairman Jim Jordan (R-Ohio).
There's a reason the secret was kept so well. Jordan did not know he had invited Davis until The Huffington Post asked him about it and he checked with his staff.
"I didn't invite anyone," Jordan initially said late Tuesday afternoon, as he was jogging to House votes. When pressed on whether he had given his ticket to the Family Research Council, which then gave it to Davis -- which is what a Democratic aide told HuffPost had happened -- Jordan said he would have to confirm with his office. "I don't know," he said.
"My understanding is they gave them to the Family Research Council," Jordan said, promising to call his staff and get back in touch.
Jordan was later spotted in the Capitol basement, on the phone with his communications director, confirming what had happened.
"Yeah, so we gave a ticket to -- at the request of the Family Research Council -- we gave the ticket to Kim Davis' family," he said.
Jordan said he was fine with his ticket going to Davis, who has been lionized by many conservatives and chastised by many liberals for her refusal to issue marriage licenses to same-sex couples, and that the secrecy wasn't intentional.
"I found out today," Jordan said. "And I'm being totally honest with you: That's -- Family Research Council asked us, her family wanted a ticket, and we said 'OK.'"
Jennifer Bendery contributed to this report.
Popular in the Community