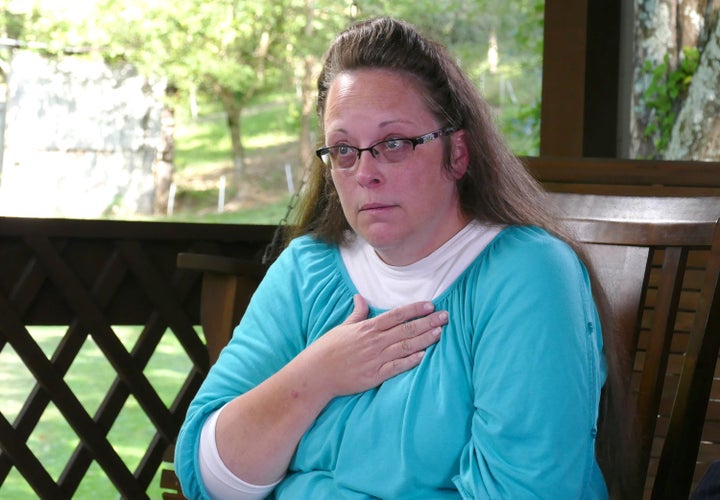 As previously promised, members of the Westboro Baptist Church were on the ground this morning picketing outside of Kentucky's Rowan County courthouse.
"Kentucky woman put sin in the spotlight," the members sang to Diamond's tune. "She lies about God and claims that adultery's alright/And God hates her!"
The group left after just 30 minutes, according to reports, and Davis remained inside the courthouse for the duration of the picket.
Still, the move shouldn't be misinterpreted as the church's endorsement of same-sex marriage. Parishioners say their contention with Davis stems from the fact that she's been married four times, making her a "self-righteous hypocrite."
By breaking her own marriage vows, Davis is committing adultery which, in turn, prompted marriage equality, they said.
"This woman wants to say that her sin isn't as grievous as the same-sex marriage sin," Shirley Phelps-Roper told the Courier-Journal. "It's all sin. It's all awful. But her sin enabled that sin. When you look up, and all the Christians have given over the moral high ground, what voice do they have left?"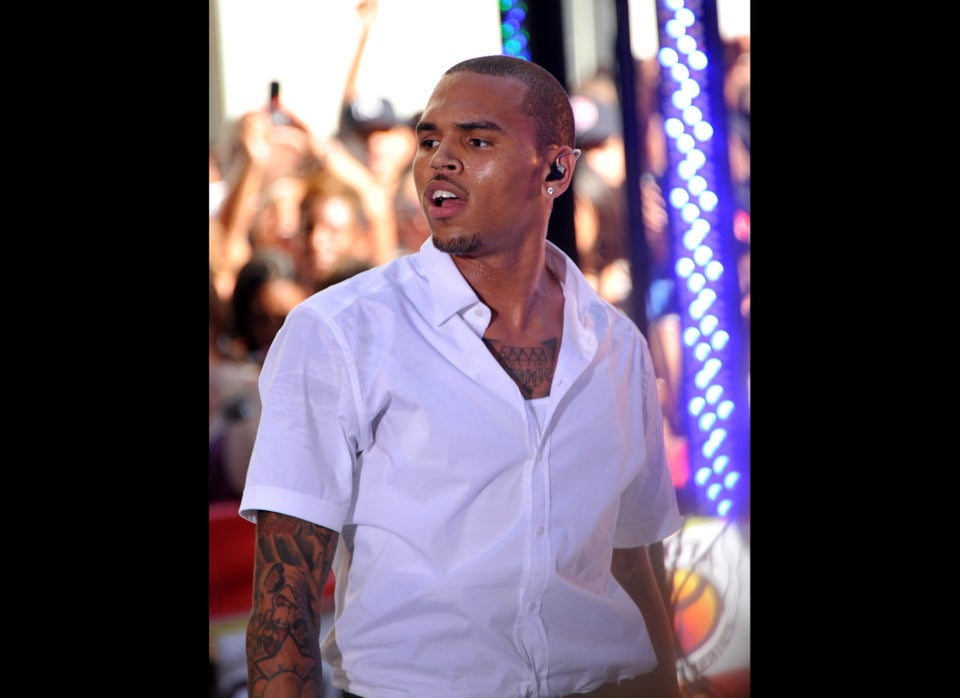 Homophobic Tweets By Celebs