Some important lessons aren't so much wrapped up nicely with a bow as they are steeped in trash-talking, finger-wagging, name-calling and rumor-spreading. Actress Kim Fields and her husband, Christopher Morgan, know this from firsthand experience.
When Fields appeared on "The Real Housewives of Atlanta" in 2015, she joined a cast known for drama, and as the couple tells "Oprah: Where Are They Now?", they had no idea what they were in for.
"My initial reaction to the 'Real Housewives' was, 'All right, great. My wife's going to be working on a show,'" Morgan says. "I had never seen the show before."
During and after Fields' only season on the show, other cast members spread rumors about Morgan's sexuality, alleging that he is gay. Morgan and Fields have responded with a united front, dismissing these rumors as nothing more than vengeful gossip. Though Morgan might not have been prepared to defend himself amid such spectacle, he says he adjusted quickly.
"When crazy attacks started coming against me, specifically, because of my wife's involvement in the show, I realized quite quickly [that] part of the picture that we had to form together was strength in the face of this foolishness," he says.
"Foolishness," Fields echoes.
For all its challenges, appearing on the unscripted series did provide Fields with something valuable: a deeper understanding of her priorities as they relate to her television career.
"It made me ― even more so ― realize I love scripted," she says.
Kim's full interview airs on "Oprah: Where Are They Now?" this Saturday, Nov. 5, at 10 p.m. ET on OWN.
Another Housewife speaks out:
Before You Go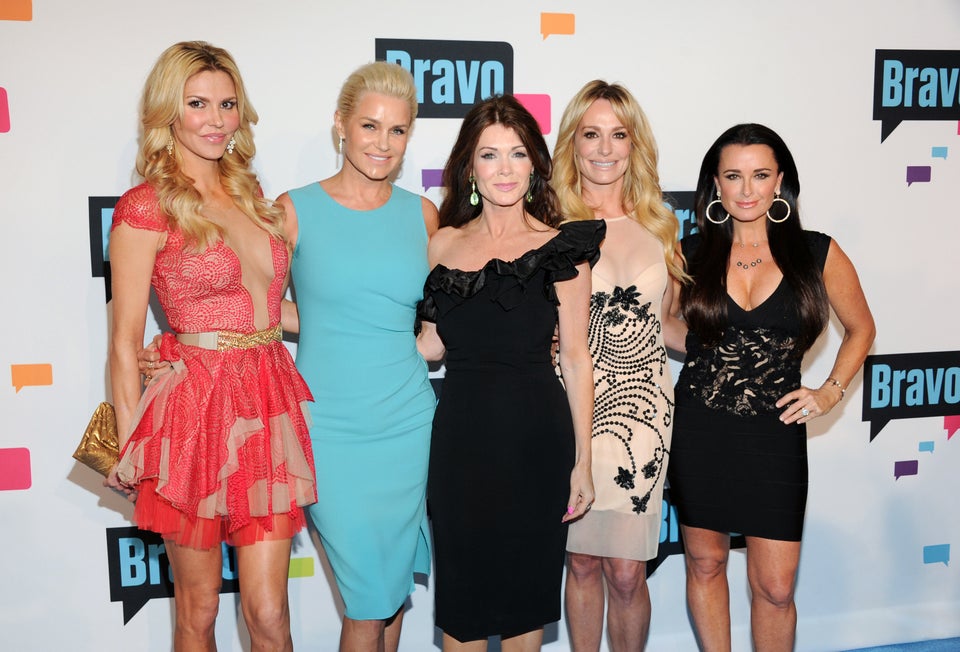 The Real Housewives
Popular in the Community