Ever since O.J. Simpson was acquitted of murder 20 years ago in the deaths of Nicole Brown Simpson and her friend Ron Goldman, Ron's sister, Kim, has been very vocal about her disgust for both the justice system and the accused. In fact, as she tells "Oprah: Where Are They Now?", she still refuses to refer to Simpson as anything other than "the killer."
"I talk very openly about how I don't forgive the killer for what he did. I get a lot of negative and hateful messages about that," Kim says.
The reason Kim endures that type of backlash is because she says there's something important that tends to get lost in the narrative of this particularly high-profile case.
"From early on in this case, it was always about the killer and Nicole, and their relationship and the demise of their relationship," Kim says. "My brother was never really seen as anybody more than just her friend, the other victim, the wanna-be model, the wanna-be actor. To us, he was so much more than all of those things."
Part of Kim's mission has been to help others not just to see Ron in a nuanced light, but to see him, period.
"It was always important for us to keep talking about him, share his story, share his life, talk about it as much as we can, so that his name can become synonymous with Nicole's," Kim says. "Because there were two victims that died horribly that night."
The Goldman family continues to do advocacy work in memory of both Ron and Nicole, Kim adds, however, the media often focuses attention on solely Nicole. Even today.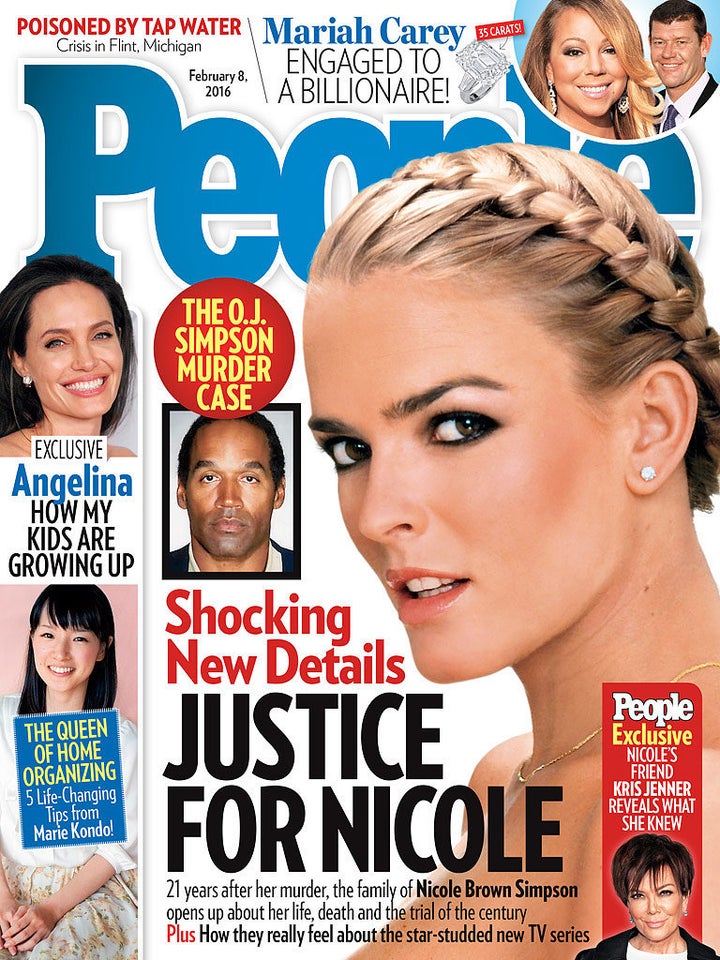 "There was a recent cover of a 'People' magazine that just had Nicole on the front. And the headline for the magazine was, 'Justice for Nicole,'" Kim says. "My brother wasn't even mentioned."
Seeing that brought Kim right back to 1995.
"I kept thinking, 'God, we're back here again.' It's been 20 years and we're back here, where my brother doesn't even get a blip," she says.
So, Kim plugs away, sharing Ron's story, advocating for other crime victims and speaking out about judicial reform, all in an effort to keep his legacy alive and meaningful.
"We keep trying to make headway," she says.
"Oprah: Where Are They Now?" airs Saturdays at 10 p.m. ET on OWN.
Calling all HuffPost superfans!
Sign up for membership to become a founding member and help shape HuffPost's next chapter
BEFORE YOU GO
PHOTO GALLERY
O.J. Simpson Timeline