For Kim Gordon, getting divorced involved more than just parting with a spouse -- it meant dissolving her band, Sonic Youth, which she and ex-husband Thurston Moore formed over 30 years ago.
But in a conversation with HuffPost Live on Tuesday, the veteran songstress explained how the collapse of her band and marriage enabled her to go off on her own and pursue other art forms, reinvigorating her sense of self.
"It was like a maybe a year or so after the band broke up and Thurston and I separated that I guess I started [writing]," she said.
"I started out writing just for myself and I was maybe going to make an art project out of it or like a noir thriller, but you know, it's a process," she continued. "It takes a long time when you lose your identity and identity for me was wrapped up in my marriage and my profession."
With the passing of time, cultivating a new identity became an easier, more liberating task.
"It took a while to feel like I was starting to reclaim myself in a more joyous way," she said.
Sign up here for Live Today, HuffPost Live's morning email that will let you know the newsmakers, celebrities and politicians joining us that day and give you the best clips from the day before!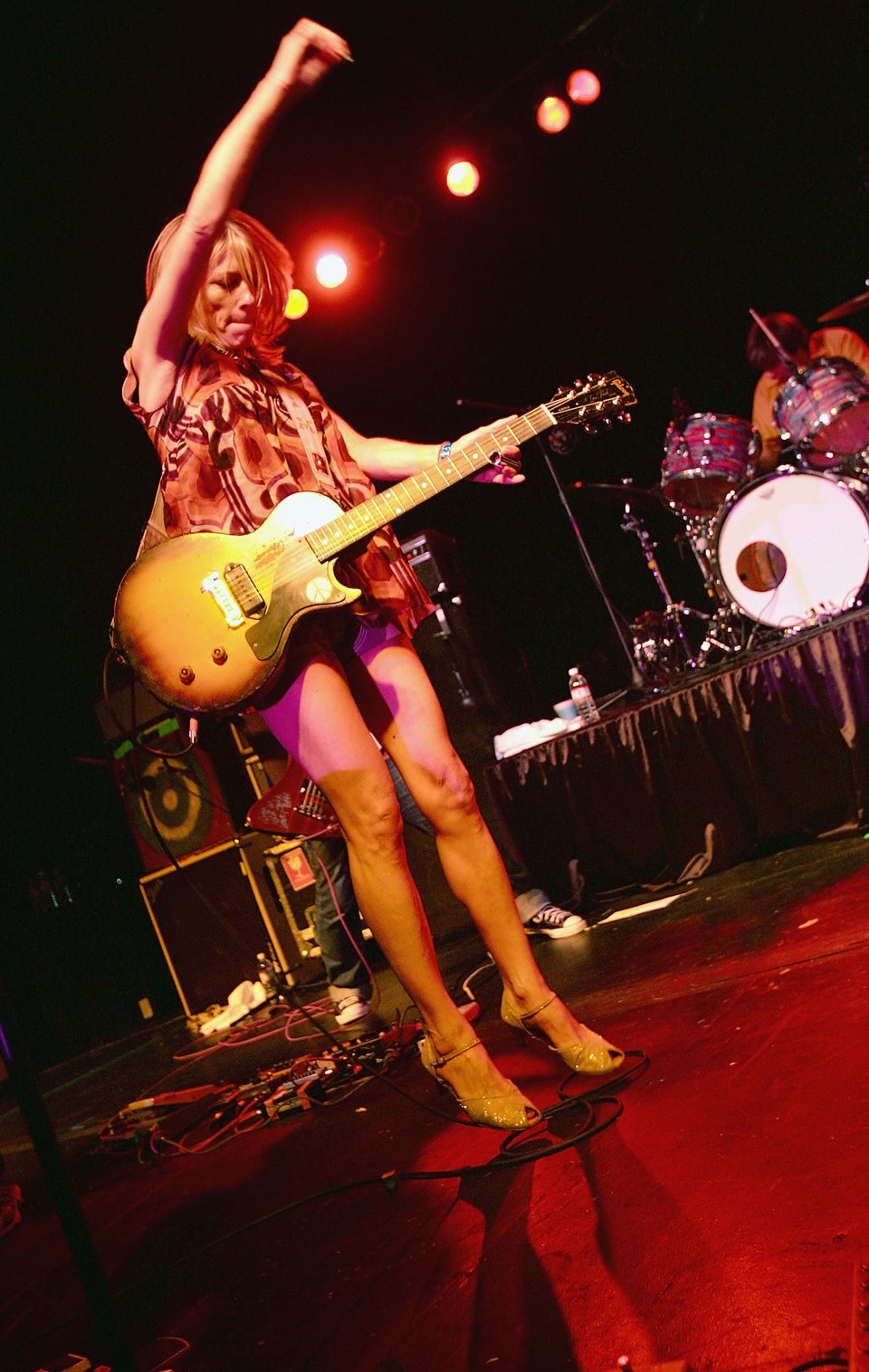 Kim Gordon
Popular in the Community