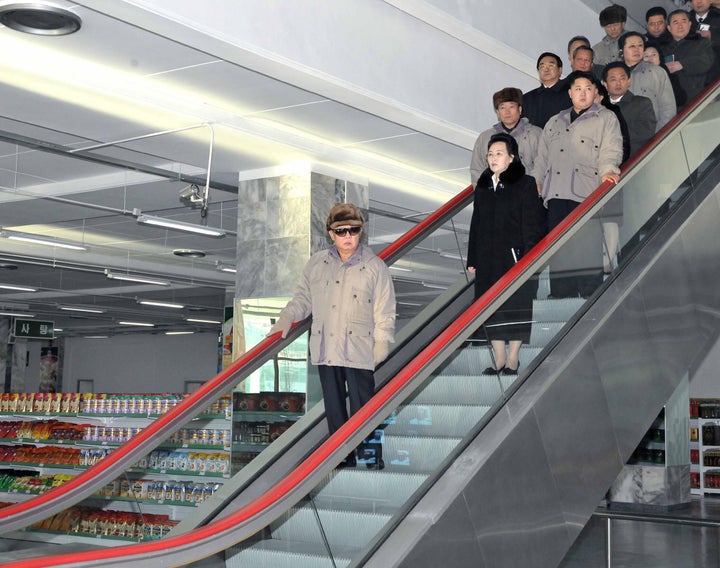 In a photo reported to be from the visit, Kim is seen on an escalator, which Chosun Ilbo reports is located in the country's first supermarket.
"The North had kept news of the death of its leader secret for roughly two days, perhaps a sign that the leadership was struggling to position itself for what many believe could be a particularly perilous transition."
Kim's sister, Kim Kyong Hui, is standing directly behind the dictator, while her husband, Jang Song Thaek, stands two rows behind Kim Jong Un, according to the AP.
The state-run Korean Central News Agency (KCNA) noted that the department store had "been renovated as a supermarket thanks to the initiative and great loving care shown by Kim Jong Il being considerate of the people's well-being and improvement of their living standard."
According to KCNA, Kim toured the supermarket and learned about the store's products and sales plan.
"It is the firm will and determination of the Party to provide the people with things best," Kim said in touring the market, according to KCNA. "Officials should become true servants for the people, who provide them with good things first and worry about their life before anything else."
LOOK: Kim Jong Il's Last Public Appearance.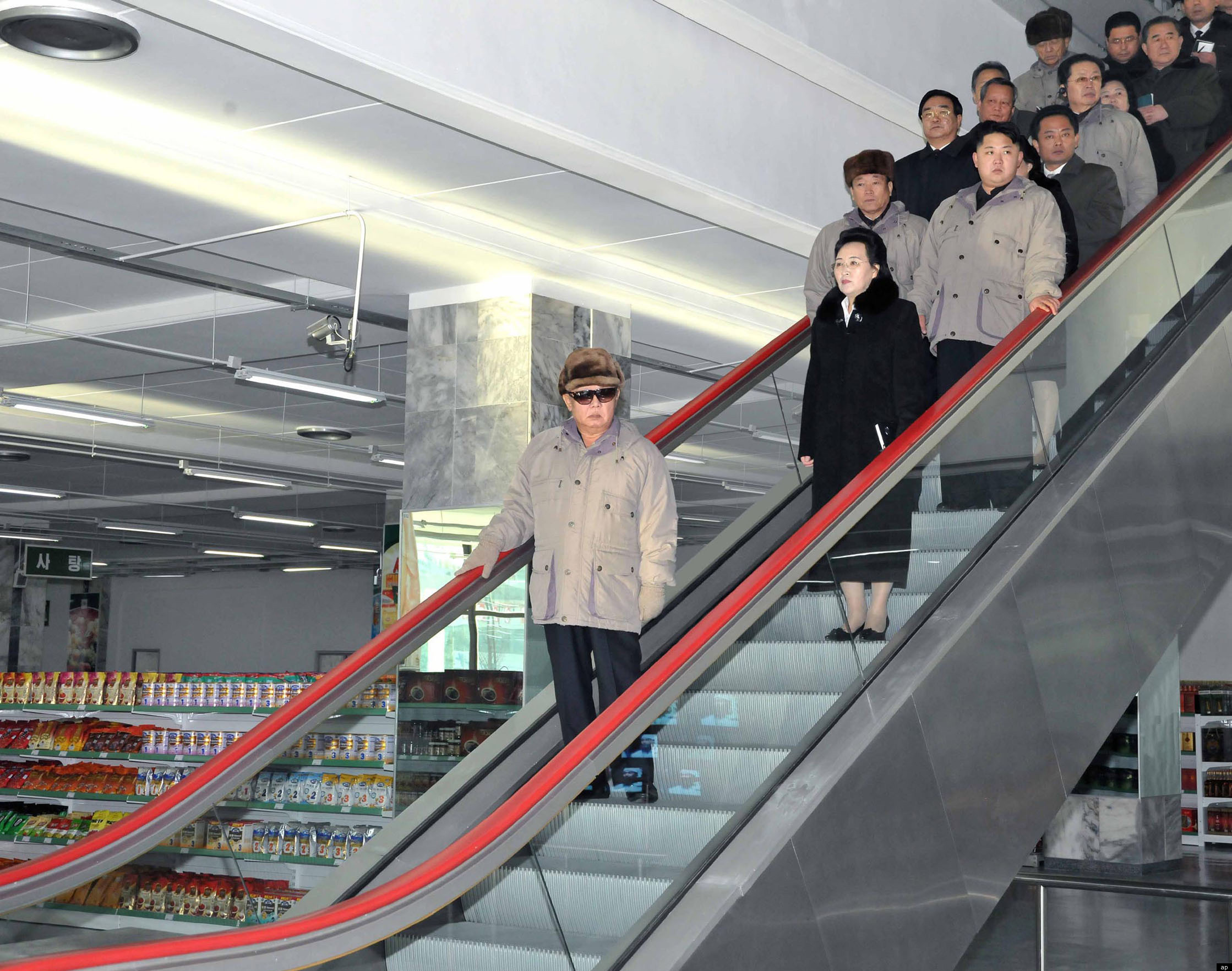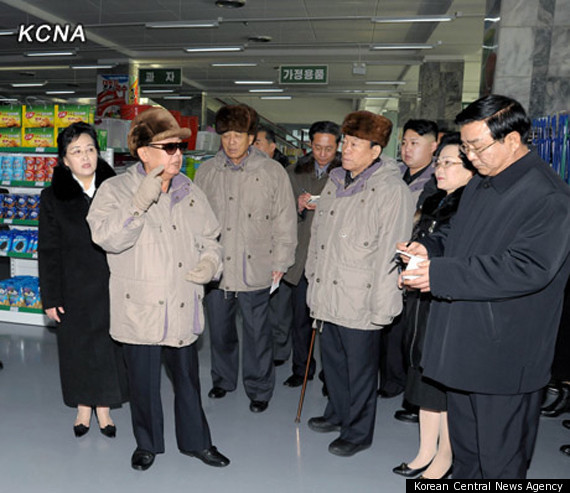 CORRECTION: An earlier version of this post misidentified an escalator as an elevator. We regret the error.
Support HuffPost
The Stakes Have Never Been Higher
Related
Popular in the Community