It may be time to add Kim Jong Un's name to the list of folks who aren't eager to trust Dennis Rodman.
In a Tuesday interview with The Sun, the retired American basketball star claimed Kim has a daughter. If the statement is true, Rodman may have outed a major state secret.
There has been previous speculation that the couple had a baby girl, but Pyongyang has yet to officially acknowledge any potential heirs to Kim Jong Un's regime. Indeed, North Korea Leadership Watch editor Michael Madden told the Washington Free Beacon that the North Korean government "would have made an announcement" if the child was a boy.
Rodman added, per The Sun, that Ri Sol Ju seemed "very elegant and quite tall for a Korean — maybe 5ft 5in."
Whatever Rodman's perspectives may be, however, he doesn't seem to have won much North Korean support for the United States. The regime recently posted on YouTube several crudely made propaganda videos, featuring dramatized depictions of military attacks on the U.S.
Earlier in March, as U.N. diplomats voted to approve new sanctions on North Korea, Army Gen. Kang Pyo Yong addressed a crowd of North Koreans gathered to protest the sanctions and recent war drills by U.S. and South Korea. "Intercontinental ballistic missiles and various other missiles, which have already set their striking targets, are now armed with lighter, smaller and diversified nuclear warheads and are placed on a standby status," Kang said, according to the Associated Press. "When we shell (the missiles), Washington, which is the stronghold of evils, .... will be engulfed in a sea of fire."
Before You Go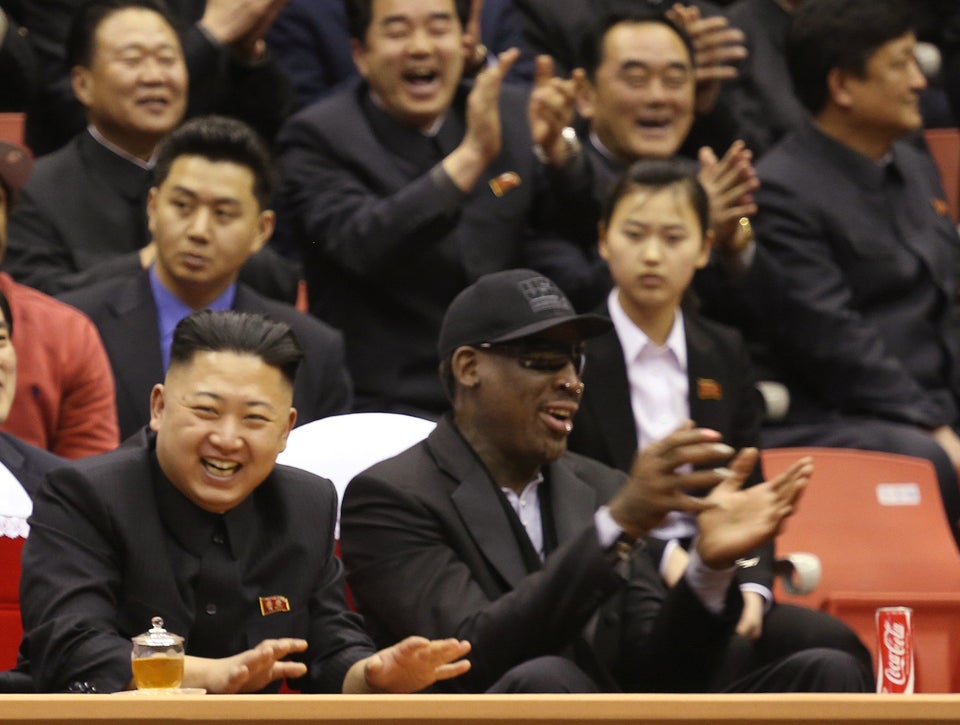 Dennis Rodman Meets Kim Jong Un
Popular in the Community