A dead ringer for North Korea dictator Kim Jong Un caused mischief during a historic ice hockey game at the Winter Olympics in Pyeongchang, South Korea, on Wednesday.
He also waved what appeared to be a flag depicting a unified Korean peninsula.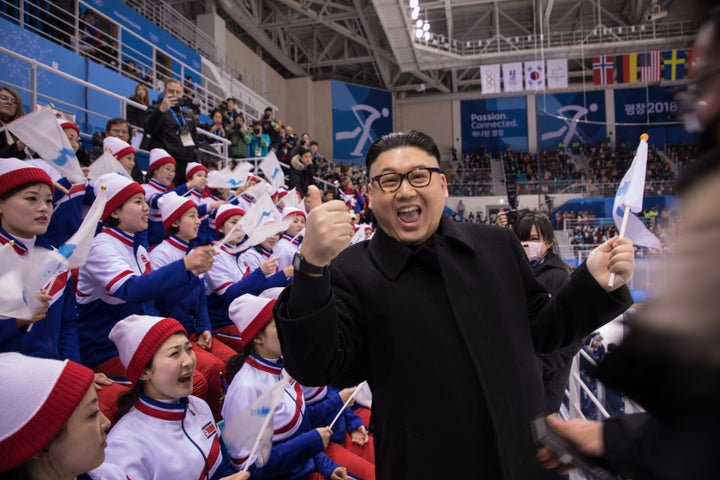 Vincent Bevins, a correspondent who writes for The Washington Post, shared footage of the incident to Twitter.
According to Bevins, who was on the scene, local police then took Howard to a nearby hallway where he protested his innocence.
"I just want to see the game, so what's the problem?" he's heard asking in another video that Bevins shared below.
Officials then took Howard into a nearby office for questioning.
He was released a short period later and was reportedly "politely asked" to leave the ice hockey stadium:
"My face is too political," Howard told Reuters in an apparent, and likely mischievous, effort to play down his resemblance to the North Korean despot. "I was born with this face, I've got to live with it."