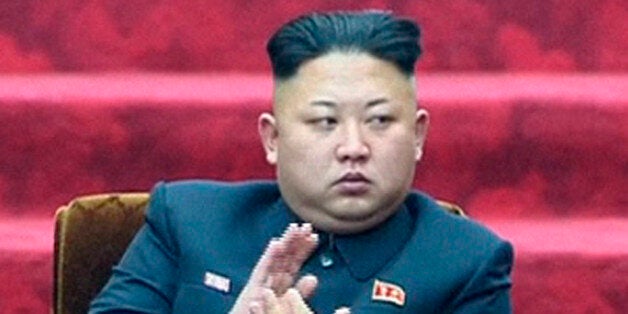 Since Kim Jong Un inherited the leadership of the Hermit Kingdom from his father in 2011, numerous reports of purges and executions of officials in Pyongyang have surfaced, sometimes describing cruel and gruesome sentences.
Another of these apparent purges came to light on Wednesday, when South Korea's Yonhap news reported that the country's National Intelligence Service (NIS) told lawmakers that North Korean Defense minister Hyon Yong Chol had been executed using anti-aircraft fire. But on Thursday, an NIS spokesperson walked back the claims, saying that while the agency believes Hyon was removed from office, it can't verify he was actually killed -- let alone by anti-aircraft guns.
The confusion over Hyon's fate exemplifies how the combination of extreme brutality and extreme secrecy of the part of North Korea's regime makes it difficult to confirm the exact events surrounding leadership changes in the country, giving way to a wide variety of stories that range from completely accurate to pure speculation.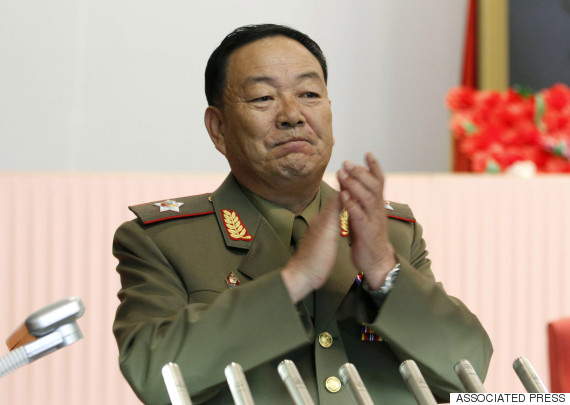 The NIS says that around 70 officials have been executed under Kim, according to South Korea's Yonhap news. The NIS also said in late April that it believes 15 top officials have been executed so far this year alone.
According to the South Korean spy agency, the stated reasons for these executions vary widely and can sometimes include minor infringements. One vice minister reportedly lost his life for disagreeing with Kim over the roof design of a building in Pyongyang, according to The New York Times.
Some observers believe Kim Jong Un has used purges to eliminate power brokers from his father's regime and consolidate his power.
The execution of Kim's uncle Jang Song Thaek last year was an even higher-profile death, with state media declaring the man a "traitor to the nation for all ages."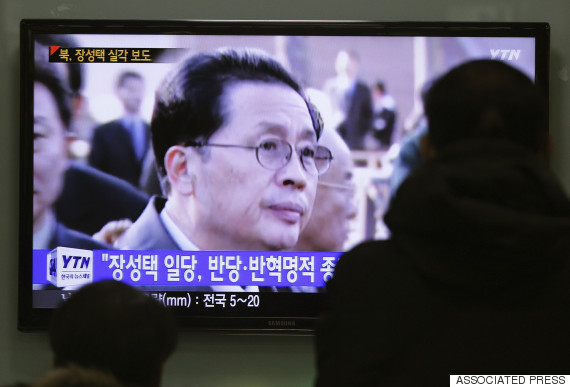 The case of Kim's uncle highlights how hard it is to come by reliable news from the isolated state. Initial reports claimed Kim's uncle had been torn apart by 120 dogs.
Analysts note that some of the misinformation can be explained by the fact that South Korean media relies on small bits of news and gossip coming out of its northern neighbor for its reports on the country. NIS parliament briefings can also cause confusion, as these occur behind closed doors and are later communicated to journalists by lawmakers, Agence France Presse points out.
In the case of Kim's uncle, it became clear that that account originated from a satirical post on Chinese social media, which then spread to mainstream news outlets. But while the involvement of dogs in the execution proved to be false, Jang was indeed killed.
When one of those allegedly executed orchestra members, who was also rumored to be Kim's former lover, was seen alive on North Korean TV, North Korean state news blamed South Korea's "reptile media" for ginning up the story, reports The Guardian.
Given the frequency of erroneous reports both from regional and international media, it's a good idea to consider stories of North Koreans being forced to get Kim's haircut or officials being executed with flamethrowers with a serious sense of skepticism when they emerge.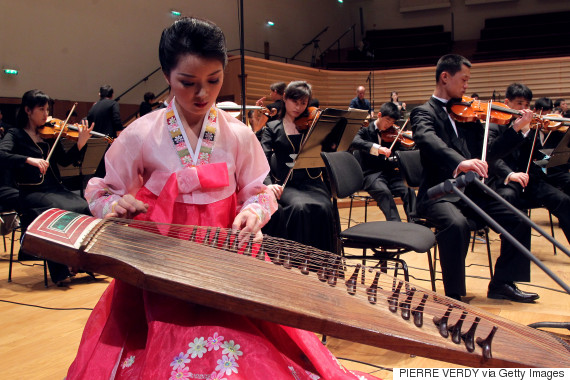 Popular in the Community