While much of North Korea remains shrouded in mystery, the country's young leader Kim Jong Un has tried to cast his country in a different light than under his notorious father Kim Jong Il.
Kim the junior recently made a public appearance with his wife, Ri Sol Ju, at an amusement park, where they saw dolphins and rode a few rides. The young leader appeared to be having the time of his life on one particular ride.
In an equally surprising turn, North Korean TV recently broadcast Disney characters, something atypical for the Western-averse, state-run media.
All signs point to Kim Jong Un trying to present a cuddlier, more family-friendly image to the world.
While the photo seems to fill the young leader with joy, the family he poses with can't look anything but terrified. The woman in the blue shirt looks near tears.
Perhaps North Koreans have different customs when it comes to posing for photos.
Or perhaps saying "Cheese" with a totalitarian ruler is just that frightening.
Before You Go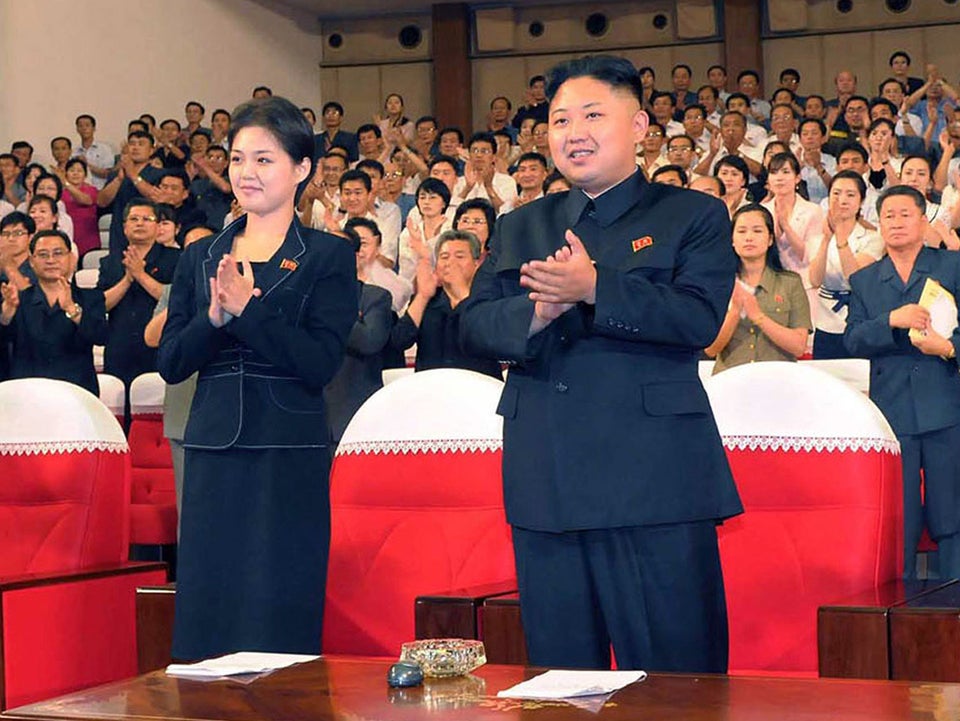 Meet Kim Jong Un's Wife
Popular in the Community