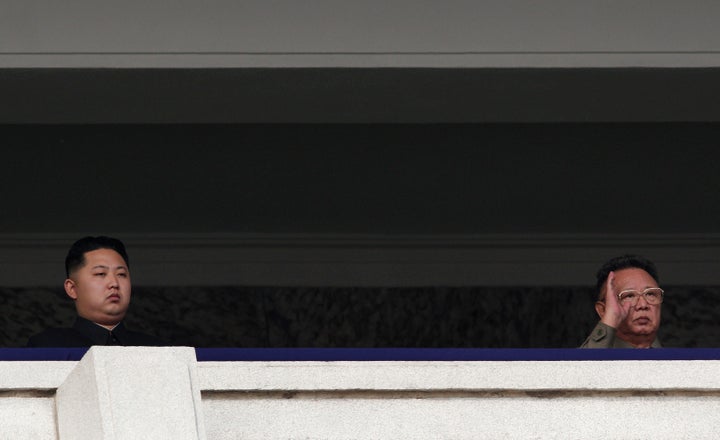 Kim Jong Un, the youngest son of the recently deceased North Korean leader Kim Jong Il, has long been expected to succeed his father. However, the younger Kim remains much of a mystery. Kim Jong Un is believed to have been born between 1983 and 1984. However, his exact age is unknown, as are the name of his mother and his marital status. The Associated Press reports that North Koreans are told Kim Jong Un graduated from Kim Il Sung Military University and speaks several foreign languages.
While there was no immediate statement on official succession, indications were clear that Kim Jong Un, the third son of Kim Jong Il, would be in charge.

The North said in a dispatch that the people and the military "have pledged to uphold the leadership of comrade Kim Jong Un" and called him a "great successor" of the country's revolutionary philosophy of juche, or self reliance.
There was uncertainty about how much support he has among the ruling elite, especially in the military, and worry he might try some military provocation to help establish his credentials.

"Kim Jong Un is a pale reflection of his father and grandfather. He has not had the decades of grooming and securing of a power base that Jong Il enjoyed before assuming control from his father," said Bruce Klingner, an Asia policy analyst at the Heritage Foundation in Washington.
Although his exact age is unknown, Kim Jong Un is believed to have been born between 1983 and 1984. Some reports list his birthday as January 8, 1983. As Reuters notes, he is groomed to look like his late grandfather, Kim Il Sung.
The younger Kim, also know as the "Young General," only made his public debut last year when he was appointed a four-star general and appeared alongside his father during a massive military parade. According to CNN, this was the first time Kim Jong Un's name turned up in official state communications.
Unlike his father, who prepared for years to rule North Korea, King Jong Un has little experience in leading the country. Many have speculated whether he will be able to secure the support of powerful senior leaders.
Another big question is whether Jong Un will be able to secure the lasting support of Kim Jong Il's younger sister and her powerful husband, Jang Song Thaek.
A technocrat educated in Russia during Soviet times, Jang was a rising star until he was summarily demoted in early 2004 in what analysts believe was a warning from Kim against gathering too much influence. But Kim put Jang back at his side in 2006 and relied heavily on him after reportedly suffering a stroke in 2008.
John Delury, an assistant professor at Yonsei University's Graduate School of International Studies in South Korea, said Korean mourning traditions could require Jong Un to play a more peripheral role for some time, making it difficult to tell whether he is being sidelined.
"The question will be what's the role of the uncle, Jang Song Thaek," said Delury. "There's been talk of some sort of regency, so it's very possible that a small, leading group will emerge with Kim Jong Un as the leading person but especially in the first couple years using the tradition of mourning to actually somewhat take a little bit of a back seat."
Related
Before You Go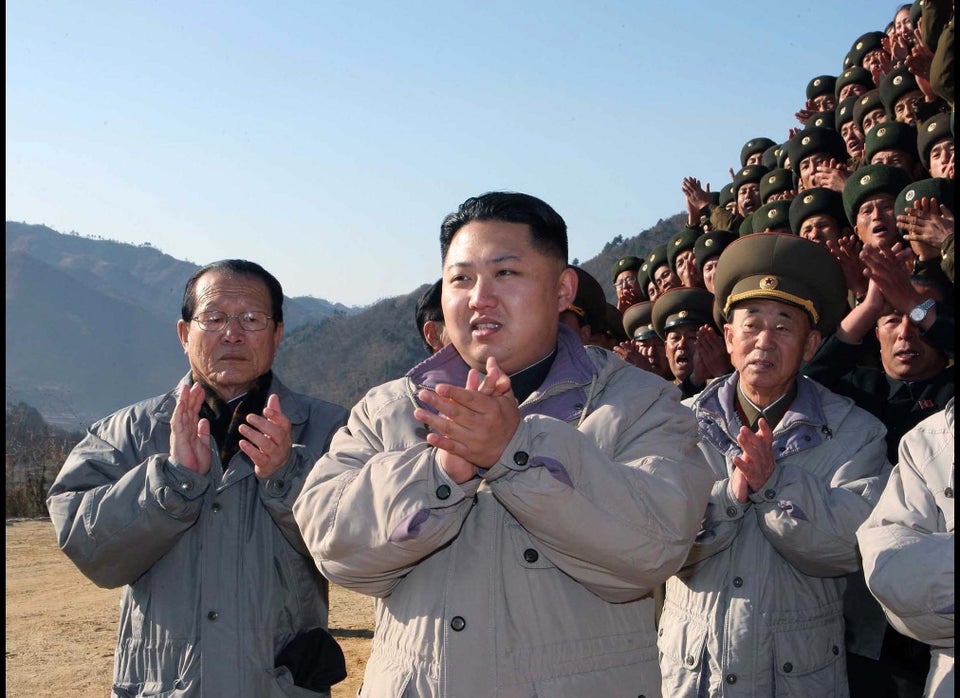 Kim Jong Un Photos
Popular in the Community