A peace and humanitarian prize that was previously awarded to Mahatma Gandhi and Myanmar's Aung San Suu Kyi will soon be given to North Korean dictator Kim Jong Un.
An Indonesian organization announced plans last week to give North Korea's Supreme Leader its statesmanship award, which celebrates "peace, justice and humanity." The Sukarno Education Foundation quickly found itself on the defensive.
Kim "should be honoured for his fight against neo-colonialist imperialism," Rachmawati Sukarnoputri, the daughter of Indonesia's first president, told the Agence France-Presse.
As for the allegations of human rights abuses in North Korea, they are "untrue," she said. "That's all just Western propaganda. Those Western governments like to put ugly labels on North Korea."
"Kim Jong-Un's power is built on the continued abuses inflicted on the North Korean people because he sits at the helm of a central government apparatus that uses public executions, extensive political prison camps, and brutal forced labor to maintain control," Phil Robertson, deputy Asia director at Human Rights Watch, said in a recent report.
But not all countries have been critical of North Korea.
Indonesia and North Korea have maintained friendly ties for decades, according to the AFP. An early rapport was established between Kim Jong Un's late grandfather, Kim Il Sung, and Rachmawati's father, Sukarno, who served as president of Indonesia from 1945 to 1967.
Kim Il Sung, who died in 1994, was posthumously given the same award that is now going to his grandson, while Rachmawati holds an honorary chairwoman position on Pyongyang's Korean reunification preparation committee, according to United Press International. Rachmawati's sister, Megawati Sukarnoputri, is also a former president of Indonesia and leader of a major political party.
The Sukarno Education Foundation, also known as the Sukarno Centre, will give Kim Jong Un the award in September.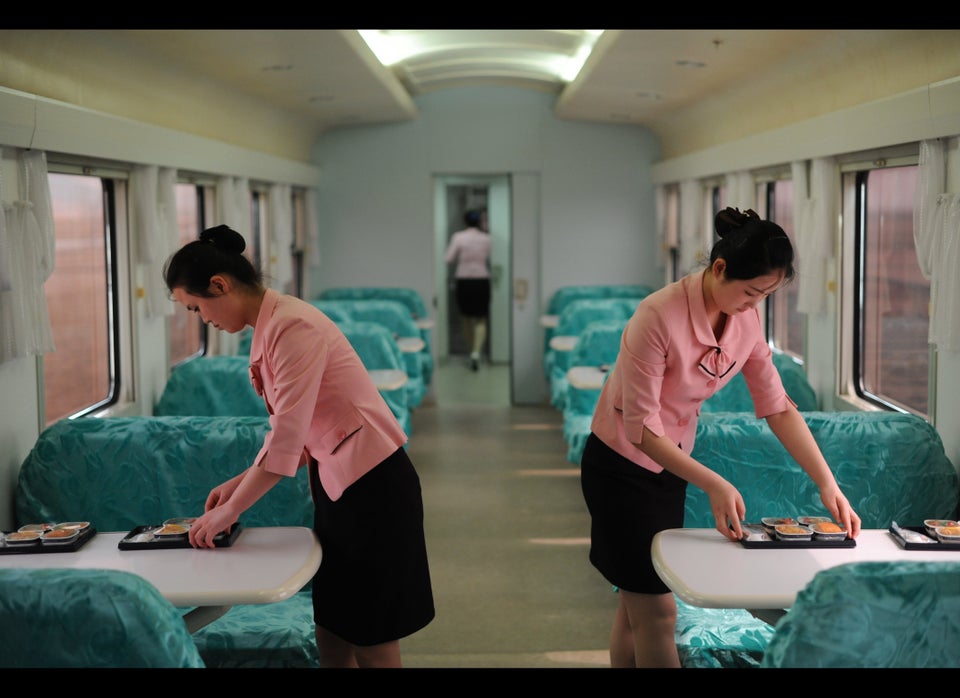 Daily Life in North Korea
Popular in the Community