 WASHINGTON, Jan 29 (Reuters) - North Korea's missile tests and menacing rhetoric have disappointed U.S expectations that young leader Kim Jong-un would be different than his father but Washington still hopes to persuade Pyongyang to change course, Secretary of State Hillary Clinton said on Tuesday.
"With a new young leader we all expected something different," Clinton said in a town hall-style session put together by the State Department and broadcast worldwide. "We expected him to focus on improving the lives of the North Korea people, not just the elite, but everyone.
"Instead he has engaged in very provocative rhetoric and behavior," she said of Kim, who took over his impoverished, isolated Northeast Asian nation when his father, Kim Jong-il, died in December 2011.
Last week the North declared a boycott of all dialogue aimed at ending its nuclear program and vowed to conduct more rocket and nuclear tests with its "sworn enemy" the United States as the target.
The serial diatribes in North Korea's state media, which also threatened U.S. ally South Korea with war, came after the U.N. Security Council censured it for a long-range missile launch in December and added to longstanding sanctions.
Many analysts say North Korea is preparing for what would be its third nuclear weapons test, with Kim Jong-un following his father's pattern of drawing international opprobrium with a missile test and then responding to world criticism with another missile or nuclear test.
Clinton, in one of her final interviews before leaving office, said the United States, its allies Japan and South Korea and regional powers China and now "have to work closely together to try to change the behavior of the North Korean regime."
"We still hope there is a way to convince the North Korean regime not to pursue this path," she said.
Noting that the young Kim was partly educated in Switzerland and might seek to make changes to the regime his grandfather founded in 1948, she urged him to "be the kind of leader who will be remembered for the millennia as the person who moved North Korea on a path of reform." (Reporting by Paul Eckert; Editing by Bill Trott)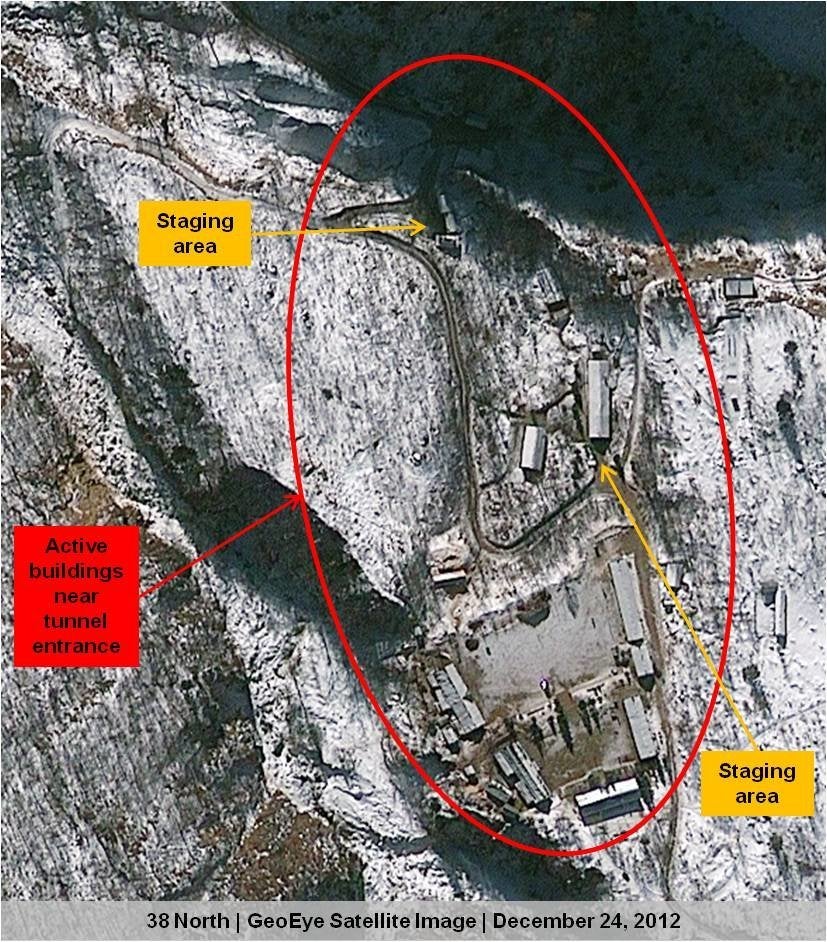 North Korea Nuclear Test Site