In 1993, Alice Marie Johnson was arrested and in 1997 was convicted of drug conspiracy and money laundering, according to a Mic profile, which says she became involved with cocaine dealers after a series of deeply unfortunate events: She went through a divorce, she lost her job, she filed for bankruptcy, her home was foreclosed on, and one of her sons was killed.
Although they were first-time, nonviolent offenses, she was sentenced to life in prison without the possibility of parole.
"It feels like I am sitting on death row. Unless things change, I will never go home alive," she told the ACLU in 2013.
Kardashian got involved after sharing a Mic video in October that detailed Johnson's case:
A representative for Kardashian told Mic that she has since "been in communication with the White House and is working to bring Johnson's case to the president's desk."
TMZ corroborated that report, saying Kardashian has gotten her personal attorney Shawn Holley involved and has been working with Kushner and Trump for months on the issue.
She wrote a thank-you note to Kardashian for her efforts and expressed "deep and heartfelt gratitude."
"Ms. Kardashian you are literally helping to save my life and restore me to my family. I was drowning and you have thrown me a life jacket and given me hope," Johnson wrote in the letter, obtained by TMZ.
Johnson remains incarcerated at the Aliceville federal correction institution in Alabama.
Before You Go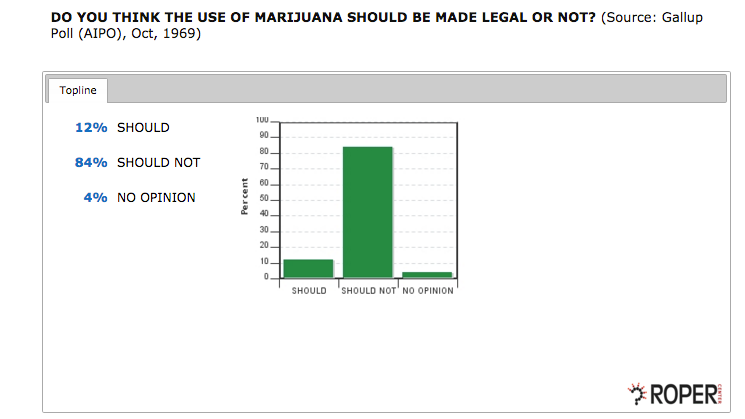 50 Years Of Marijuana Polling
Popular in the Community