Honestly, did anyone see this coming? Kim has been out and about the past three months, photographed in everything from leather leggings to a mermaid costume, with nary a baby bump suspected. Traditionally, most couples wait for the 12-week mark before announcing -- whether to an auditorium filled with fans or their families -- so this should put her due date somewhere in June.
Again, this is all good ol' fashioned speculation. Assuming that she's been pregnant for the full twelve weeks, we've decided to take a look at Kim's style to see if there had been any possible clues. Just for fun, you know.
Click through the slideshow below to see Kim's pre-maternity fashion choices. What do you think she'll wear next?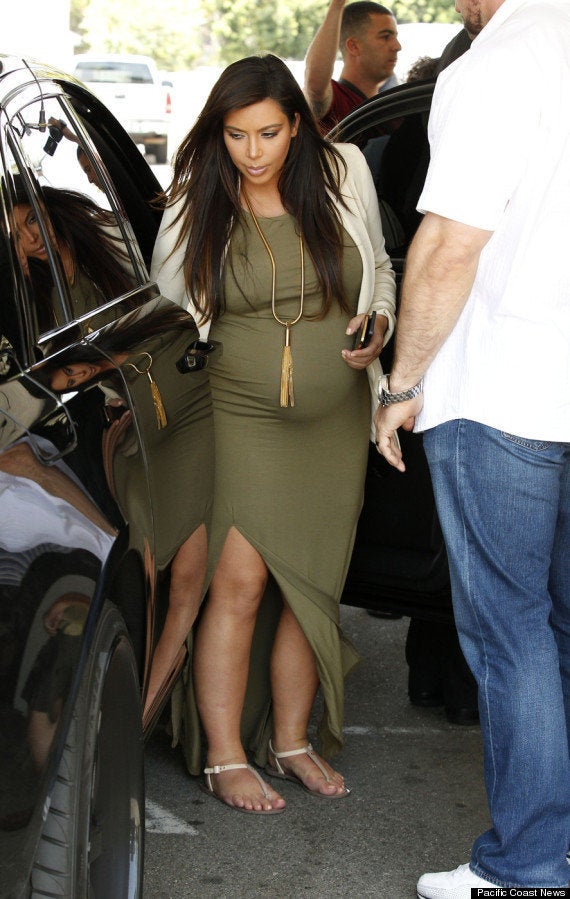 Kim Kardashian's Maternity Style